Concerts
This event has passed. Check out other things to do instead.
Slaughter Beach, Dog is ready to kill it at Roadrunner
The indie rockers hit Boston in support of their album "Crying, Laughing, Waving, Smiling" on Nov. 16.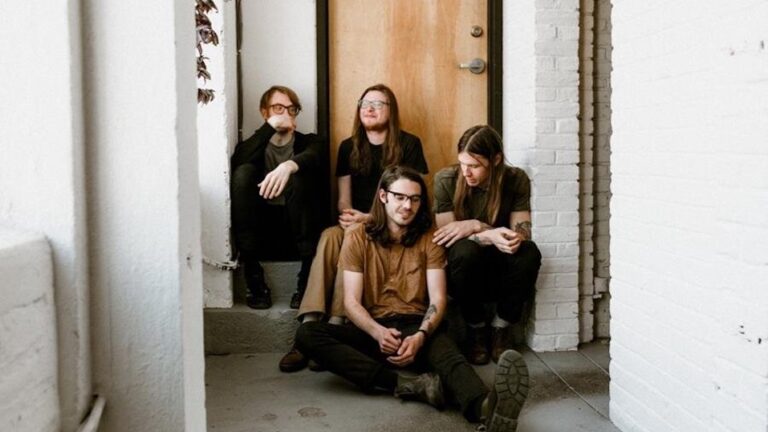 Slaughter Beach, Dog is bringing their new album, "Crying, Laughing, Waving, Smiling" to Boston. Specifically, to Roadrunner on Nov. 16.
For potential Roadrunner attendants, Slaughter Beach, Dog, a musical project fronted by Philadelphia native Jake Ewald, is a band geared towards plenty of different people found in Boston. These include but are not limited to road trip lovers, extended metaphor users, guitar players (aspiring or actual), overthinkers, avid readers, anyone who's ever sat in a church pew for any amount of time and indie rock fans in general.
This newest album, which this band has been touring with in venues as close as Maryland as far as Manchester, U.K., has lyrics chock full of references sitting atop a musical sound reminiscent of classic American songwriters.
From places (Tokyo in "Strange Weather") to other musicians (Townes Van Zandt in "Summer Windows") to foods (toast bearing the image of Christ in "Surfin' New Jersey"), Ewald isn't afraid to say exactly what universe he's writing in – a road trip of an album made to be the soundtrack of a car ride in anytown, USA.
If this album is a day of laundry hanging to dry, Ewald's lyrics are the medium-wash denim jeans and band T shirts. The sound however, is the clothespins, providing an essential scaffolding of time and place.
The greats that are referenced within the verses of these songs can also find purchase in its familiar and timeless sound.
At one time, Ewald said, he believed that art could only be considered "good" if it was completely outside of influence, almost as if it was made out of nothing. However, that changed as he listened to and read more interviews with people who he admired.
"My favorite songs, my favorite books … my favorite, like visual art, is made by people who just consume things that they love and that make them feel, and then that stuff kind of just passes through them into their own work. It was just kind of accepting that, and really not trying to hide the stuff that makes me feel it makes me want to write songs," he said.
He isn't new to the songwriting game. "Crying, Laughing, Waving, Smiling" marks his fifth LP with Slaughter Beach, Dog, which doesn't include his other albums made with his former musical project Modern Baseball. And while some things have changed, Ewald's life and mind will consistently be found between the lines.
"It's probably less confessional than it's ever been. But there's still a lot of me in it," he said.
This album, 10 tracks in total, includes instrumental work by the current iteration of Slaughter, Beach Dog's band, including Zack Robbins, Adam Meisterhands, Logan Roth and Ian Farmer. The faith and respect Ewald has for the talents of his bandmates is apparent.
"That was the biggest letting go that I did was just coming in with the song and knowing that the people in the room were in the room because I trusted them. And I wasn't really interested in trying to be coach or anything in a big way," he said.
In terms of their arrival in Boston, Farmer, known for playing bass on the album among other talents, is also known by his bandmates for his interest in a certain classically Bostonian coffee chain – Dunkin. And for anyone worried in the audience, yes, they're getting rewards point on the mobile app.
Erin Rae, a vocalist who contributed harmonies on the album, will be joining Slaughter Beach, Dog on their bop around the country, along with opener Bonny Doon.
Before Thursday, take a listen to "Crying, Laughing, Waving Smiling." Taking after Ewald, there are a few ways to do so.
"I think my top two album consumption backdrops are either early morning drives alone, or evening walk alone in headphones. So, maybe that is kind of baked into the songs … That's what I would do," he said.
Need weekend plans?
The best events in the city, delivered to your inbox