Concerts
This event has passed. Check out other things to do instead.
Spend a crisp winter evening with DeVotchKa
The band of multi-instrumentalists with influences from many genres is headed to City Winery.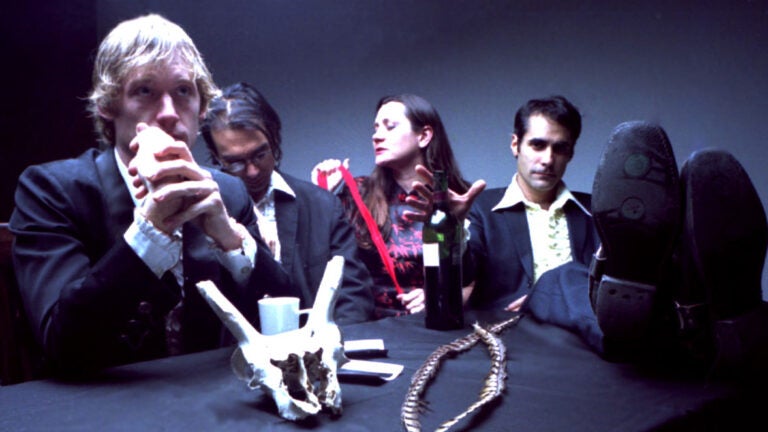 They wrote the soundtrack for Little Miss Sunshine in 2006, and way back they played backup at burlesque shows.
DeVotchKa, a quartet based in Denver, includes four musicians who each play multiple instruments and music influenced by genres of music you wouldn't typically see in the same sentence – punk, Eastern European immigrant dance music, and cabaret.
The band is set to take the City Winery stage on Monday, Dec. 6.
"Devotchka is renowned for its multitude of sounds and cultural influences, most often displayed by a prominent accordion, a syncopated drum kit and a smooth bass line," according to a review of DeVotchKa's live performance at Vic Theatre in Chicago in October 2018 by Third Coast Review.
At the time, the band had just released its album, "This Night Falls Forever."
"We are gathered here today to celebrate the release of our new album," lead singer Nick Urata told the crowd during a show at Rough Trade in New York City in August 2018, according to a review by Audiofemme. "It was a long and difficult birth, but we've arrived."
In the past, the band's performances have included aerial dancers, and even a post-concert jam, according to Third Coast Review.
"DeVotchKa caused its actors, its audience, to forget it was a weeknight, just like talented street accordionists in Turkey, Russia, Italy," the website's review said.
Need weekend plans?
The best events in the city, delivered to your inbox