Concerts
13 must-see concerts at Boston's top venues in spring 2023
Rock, pop, R&B, country and classical are on the menu at TD Garden, Roadrunner, MGM Music Hall, Xfinity Center and more.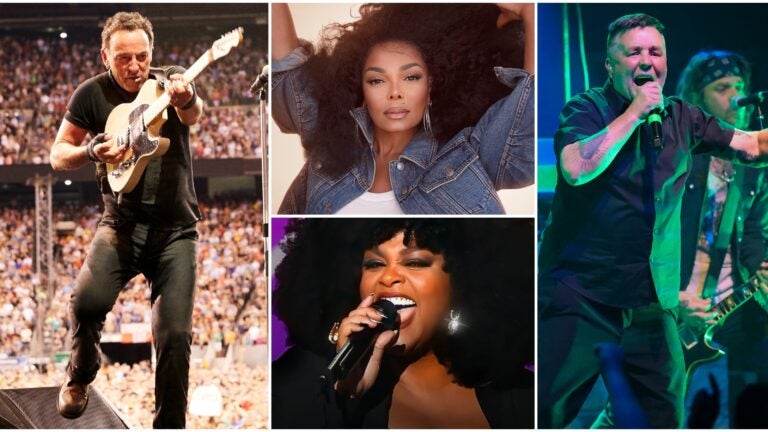 Looking for your live music fix this spring season? Here are 13 acts definitely worth checking out at Greater Boston's top venues, organized by genre. (Sites include TD Garden, Roadrunner, MGM Music Hall at Fenway, House of Blues, Wang Theatre, Symphony Hall, Xfinity Center, and City Winery; our guide to smaller venues will post next week.) Please note, some of these shows only have verified resale tickets available.
Best rock concerts:
It's hard to pinpoint exactly when Quincy's own Dropkick Murphys morphed from a basic punk band to a punk band with traditional Irish flourishes. These days they fit comfortably in the "alternative" category, but plenty of fans just call them Celtic Punk. Names and faces have changed over the years, but founding member Ken Casey is still handling lead vocalist duties while Al Barr is on hiatus. Current set lists have featured the hits, some deep dives into the band's catalogue, and choice cuts from their recent Woody Guthrie-influenced album "This Machine Still Kills Fascists." Thursday-Saturday, March 16-18, 7 p.m., MGM Music Hall at Fenway, 2 Lansdowne St., Boston, $38.50-75.50; March 19, 7 p.m., House of Blues, 15 Lansdowne St., Boston, $45-75
Much has been made about the price of tickets for Bruce Springsteen and the E Street Band's current tour. And it's true, thanks to Ticketmaster's much-derided "dynamic pricing" model, they ain't cheap. But if history serves, odds are you'll be able to snag a more reasonably priced ticket or two in the days (or hours) before The Boss stops at the TD Garden on March 20. It's Springsteen's first local appearance since he wrapped up his last U.S. tour with the E Street Band at Gillette Stadium in September of 2016, a four-hour show that resulted in a hefty fine for the stadium after Springsteen broke the town's concert curfew. And with stellar reviews coming in for the tour's initial shows in Florida and Georgia, it seems catching the 73-year-old rocker on what could be his band's last major international stand could be worth the extra dough. Monday, March 20, TD Garden, 100 Legends Way, Boston, $425 and (way) up — Peter Chianca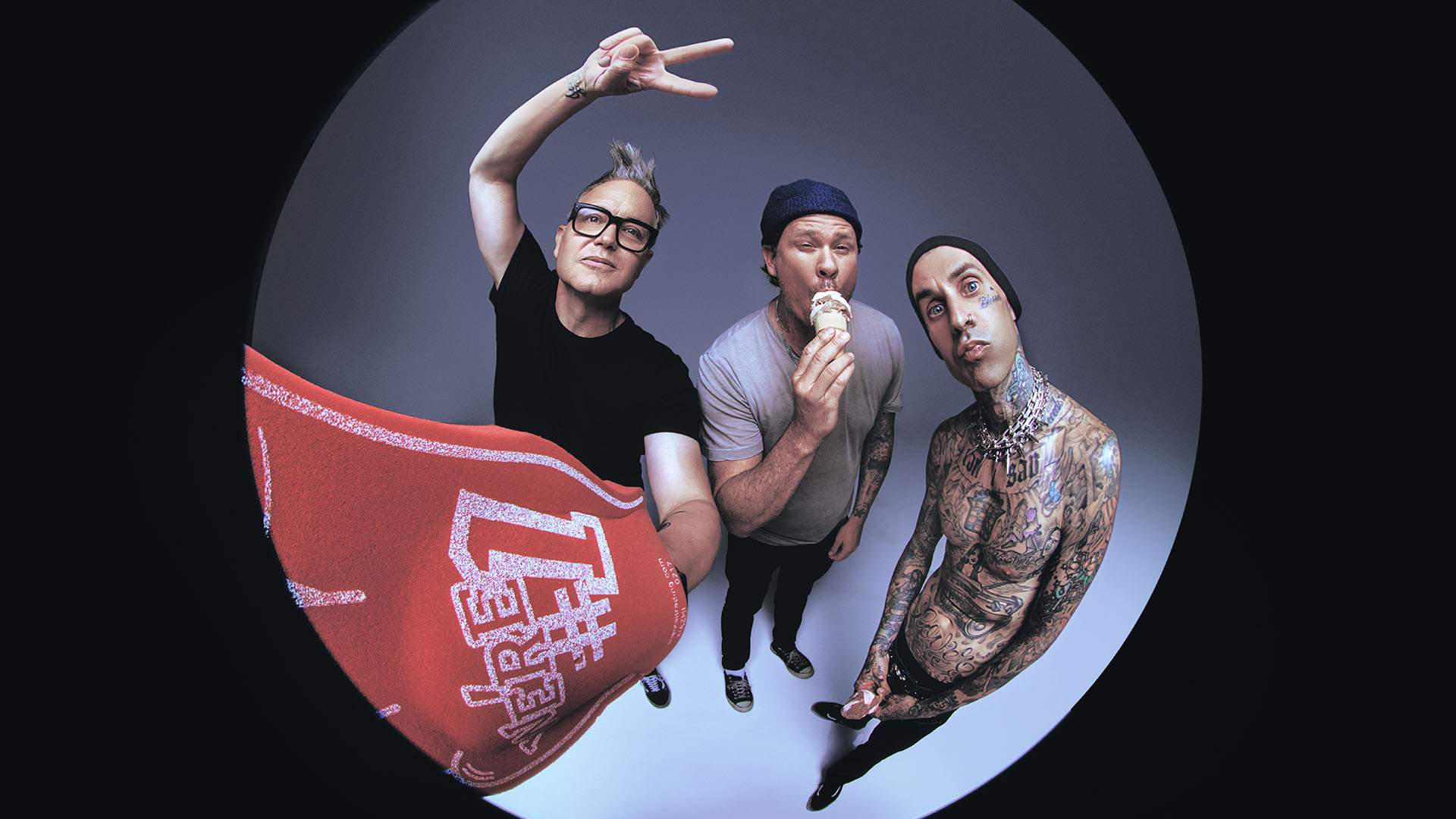 The West Coast trio of pop-punkers might be the only band to offer unisex jogger pants at their merchandise tables. The band has experienced an up-and-down career that started hot with the release of their 1993 EP "Fly Swatter." They earned a solid spot in the mainstream when their third and fourth LPs — "Dude Ranch" and "Enema of the State" — came out in 1997 and 1999. But members left and were replaced and sometimes returned, and there were four years in the mid-2000s when the band was temporarily broken up. On top of that there were medical issues. Now, the reunited lineup of Mark Hoppus, Tom DeLonge, and Travis Barker makes their way to the Garden. Their most recent album, 2019's "Nine," was a strong entry, and their 2022 single release "Edging" is a hell of a rocker. Sunday, May 21, 7:30 p.m., TD Garden, 100 Legends Way, Boston, $200-650
Best pop concerts:
Twenty-six-year-old Scottish pop singer Lewis Capaldi's music is melodic, his lyrics are passionately emotional, his voice can stretch from soulful to forceful. His onstage presence keeps audiences laser-focused on him. That's mostly due to his singing, but it's always fun to see how he'll work some trademark, well-placed expletives into his performance. With a handful of hit singles and EPs in release (the singles "Bruises" and "Someone You Loved" really scored), Capaldi had a smash with his first album "Divinely Uninspired to a Hellish Extent." The recent single "Forget Me" is likely just a taste of what's to come with the May release of the album "Broken by Desire to Be Heavenly Sent." Unfortunately, any foodies wanting to sample his side project, Lewis Capaldi's Big Sexy Pizza, will have to travel to the UK, as it's not yet available in the States. Monday, April 10, 8 p.m., MGM Music Hall at Fenway, 2 Lansdowne St., Boston, $22-66.50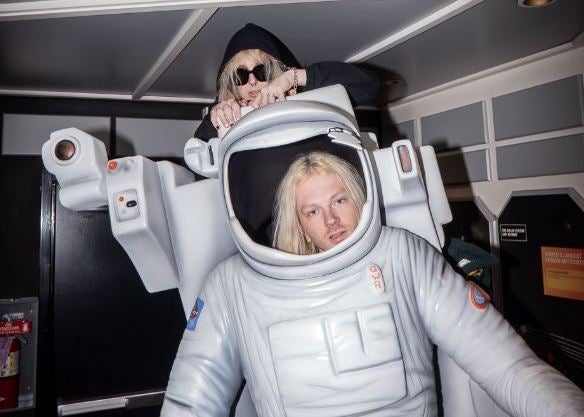 100 gecs — the duo of Laura Les and Dylan Brady — formed when they began working together in the St. Louis electronic music scene. When she moved to Chicago and he moved to L.A., their song-making partnership continued via the Internet, evolving into what's now known as hyperpop. Since they kept adding components to their high-energy sound — rap-rock begat reggae, electronica, pop, guitar-driven rock, and more — their first album, 2019's "1000 gecs," was uncategorizable. On ensuing singles and EPs, a party-flavored sensibility emerged. But with a new album — "10000 gecs" — about to be released, there's still a home for multiple genres in their mix. A live gecs show features just Les and Brady, performing autotuned vocals, backed by prerecorded instruments (though recent shows have had them picking up acoustic guitars while she sings a laid-back "gecgecgec"). But they are, no doubt, a party band, and dancing on the stage and in the audience is guaranteed. Tuesday, April 25, 8 p.m., Roadrunner, 89 Guest St., Boston, $33-35
Best soul/R&B concerts:
The dynamic rhythm & blues singer offered a hint of what was to come when she titled her 2000 debut album "Who Is Jill Scott: Words and Sounds, Vol. 1," then went on to release "Words and Sounds, Vol. 2" (2004) and "Words and Sounds, Vol. 3" (2007). The smooth, slow groove of the song "Cross My Mind" earned her the first of three Grammys, and her later albums, "The Light of the Sun" and "Woman," both hit the top of the Billboard 200 chart. Scott's music fans had to be patient while she pursued an acting career (credits include the film "Get on Up" and the TV show "Robot Chicken"). But her touring continues, and her Boston stop will feature her entire first album, which means its huge hit "Gettin' in the Way" is on the set list. Wednesday, March 29, 8 p.m., MGM Music Hall at Fenway, 2 Lansdowne St., Boston, $36.50-86.50
It's a triple threat concert featuring veteran groups who share genre essentials, have attained major musical success, and hail from scattered locations around the world. Kool & the Gang formed in 1964 in Jersey City, New Jersey. But it wasn't until 1974 that they had the first of many chart hits with "Jungle Boogie." The Spinners began harmonizing in 1961 in Detroit. It took them 11 years to score their first smash, "I'll Be Around." Average White Band has its roots in Perth, Scotland, where they started their act in 1972, and enjoyed the No. 1 spot with "Pick up the Pieces" in 1974. The lineups have changed over the years, and each group has its own recognizable sound. But the reason they're creatively packaged together on this tour is that they all specialize in a remarkable mix of pop, jazz, funk, and R&B. Sunday, May 14, 8 p.m., MGM Music Hall at Fenway, 2 Lansdowne St., Boston, $36.50-86.50
Janet Jackson had a choice to make when she was a little girl: Follow in her older brothers' musical footsteps or strike off on her own journey. There was also another branch of showbiz calling to her: acting. Surprise! Both music and acting worked out pretty well. When she was 10, she began a two-year run as Penny on "Good Times," later had guest spots as Charlene on "Diff'rent Strokes," then did a year on "Fame" as Cleo. Though her recording career started with two failed albums, her third, "Control," in 1986, sold 10 million copies, and proved to be the start of a string of hits, the most recent being 2015's "Unbreakable." On her current "Together Again" tour, she'll be performing a chunk of selections from "janet" (1993) and "The Velvet Rope" (1997). Opening for her is actor/Southern rapper Ludacris. Friday, May 19, 8 p.m. Xfinity Center, 885 S. Main St., Mansfield, $39-499
Best country concert: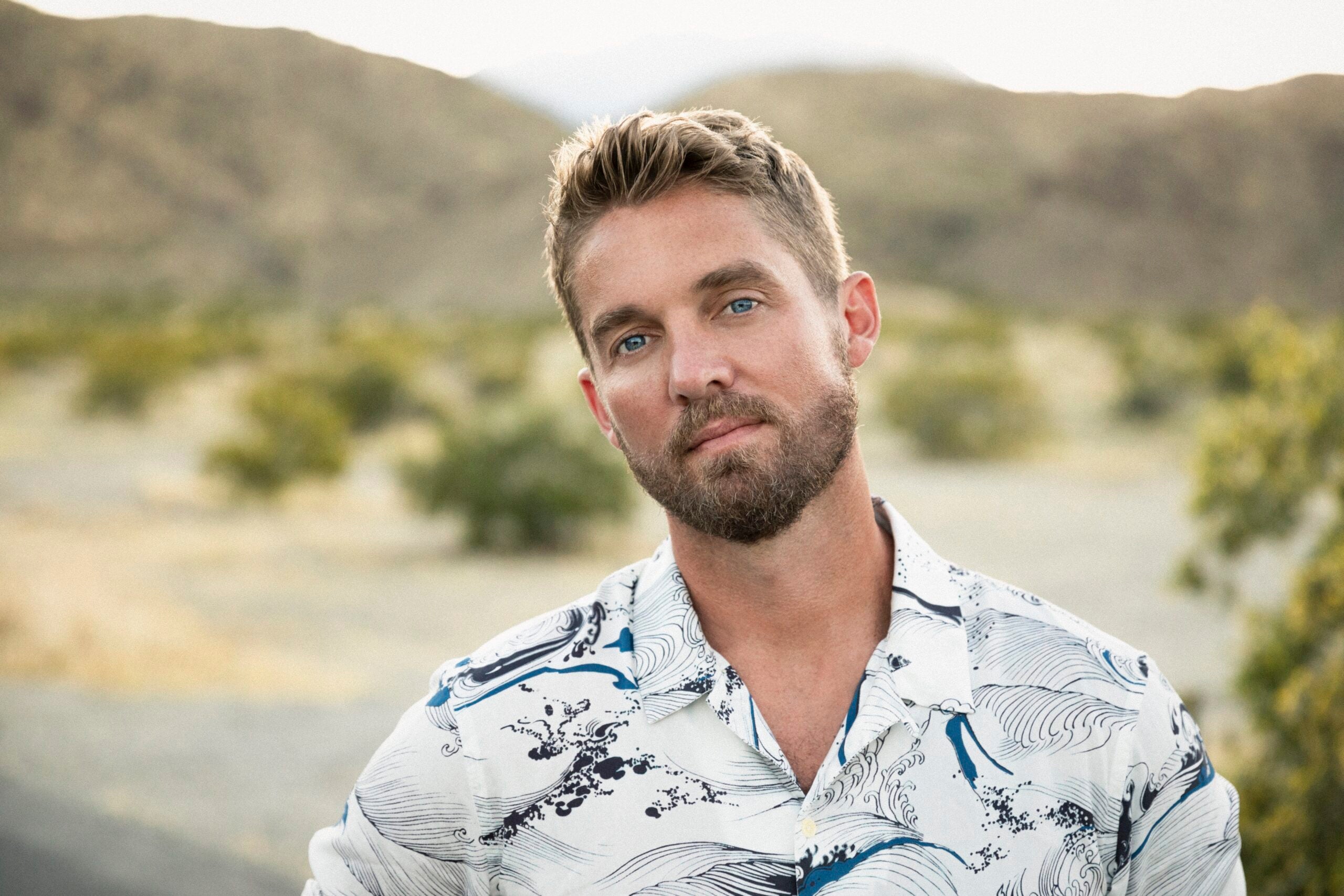 Brett Young was a teenager in Orange County when he started playing guitar. Then sports intervened, in the form of a natural talent for pitching on his high school baseball team. But an elbow injury to his pitching arm put an end to him reading catcher signals and a return to strumming chords, and a fondness for the Tim McGraw hit "Don't Take That Girl" steered him toward contemporary country music. He began writing songs, became a regular at small listening rooms, and soon progressed to self-releasing a series of EPs. A move to Nashville led to a record deal, a self-titled debut album, the platinum follow-up "Ticket to L.A.," him being named ASCAP's Country Songwriter Artist of the Year in 2018, and in 2021, the eight-song EP "Weekends Look a Little Different These Days," which features the hit "Lady." With Morgan Evans and Ashley Cooke, Thursday, April 20, 7:30 p.m., MGM Music Hall at Fenway, 2 Lansdowne St., Boston, $32-52
Best Americana/folk/world concerts:
For a decade and a half, the rock band Dawes has been going through all sorts of changes … starting with their name. Originally called Simon Dawes — "Simon" was guitarist Blake Mills' middle name, and "Dawes" was lead singer Taylor Goldsmith's middle name — the "Simon" part was dropped after Mills left the group. They originally played straight-ahead indie rock, but eventually added a folky side to the mix. Anyone picking up their newest album "Misadventures of a Doomscroller" will immediately note that there's now a jazzy element in their music. (Have they been listening to Steely Dan in their spare time?) The quintet's current tour will feature tracks from the new album — "Comes in Waves" is a hot one — but fans should also expect to hear hits including "When the Tequila Runs Out" and "Who Do You Think You're Talking To?" Friday, March 17, 8 p.m., Roadrunner, 89 Guest St., Boston, $35-65
Lots of music and movie fans got their first taste of Gipsy Kings in 1998, when the purple-outfitted John Turturro picked up a pink bowling ball and scored a strike in "The Big Lebowski," while a raucous Spanish-English version of "Hotel California" blasted on the soundtrack. But the Grammy-winning acoustic guitar-driven Flamenco-pop band from France had been around since the 1970s, playing gypsy music under the name Los Reyes. They worked tirelessly, finally finding popularity in the mid-1980s, as more and more listeners discovered the vocal prowess of Nicolas Reyes and the fiery guitar work of Tonino Baliardo, and as the band started including more international sounds. Though it had been almost a decade since their last album, "Savor Flamenco," they're now out on the road pleasing established fans and welcoming new ones with tunes from their October 2022 release "Renaissance." Wednesday, May 3, 8 p.m., Wang Theatre, 270 Tremont St., Boston, $49.99-159.99
Best singer-songwriter concert:
Rufus Wainwright has never wanted to be musically categorized. When he was 6, he studied classical piano. By 13, he was singing and touring with his mother and aunt — Kate and Anna McGarrigle — in the folk group the McGarrigle Sisters and Family. After studying music at McGill University, he became fascinated with pop and rock. Then the recording studio beckoned, but the material he sang was ever-changing. His first album, in 1998, was poppy with a cabaret-like flair. His second, in 2001, had one reviewer label him a "chamber pop troubadour." Ensuing releases included a Judy Garland tribute, a collection of torch songs, a French-language opera that he composed, a group of Shakespeare sonnets that he set to original music, and most recently, his aptly titled return to singer-songwriter pop, "Unfollow the Rules." What he'll be performing on his current tour is anybody's guess. Wednesday, May 3, 7 and 9:30 p.m., City Winery, 80 Beverly St., Boston, $55-95
Best classical concert: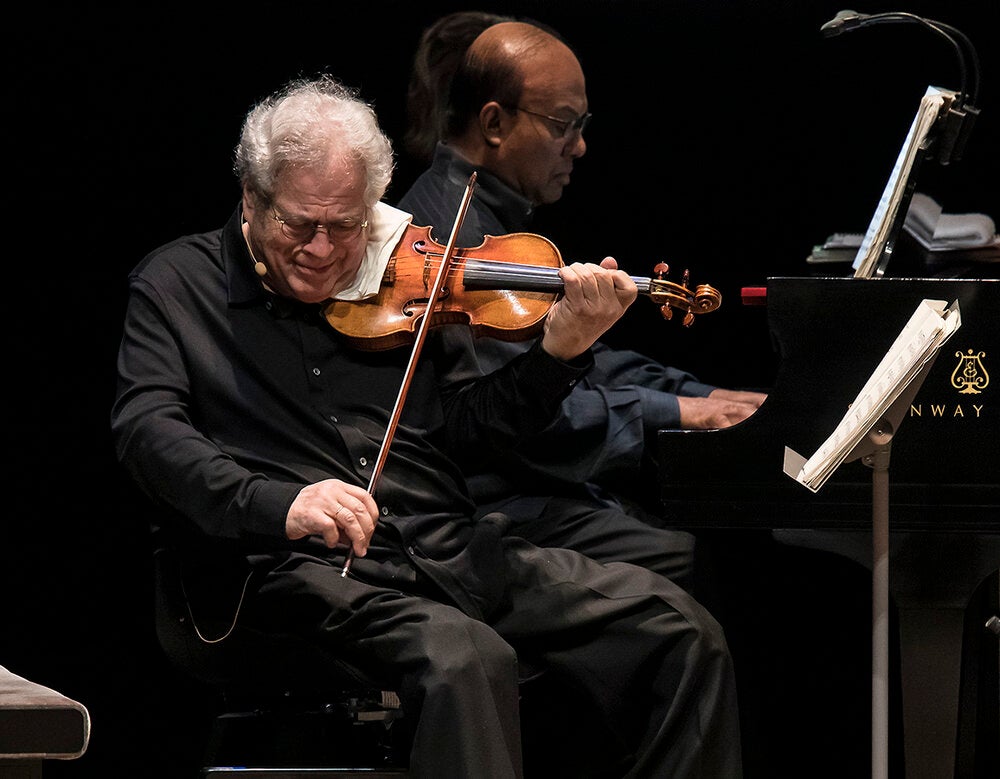 Itzhak Perlman has been honored with 16 Grammys, four Emmys, a Grammy lifetime achievement award, and a Genesis Prize. But he also has quite a bit more going for him. He's appeared on TV shows ranging from "Sesame Street" to "The Frugal Gourmet." He performed at President Obama's first inauguration. He played the violin solos in Steven Spielberg's "Schindler's List." Born in Israel, he got his first violin at 3, later studied at Tel Aviv's Academy of Music and, at 13, traveled to the U.S., where he nabbed two spots on "The Ed Sullivan Show," was accepted at the Juilliard School and, at 18, made his debut at Carnegie Hall. And he's still regularly performing with orchestras around the world. His "An Evening with Itzhak Perlman" — in which he's accompanied by pianist Rohan De Silva — has him telling stories, matching them up with a multi-media presentation and, Stradivarius tucked under his chin, playing his heart out. Sunday, April 16, 3 p.m., Symphony Hall, 301 Mass. Ave., Boston, $75-150
Need weekend plans?
The best events in the city, delivered to your inbox