Concerts
This event has passed. Check out other things to do instead.
Squeeze in a solo show from Glenn Tilbrook in Boston
The Squeeze co-founder comes to City Winery Oct. 7.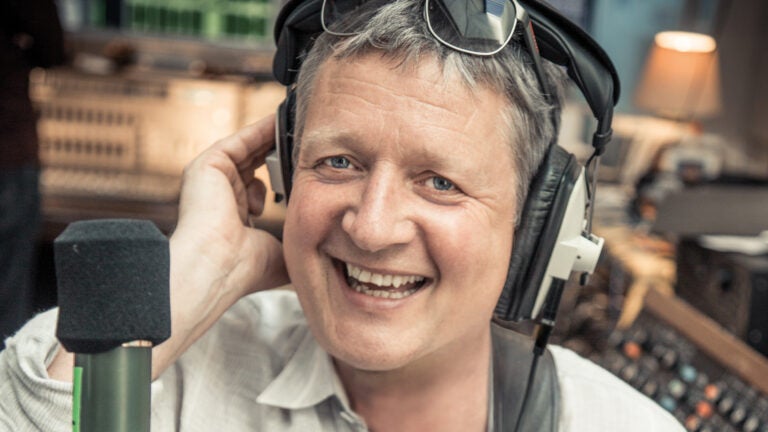 Longtime (like, really longtime) fans of the celebrated UK band Squeeze might still remember the group's 1982 farewell performance on "Saturday Night Live," featuring robust versions of "Annie Get Your Gun" and "Pulling Mussels From The Shell" and some words of heartfelt thanks from one of the group's founders, Glenn Tilbrook.
Of course, if you don't remember the band breaking up at that time, you can be forgiven: By 1985 they were back together again, and in 1987 they released "Babylon and On," the record that wound up yielding the band's only top 40 hits in the U.S., "Hourglass" and "853-5937." The group has been on-again, off-again ever since, both in Squeeze form — the band's 2017 disc, "The Knowledge," was called a "masterly latter-day work" by Stephen Thomas Erlewine at AllMusic — and as the duo of Tilbrook and co-founder Chris Difford, a.k.a. Difford & Tilbrook.
One thing you don't see that often, though, is a solo tour by one of the original Squeeze boys — Difford almost never hits the road by his lonesome, and Tilbrook hasn't made a real go of it since the early 2000s, after one of the band's other breakups (the 1999 one). But in advance of a scheduled Squeeze tour in the UK later this year, Tilbrook is back on the solo trail, celebrating both the Squeeze tracks for which he wrote memorable melodies and his own solo work.
Besides shaking off the post-pandemic cobwebs, these solo shows are likely to come off as a thank-you note to Squeeze's loyal American fans. "When we first came to America, we played clubs and people were enthusiastic and bemused," Tilbrook recalled to Guitar World earlier this year. "By the third time we came back, there were a lot more people. It was a beautiful shock. The enthusiasm was something we hadn't experienced in the UK."
As for the songs, don't worry if you're not especially familiar with Tilbrook's solo albums like "The Incomplete Glenn Tilbrook" and "Happy Ending" when you check him out at his Oct. 7 City Winery show. Recent setlists have been chock full of Squeeze favorites like "Up The Junction," "Black Coffee in Bed," and "Tempted," not to mention covers of the likes of Fleetwood Mac, Human League, and Elton John.
Need weekend plans?
The best events in the city, delivered to your inbox