Concerts
This event has passed. Check out other things to do instead.
Sway to the beat of Lake Street Dive
The multi-genre band that started in Boston is set to play Roadrunner on June 11.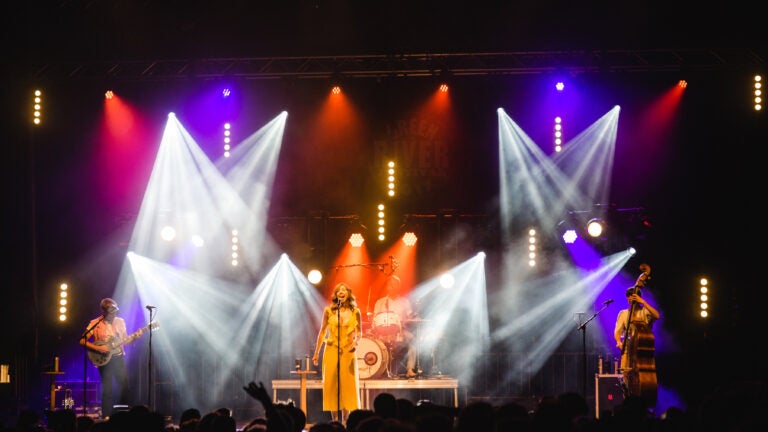 When it comes to genres, Lake Street Dive spans many of them — pop, R&B, rock, and jazz, just to name a few.
They also, apparently, put on an impressive show.
Those interested can see the band live when they play Roadrunner on Saturday, June 11.
Last August, the band, which formed at the New England Conservatory of Music right here in Boston, played SummerStage in Central Park, and made the show personal, according to a review from Pancake and Whiskey.
"In opener 'Bad Self Portraits,' lead singer Rachael Price added the line, 'It's like we've been together, New York,' and went on to intone warmly, 'It's good to be home,' at the end," the reviewer wrote. "Her jazzy blues-steeped voice was like a soulful siren's call at Central Park, coaxing out screams and smiles that were perceptible beneath masks."
The show also included solos from keyboardist Akie Bermiss; plus the band introduced their new guitarist, James Cornelison.
The New York show included 13 songs, and blended music from four of the band's albums, including its newest, "Obviously," released last year.
That album netted 3 ½ of five stars from American Songwriter.
"While the term 'yacht rock' has a negative connotation, this music unapologetically mines that often honeyed, easy-on-the-ears vibe," the reviewer wrote. "Yet these songs are so flawlessly written, played and especially sung by the golden-throated Price."
Watch below for the band's tribute to the late Betty White upon her passing earlier this year:
Need weekend plans?
The best events in the city, delivered to your inbox