Concerts
This event has passed. Check out other things to do instead.
Thrill to the sounds of the Killers
The ever-evolving rockers play TD Garden on October 3.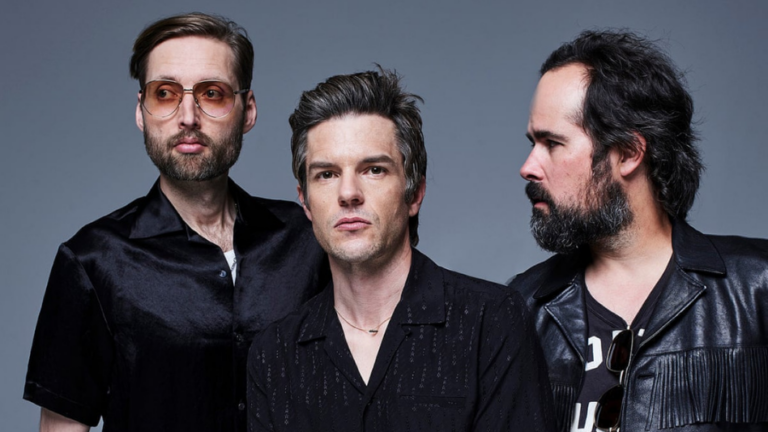 Many years ago, the British musician and writer Mark Russell referred to The Killers as "one of the biggest indie bands on the face of the earth." That was after the Las Vegas-based quartet (now a trio with supporting players) had gone through the synth pop dance-rock phase of their debut album "Hot Fuss" and switched to more of a roots rock sound on the follow-up "Sam's Town." But it was before they moved to the level that included anthemic songs, sold-out arena shows, and international renown.
What usually happens to a band of this caliber is they record an album, hit the road so fans can hear it live, take a little time off, then do it all again. When the pandemic got in the way of The Killers touring their 2020 release "Imploding the Mirage," they rolled with the punch. They put the tour on the back burner, returned to the studio, and made another album – their seventh, to date – last year's stripped-down and mostly quieter "Pressure Machine."
Relax, vocalist-keyboardist-frontman Brandon Flowers and company haven't forgotten that critically acclaimed and strong-selling previous album. Their upcoming stop at TD Garden is part of the "Imploding the Mirage Tour." So, there will likely be selections from both of those, along with the certain-to-be-played hit "Mr. Brightside" and their recent single "Boy," which harkens back to their old synth-pop-anthemic sounds.
The band has worked somewhat steadily since forming in 2001, though they've gone through a long hiatus period, and had different members coming and going in the lineup. And they've always come up with plenty of original music. But one piece of their puzzle that has kept their fans intrigued is their choice of cover songs to mix in with their own.
They're done justice to the Beatles' "Helter Skelter," Bowie's "Moonage Daydream," and the Eagles' "Hotel California." But my favorite – at least when it comes to doing something unexpected – is their upbeat, yet laid back, interpretation of Kenny Rogers' "Ruby, Don't Take Your Love to Town." If they're taking requests at the Garden, that'll be the title I'll shout out. The evening's opening act is Johnny Marr.
Need weekend plans?
The best events in the city, delivered to your inbox