Concerts
This event has passed. Check out other things to do instead.
Yes, you should celebrate 50 years of 'Close to the Edge' at The Cabot
Singer Jon Anderson will perform his band's prog-rock masterpiece with the Paul Green Rock Academy on July 8.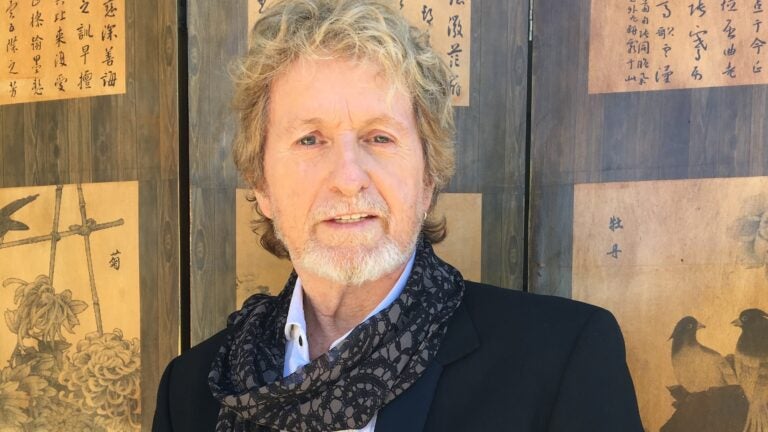 In ranking Yes the second greatest prog rock band ever, stalwart Boston music journalist Brett Milano wrote, "Few things embody prog like Jon Anderson's crystalline voice, Steve Howe's fretboard mastery, or a caped Rick Wakeman in the midst of a blazing [keyboard] solo."
Yes was founded by Anderson and bassist Chris Squire in 1968. Their 1972 LP "Close to the Edge" appeared less than a year after their international breakthrough, "Fragile." Although the latter remains the bigger seller, "Close to the Edge" reached a higher chart position in both the US and the UK.
Anderson is currently commemorating its golden anniversary by performing the whole album – including the 18-minute title track – with teenage enrollees of The Paul Green Rock Academy.
The 77-year-old singer explained in a phone conversation with Boston.com that his relationship with Paul Green dates back 20 years to a meeting with him and several students after a Yes concert in Philadelphia.
"A month later," Anderson said, "he sent me a recording of them playing 'Heart of the Sunrise,' which is not an easy piece of Yes music. They really played amazingly."
This led Anderson to accept Green's invitation to perform the aforementioned song in Los Angeles with the youngsters.
The result has been a relationship that continues to this day.
"There's something about working with kids that brings out the kid in me," the near-octogenarian giddily declared.
Having performed a dozen gigs together in 2021, including one at Blue Ocean Music Hall in Salisbury, Anderson had one condition for going back on the road this year.
"Let's do 'Close to the Edge,' I said. If they can do 'Heart of the Sunrise,' they can do 'Close to the Edge.' C'mon!"
Unsurprisingly, the Rock and Roll Hall of Famer (class of 2017) was correct.
"You push them to play something and they just damn well do it!" he affirms. "And they do it with joyfulness, gratefulness, and a thankfulness about them."
Knowing that the young'uns have his back, what challenges does performing the magnum opus pose five decades later for the guy who co-wrote it?
"Trying to remember the lyric!" he answers with a laugh. "I've got a special app on my iPad so I can see the lyric. It's never just, 'Close to the edge/Round by the corner.' It's different every time. What the hell was I thinking? I wrote the damn thing!"
In addition to the 18-minute title track, he also has to master the 10-minute "And You and I" and nearly 9-minute "Siberian Khatru."
Further compounding the challenge is the somewhat surprising fact that, according to the man himself, "This will be the first time I've [performed the whole album live] since Yes in '74, '75."
'He's out there in spirit'
Sadly, Anderson lost two of this closest collaborators in the last two weeks of May.
Vangelis, with whom Anderson recorded four albums in the 1980s, died on May 17. Nine days later, drummer Alan White – who replaced Bill Bruford in Yes shortly before the "Close to the Edge" tour – passed away.
"Vangelis was my mentor," Anderson says. "Something about him made me laugh, so I was giggling [on the day that he died]. My wife, Jane, said, 'Jon, are you OK?' I said, 'He's out there in spirit, and we're having a good laugh!'"
He fondly remembers White by saying, "Alan was my best man at my wedding. We were really close buddies. Bless him. He's in heaven now and he's seeing his mom again. I'm very positive about the afterlife and what happens."
Despite being so upbeat about his personal and professional life, there is still something that he thinks might improve this current batch of shows.
"I'm looking for dry ice and laser beams for this tour!" he says with a characteristic chuckle.
Need weekend plans?
The best events in the city, delivered to your inbox