Concerts
This event has passed. Check out other things to do instead.
You Shirley don't want to miss the Albert Lee Band
The virtuoso guitarist and stalwart sidekick will perform at Bull Run in Shirley on Jan. 8.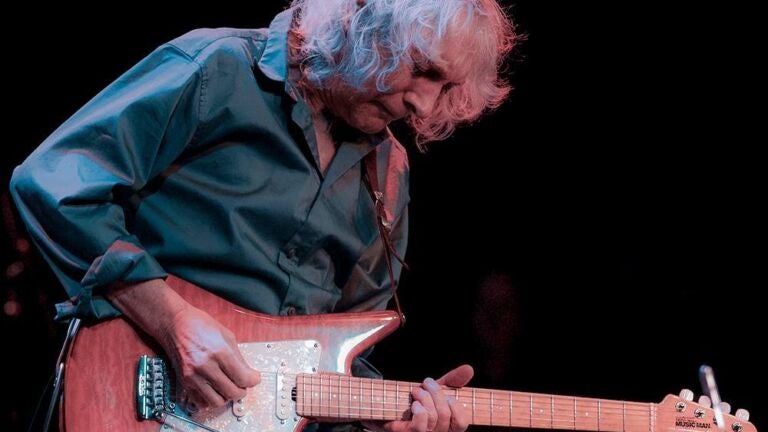 Apparently, having the very specific kinds of talent and personality that Albert Lee does will not result in your becoming a sex-drugs-and-rock 'n' roll kind of star. Equally apparent, however, is the fact that it will gain you the admiration of and employment by musicians at every point along the fame and fortune spectrum(s).
The 77-year-old guitarist has not recorded many solo albums or been a key member of any commercially successful bands. Rather, he has maintained a 60-plus-year career by virtue of his associations with everyone from … well, pretty much everyone.
This is the guy who, according to Bruce Eder of ever-trusty AllMusic.com, was chosen to replace Jimmy Page in two different British bands in the 1960s. In one of those cases, he himself was replaced by future Deep Purple guitar god Ritchie Blackmore, the first of Lee's two unlikely associations with a member of the once-reigning loudest band in the world. (The other was on the 1971 album "Gemini Suite," written by Deep Purple keyboardist Jon Lord and featuring drummer Ian Paice and bassist Roger Glover.)
He is also the bloke whom Emmylou Harris chose to take over for the guy who played with Elvis (James Burton) so that that guy could return to playing with Elvis.
In addition to Emmylou Harris, Lee has also been in the employ of Chris Farlowe and the Thunderbirds in the '60s, Joe Cocker in the '70s, Eric Clapton in the late '70s and early '80s, and the Everly Brothers in the early '80s and frequently thereafter. Listing the names of the renowned musicians for whom he has done session work would by itself threaten to exceed even the most generous of informal word limits for this entry. (Examples: Jerry Lee Lewis, Dolly Parton, Jackson Browne, John Prine, Ricky Skaggs, Rodney Crowell, Rosanne Cash, and — yup — William Shatner.)
Through it all, he has remained, as the title of his most famous composition says, a "Country Boy." He is a five-time top honoree in Guitar Player magazine's "Best Country Player" category. In 2002, he won a Grammy for Best Country Instrumental Performance.
On Jan. 8, Lee — whose work can be heard in live performances captured for posterity at the Royal Albert Hall and Budokan — will entertain fans at the 300-person capacity Bull Run in Shirley. His band will include keyboardist John "J.T." Thomas (a veteran of Bruce Hornby & the Noisemakers), bassist Will MacGregor, and drummer Jason Smith.
Need weekend plans?
The best events in the city, delivered to your inbox