Concerts
This event has passed. Check out other things to do instead.
Get loud with Dinosaur Jr. at House of Blues
The band, which was so loud at one show it was compared to a jet engine, is to take the stage on Nov. 27.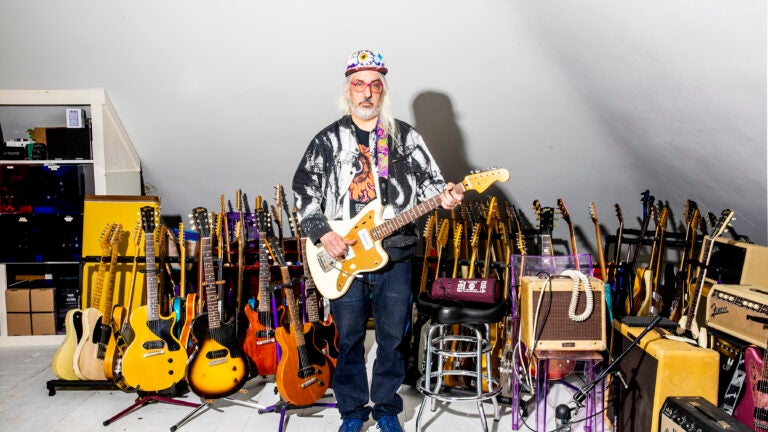 The band that hails from Amherst is headed to the eastern part of the state to take over the House of Blues on Nov. 27.
Dinosaur Jr., fronted by the energetic guitarist and vocalist J Mascis, is coming off the release of the record "Sweep It Into Space" in April. It was recorded both before the pandemic began, in fall 2019 – Kurt Vile was a co-producer – and during all of the shutdowns after COVID-19 took over everyday life, according to Pitchfork.
"It's the breeziest and most melodically generous of the trio's reunion efforts, even flirting with power-pop on the compulsively hummable 'And Me,'" the publication says. "The album brightens the punkish snarl of 2016's "Give a Glimpse of What Yer Not" but rarely strays far from Dinosaur Jr.'s familiar guitar-forward racket, another testament to this band's reliability well into their fourth decade."
During a performance at Slim's in San Francisco in October 2019, the band was loud. Very loud, according to a review by Riff Magazine.
"During Monday night's show, the trio unleashed a sonic barrage of material from various points in its long and storied career," the review said. "Surrounded by a wall of amplifiers, Mascis summoned fiery tones from his guitars at ear-splitting volumes."
The word "sonic assault" was used to describe the show, noting that at one point as Mascis launched into a guitar solo, "the roar from the stage approximated some combination of Jimi Hendrix and a jet engine," according to the magazine.
Local favorites The Lemonheads, known for '90s hits like "It's a Shame About Ray" and their cover of Simon & Garfunkel's "Mrs. Robinson," will open the House of Blues show.
Need weekend plans?
The best events in the city, delivered to your inbox