Entertainment
This event has passed. Check out other things to do instead.
Find out what Christmas is all about with Charlie Brown in Medford
"A Charlie Brown Christmas: Live on Stage" is at the Chevalier Theatre Dec. 5.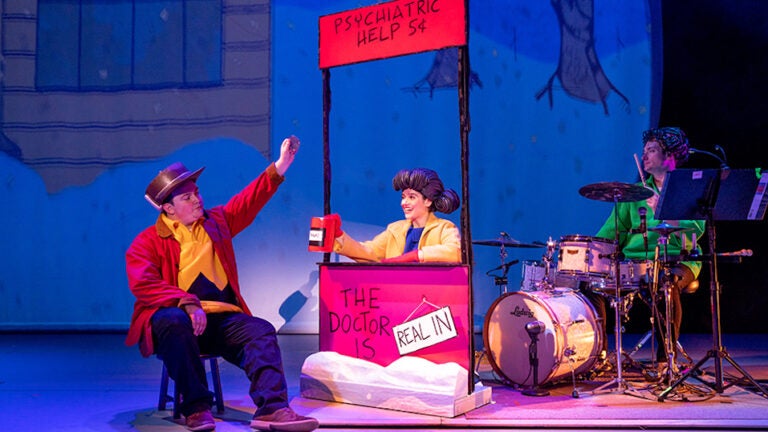 There's a reason Boston.com readers chose "A Charlie Brown Christmas" as the best holiday TV special ever: As we noted when presenting those results, the classic 1965 program captured the essential haplessness of Good Ol' Charlie Brown, and even managed to shoehorn a little religion in for good measure. That's something you don't see much these days.
And in the last few years, we've had the opportunity to see it come to life in the form of "A Charlie Brown Christmas: Live on Stage," this year at Medford's Chevalier Theatre. Though less cartoony, the performers taking on the roles of Charlie Brown, Linus, Lucy and all the rest manage to capture the spirit that's made the original so beloved. You blockhead.
Plus, you'll get a live jazz trio performing Vince Guaraldi's classic original score right along with the action, and a singalong at the end. (Not to mention, according to the website, "a variety of [Peanuts] merchandise available" — maybe Christmas is getting too commercial.)
Need weekend plans?
The best events in the city, delivered to your inbox