Entertainment
Ha! 10 must-see comedy shows coming to Greater Boston in spring 2023
Stand-up superstars, TV favorites, and up-and-coming comics will all take to local stages this March-May.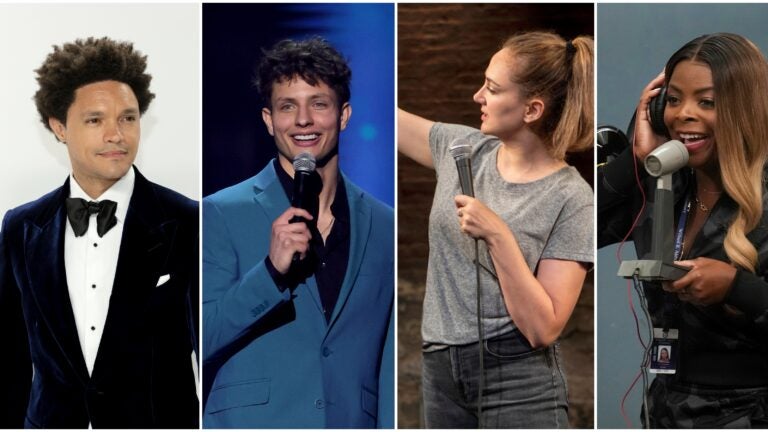 After a long, not-so-cold winter, we could all probably use a few laughs. Fortunately, some of the top names in comedy are coming to Boston this March, April, and May, from well-known superstars to some of the hottest (and funniest) up-and-comers. (Plus, some Sopranos!) Here are 10 stand-up sets, live podcasts, and onstage conversations worth checking out at venues in Greater Boston over the next three months. (Note: All prices listed are face value; for some shows only verified resale tickets may be available.)
We'll admit that the idea of watching people read obituaries to each other might not sound like a laugh riot. But all that means is you've yet to listen to the Obitchuary Podcast, wherein co-hosts Spencer Henry and Madison Reyes share their apparent longstanding pastime of sending each other the wackiest obituaries that you'll never believe are real. (But they are!) Throw in a dollop of macabre history and, well, general bitchiness, and you're likely to find that death really does become you. Wednesday, March 1, 7:30 p.m., Crystal Ballroom, 55 Davis Square, Somerville, $35-$85
Why settle for one comedian when you can have four? The urban comedy dynamo that is the Royal Comedy tour will hit the Wang in March, featuring Sommore, whose special "A Queen With No Spades" recently premiered on Showtime, as the headliner. Joining her at the local stop will be Bruce Bruce, onetime host of the classic "Comic View" show on BET; Lavelle Crawford, whom you might remember as Huell Babineaux on "Breaking Bad" and "Better Call Saul"; and comedian and radio personality Joe Clair. Friday, March 10, Wang Theatre, 270 Tremont St., Boston, $63-$179
Regular watchers of Stephen Colbert, James Corden, and Conan O'Brien will probably recognize the work of Sam Morril, one of the New York City comedy scene's most popular rising stars — he even took advantage of the Big Apple's architecture by filming an outdoor standup special on top of a building during the COVID lockdown. Now, on the heels of his 2022 Netflix special "Same Time Tomorrow," Morril is bringing his decidedly dark take on society at large back into the clubs and theaters for his "The Class Act" comedy tour, a title we're pretty sure is meant to be ironic. Friday-Sunday, March 10-12, Wilbur Theatre, 246 Tremont St., Boston, $33 and up
Granted, this is not comedy, although "The Sopranos" certainly had more than its share of laugh-out-loud moments. (Like when Paulie said two of the more zaftig mobsters looked "like an ad for a f—in' weight loss center — before, and way before!") But this event is hosted by a comedian — Joey Kola, who at one point held Time Out NY magazine's "Best TV Comic" title for five years running — and "Sopranos" stars Steve Schirripa (Bobby Bacala), Vincent Pastore (Big Pussy) and Michael Imperioli (Christopher) will no doubt have some side-splitting stories to share about their work on maybe the greatest TV series of all time. Saturday, March 11, 7:30 p.m., Shubert Theatre, 265 Tremont St., Boston, $53.50-$103.50
The New York Times referred to author-actor-comedian Jacqueline Novak's hit off-Broadway show "Get On Your Knees" as "the funniest show about Cartesian dualism you will see all year," but don't let that dissuade you. (Nobody ever knows what the New York Times is talking about.) All that means is, if you're in the mood for a super-smart, unapologetically feminist, and totally frank (i.e. raunchy) take on the power and perils of modern womanhood, you should not miss Novak's side-splitting performance when she brings it to the Wilbur in March. Sunday, March 19, 7:30 p.m., Wilbur Theatre, 246 Tremont St., Boston, $29-$39
Oldsters (like, people over 30) would most likely know Matt Rife as Brandon Bliss on "Brooklyn Nine-Nine," or Logan on "Fresh Off the Boat." (Or maybe as the kid who was dating that cradle robber Kate Beckinsale.) But for members of the TikTok crowd, it's his goofy observational strand-up — and in particular, his off-the-cuff interactions with the crowds that flock to his comedy shows — that have made him a Gen Z favorite. We've also been told he's pretty easy on the eyes. Wednesday-Thursday, March 22-23, 7 p.m., Thursday, March 23, 10 p.m., Wilbur Theatre, 246 Tremont St., Boston, $30 and up
It's pretty safe to say that the former "Daily Show" host doesn't need our help when it comes to promoting his current stand-up tour: If you want tickets to one of his seven (!) sold-out shows at the Wilbur this May, you'll have to turn to the secondary market. But any list of must-see shows would be incomplete without Noah, whose thoughtful blend of the personal and the political make him one of the smartest (and funniest) comics working today. And if you can't get tickets, here's a suggestion: Stay home and listen to the audiobook of his brilliant memoir, "Born a Crime." Wednesday, April 5-Wednesday, April 12, 7:30 p.m., Wilbur Theatre, 246 Tremont St., Boston. $57 and up
There's a lot to like in ABC's hit sitcom "Abbot Elementary," notably the well-drawn characters created by series mastermind, and star, Quinta Brunson. But there's at least one thing to flat-out love, and that's Janelle James's pitch-perfect portrayal of the self-absorbed Ava Coleman, the scene-stealing principal-who-should-not-be-a-principal who's maybe the most side-splitting TV manager since Michael Scott. Now, James is returning to the comedy roots she spotlighted on her 2017 comedy album "Black and Mild," tackling race, politics, drug use, motherhood, and everything in between. Sunday, April 23, 7 p.m., Wilbur Theatre, 246 Tremont St., Boston, $28-$35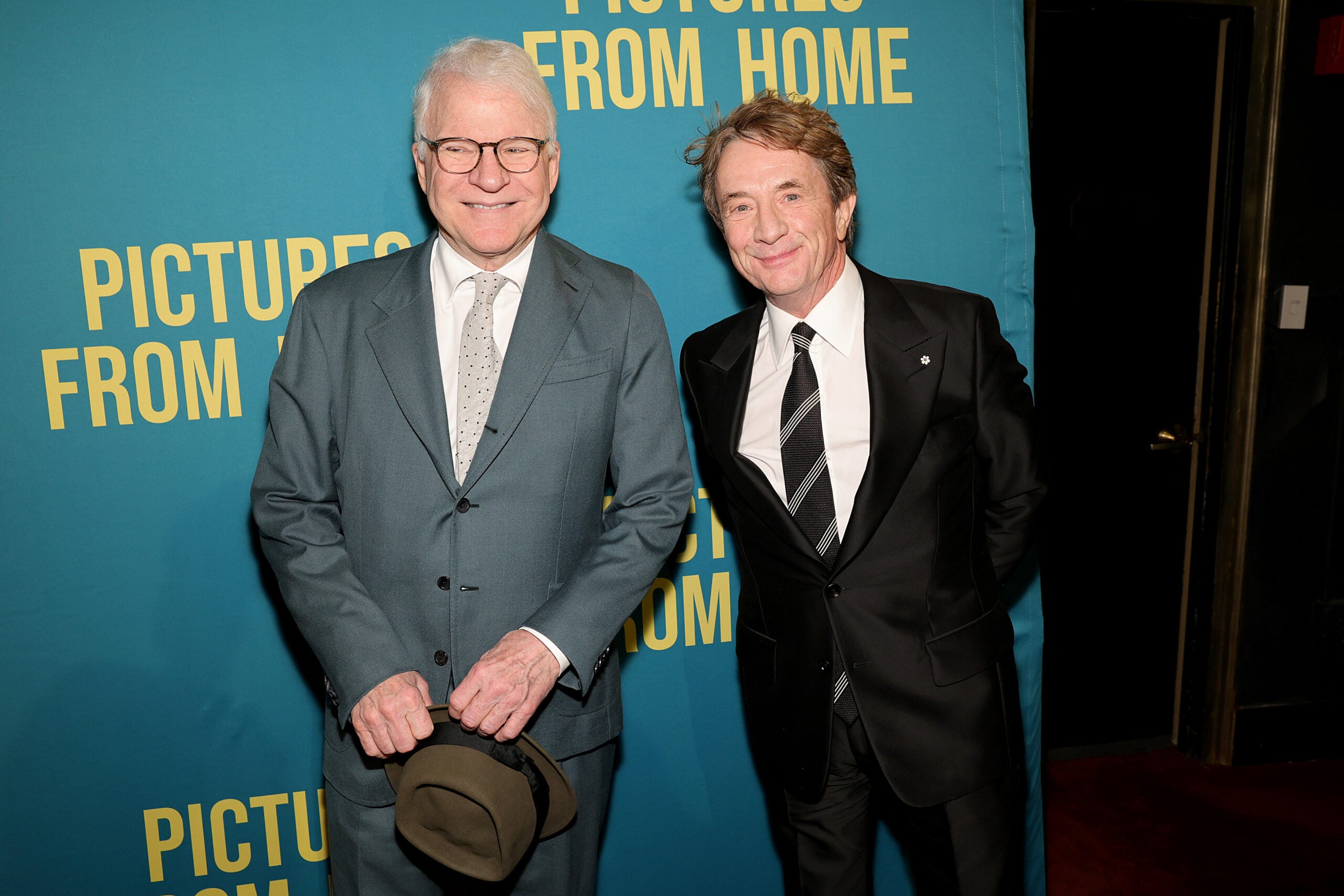 The comic icons may no longer be proverbial spring chickens — Martin is 77, Short 72 — but the former "Three Amigos" remain two of the hardest-working and busiest comic actors going. And there's plenty more than comedy to this dynamic duo, including no shortage of musical prowess and a hilarious interpersonal dynamic no doubt honed during years of close friendship and inspired roasting. It will all be on display when their latest touring production, "Steve Martin & Martin Short – You Won't Believe What They Look Like Today!," heads to the Wang. Saturday, May 13, 8 p.m., Wang Theatre, 270 Tremont St., Boston, $79 and up
Most performers who mount a comeback are coming off a flop film or canceled TV series, not a near-death experience. But that's exactly what the "30 Rock" and "Saturday Night Live" star did after the 2014 crash that put him in hospitals and rehab centers for more than a month (not to mention a coma). Since then he's hosted SNL, done a Netflix special about the accident (and subsequent lawsuit against Walmart, whose truck hit his minibus), and starred in four seasons of "The Last O.G." on TBS. Now he's back on the road, bringing his outrageous and occasionally unhinged takes on race, aging, parenthood, and more along with him. Saturday, May 20, 7:30 p.m. and 9:45 p.m., Wilbur Theatre, 246 Tremont St., Boston, $65
Also worthy of note:
Essayist and curmudgeon Fran Lebowitz, March 9, Emerson Colonial Theatre; comedian and erstwhile Masked Singer Nikki Glaser, April 15, Hampton Beach Casino Ballroom; TikTok standout Pinky Patel, April 23, Wilbur Theatre; truTV superstars Impractical Jokers, April 29, Wang Theatre; "The Daily Show" and "Full Frontal" pundit Samantha Bee, May 21, Wilbur Theatre; and
MTV's "Guy Code" comic Chris Distefano, March 24-25, Wilbur Theatre.
Need weekend plans?
The best events in the city, delivered to your inbox