Entertainment
This event has passed. Check out other things to do instead.
Join 'Impractical Jokers' star Joe Gatto for a night of comedy
Gatto's three-month tour stops in Boston on Sept 15.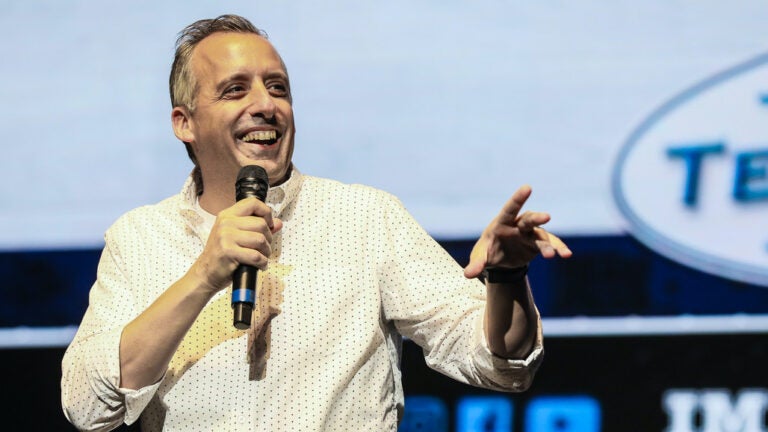 Despite his departure from the hilarious and cringe-worthy hidden camera show "Impractical Jokers," Joe Gatto is still making us laugh. His Night of Comedy is a three-month tour that starts in Wisconsin and ends in Ohio, making a stop in Boston on Sept 15.
Gatto was a member and co-founder of the comedy group The Tenderloins and the popular truTV show "Impractical Jokers" before he split from them earlier this year to focus on his family life. But he hasn't put show business completely behind him: He is currently the co-host of the podcast "Two Cool Moms" with ​​Steve Byrne, and is now taking his own comedy on the road.
Despite not being able to see him make a public spectacle of himself with James Murray, Sal Vulcano and Brian Quinn on "Impractical Jokers" anymore, audiences can still watch him do so all by his lonesome during his stand-up tour.
There is also a meet and greet that event-goers can purchase tickets for if they'd like to experience Gatto up close and personal.
Need weekend plans?
The best events in the city, delivered to your inbox