Entertainment
This event has passed. Check out other things to do instead.
Leave the kids at home when 'Kidz Klub Tour' hits Cambridge
A new Everything is Terrible! extravaganza comes to the Brattle Feb. 28.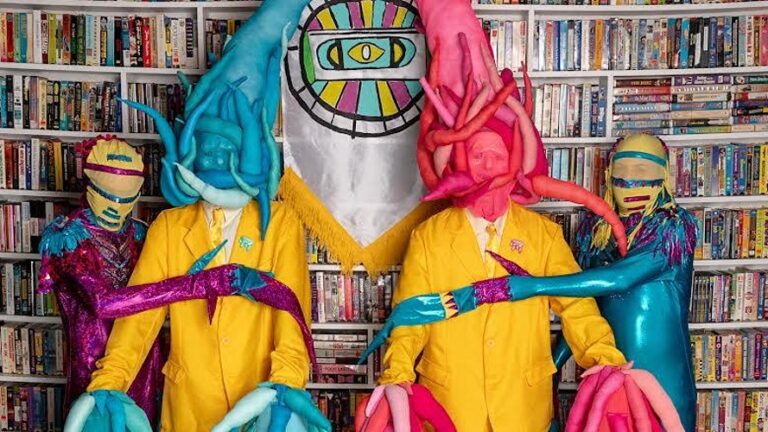 About 15 years ago, a couple of college pals in Ohio — Dimitri Simakis and Nic Maier, or as they now like to be called, Ghoul School and Commodore Gilgamesh — started up a found footage comedy group which they named Everything Is Terrible!
At first, it was a website, where surfers could find the fruits of the friends' passion: searching garage sales and bargain bins for forgotten, offbeat, usually awful VHS tapes of old B-movies, TV shows, instructional videos, infomercials, and more. The clips they gleaned from them, and what growing numbers of fans soon became addicted to, ran the gamut from funny to unnerving.
Before long the two partners added more people to their creative ranks, and stand-alone videos they found, such as "The Satanic Wizard of Oz" (Dorothy was on a search to discover if she was a born-again Christian) evolved into feature films of clips that were strung together to tell a vague story, or at least boggle some minds.
Case in point was their hour-long extravaganza "DoggieWoggiez! PoochieWoochiez!" which sorta-kinda followed the story of the 1973 film "The Holy Mountain," by splicing and editing together various video clips featuring dogs.
Eventually a live show was added to complement — with singing and dancing — what was on the screen, made up of giant puppets and/or people in animal costumes. Over the years, seven of these productions played in small theaters across the country. Now, watch out! Here comes the eighth.
But even though it's titled "Everything is Terrible! Kidz Klub Tour," this one, like all that came before it, is definitely not for kids. It is, rather, very bizarre adult entertainment.
The folks who are singing and dancing and putting together all of the repurposed footage are also being vague as to exactly what "Kidz Klub Tour" is about. But a pretty good bet is that the two-hour show will move at a frantic pace and will be entertainingly unusual.
Need weekend plans?
The best events in the city, delivered to your inbox