Events
12 theater shows to watch in Greater Boston this spring
From Sondheim's fairytale musical to an opera about a "Zimbabwean Joan of Arc," you'll want to catch these productions.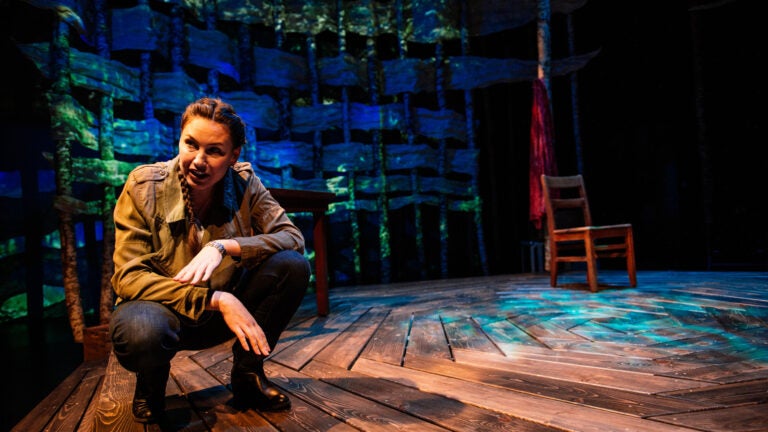 Looking ahead to the warmer season on our horizon, it feels like we couldn't wait for spring to come. Boston area theaters have been rehearsing for what we anticipate will be some dynamic productions, ranging from a tale about the AIDS crisis in 1980s New York to classic Shakespearean dramas. Whether you have a penchant for musicals or a head for history, there will be something on stage for everyone.
Scroll down for our guide to 12 live, in-person theater shows to watch this spring. From local theater productions to national tours, you'll want to get a ticket to one of these fun and compelling spring shows.
This fictional retelling of real events follows the story of Hattie McDaniel, who became the first African American to win an Oscar for her performance in the film "Gone with the Wind." The play explores themes of race, gender, class, and the world of Hollywood. This production will be the show's East Coast premiere. March 3 through 19; Greater Boston Stage Company, 395 Main St., Stoneham; $25-$69
SpeakEasy Stage Company's "Wild Goose Dreams" navigates the relationship between Nanhee and Minsung, both living in Seoul, South Korea, in a show the website describes as a "love story for the modern age." After the two form a connection over the internet, they begin an unlikely romance, set against the hubbub of the 21st century. March 17 through April 8; Calderwood Pavilion at the Boston Center for the Arts; 527 Tremont St., Boston; $25-75
Stephen Sondheim's "Into the Woods" comes directly from Broadway, fusing together fairytales and giving them a darkly comedic spin. Watch Cinderella escape from her prince, Jack encounter giants in the sky, and a baker learn about the meaning behind a journey. Expect songs from the 2023 Grammy-award winning album, like "No One is Alone" and "On the Steps of the Palace," to be stuck in your head. March 21 through April 2; Emerson Colonial Theatre, 106 Boylston St., Boston; Tickets starting at $39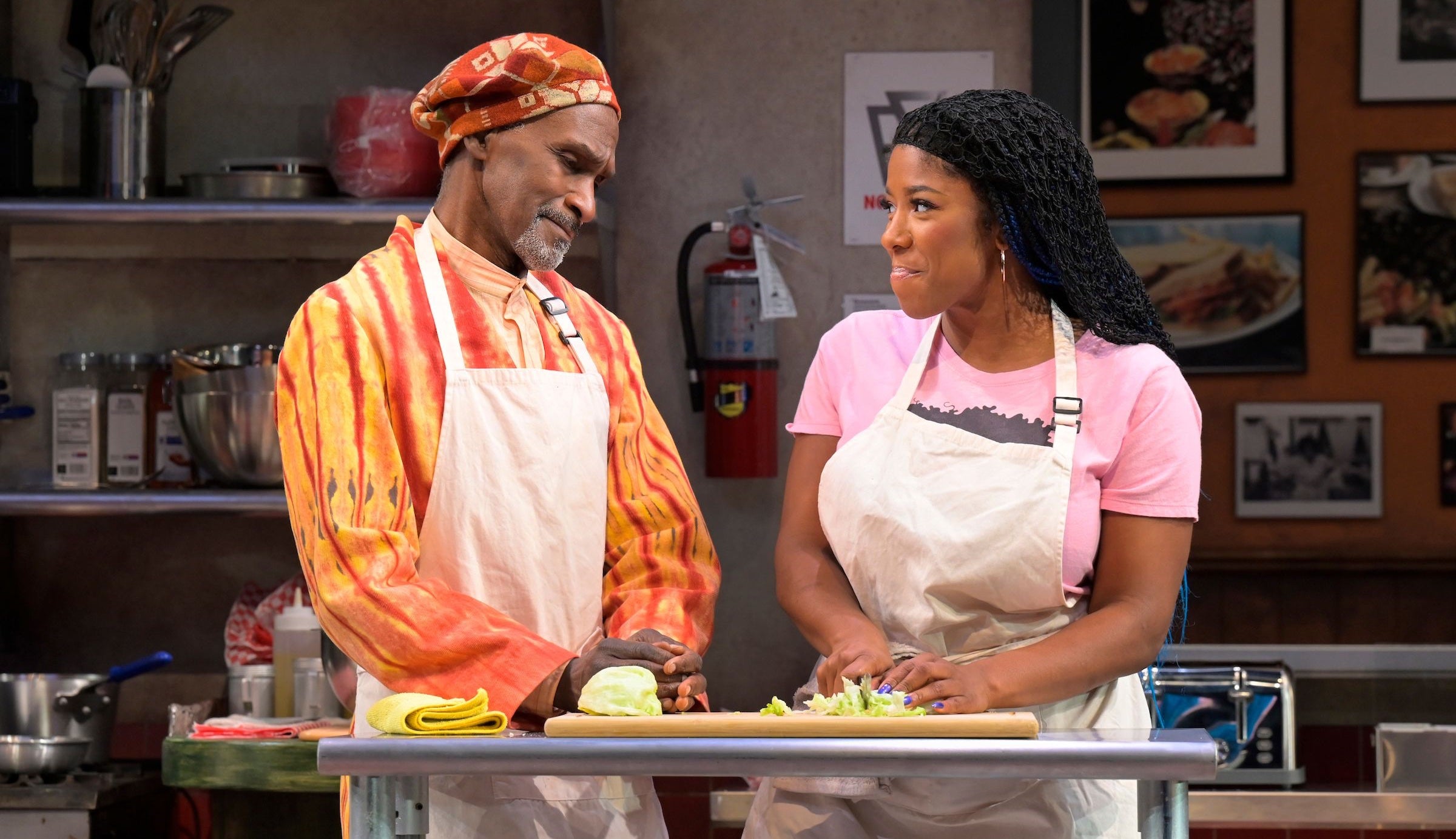 In this comedy by Lynn Nottage, a truck stop sandwich shop offers its formerly incarcerated staff a chance at redemption. Through their dreams of creating the perfect sandwich, the characters attain a sense of purpose and freedom from the restaurant's oppressive owner. The show originally opened on Broadway in 2021 from Nottage, whose previous works, "Ruined" and "Sweat," earned her two Pulitzer Prizes. March 24 through April 23; The Huntington Theatre, 264 Huntington Ave., Boston; $20-$150. Purchase here.
This Shakespearean political thriller follows the story of a Roman general who earns the title of Coriolanus after defending Rome. In Actors' Shakespeare Project's production, the show is performed by a cast of women, non-binary, and BIPOC actors. This version of the Bard's tragedy strives to represent "the impact of violence and political power on marginalized populations." March 29 through April 23; Plaza Theatre at the Boston Center for the Arts, 539 Tremont St., Boston; $25-52.50. Available for purchase later this month.
An army of pre-teen dancers "plot to take over the world" in Clare Barron's story about young girls coming into their power and their inner lives. The play portrays adolescence in all its ambition, self discovery, and the tumultuousness of growing up. April 14 through May 14; Apollinaire Theatre Company, 189 Winnisimmet St., Chelsea; Tickets from $15-$30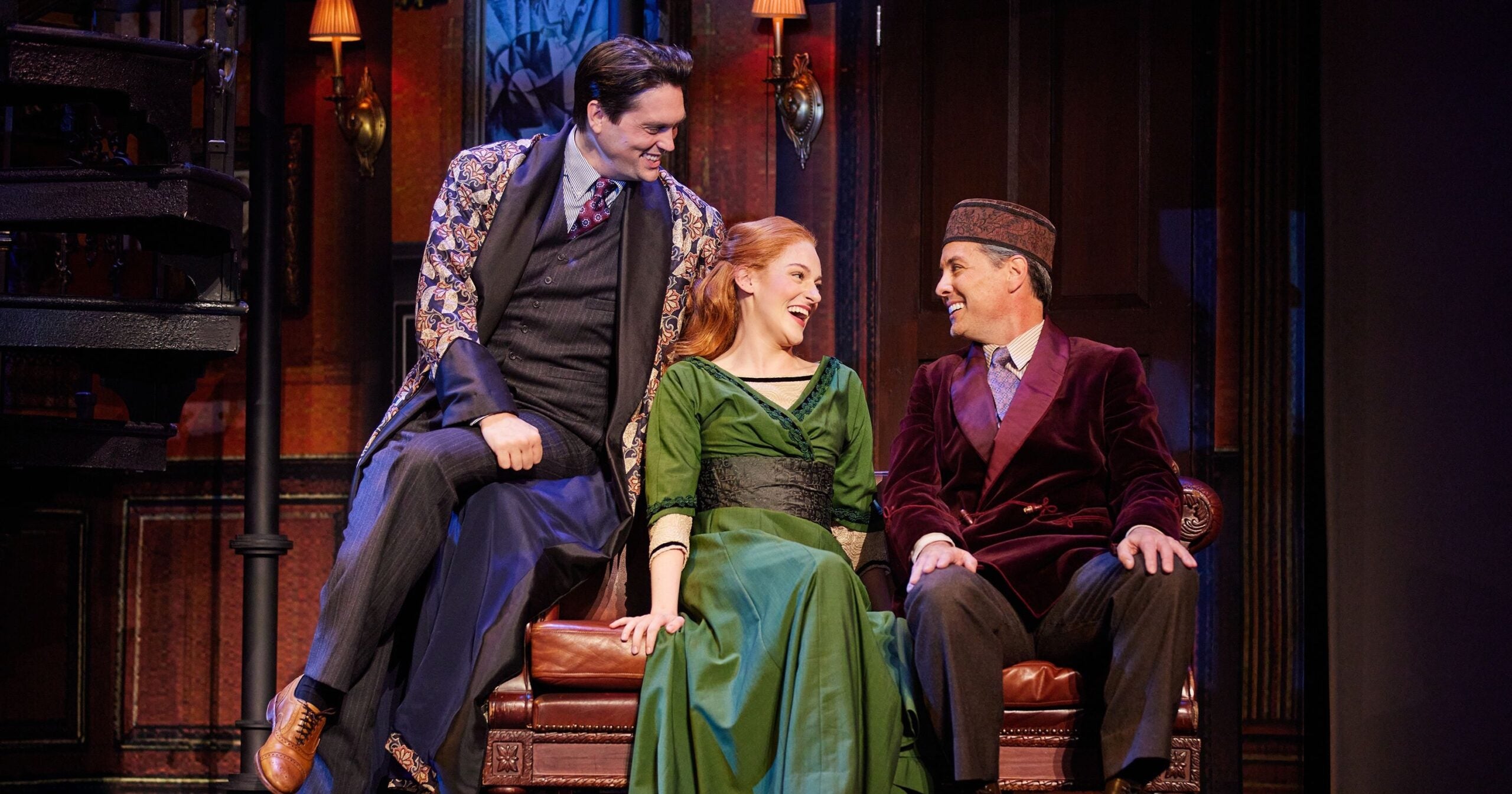 The enchanting tale of flower seller Eliza Doolittle's transformation into an aristocrat, with the help of professor Henry Higgins, leads us to ask who is really changed in the relationship. Based on the play "Pygmalion," the romance that unfolds is bound to charm. Listen to classic songs like "Wouldn't It Be Loverly" and "I Could Have Danced All Night" that you'll be whistling on the way out. April 18 through 30; Citizens Bank Opera House, 539 Washington St., Boston; Tickets starting at $40.
Tony Kushner's luminous and complex exploration of the AIDS crisis, the Reagan administration, and homosexuality in the 1980s comes to life in Central Square Theater's production of "Part 1: Millennium Approaches." The show grapples with social and political change, and addresses themes of change and loss. Directed with a "pared down approach," the play is a poignant look at human connection. April 20 through May 21; Central Square Theatre, 450 Massachusetts Ave., Cambridge; Tickets from $19-72
A contemporary Cherokee woman and her father take a six-week journey along the Trail of Tears, the path that 17,000 Cherokee took during their forced relocation. The narrative borrows from interviews, historical research, and artist DeLanna Studi's personal experiences. Through this one-woman show, Studi contemplates "one of the darkest corners of American history." April 26 through 30; Emerson Paramount Center, 559 Washington St., Boston; Tickets available late February
The timeless tale of star-crossed love unfolds at The Strand Theatre this spring, as two young lovers come together amidst a world of family feuding and violence. In what this show calls "the planet of Verona," social strife threatens to tear the pair apart. Commonwealth Shakespeare Company's production is directed with student viewers in mind, with some cuts to the text to make it more accessible. May 12 and 13; The Strand Theatre, 543 Columbia Rd., Boston; $15. Tickets available late February.
Andrew Lloyd Webber's hit musical "Evita" follows the former first lady of Argentina Eva Perón's meteoric rise and her transformation into an "adored and reviled" political figure and icon. This production of the rock opera evolves from a concert version that was performed at New York's City Center. Watch the titular character give a promise to the public in the song "Don't Cry for Me, Argentina." May 14 through July 16; American Repertory Theater, 64 Brattle St., Cambridge; Advanced Access tickets for subscribers available starting at $45 and for members starting March 9, tickets available to the general public starting March 16.
This new opera studies the legend of Nehanda, a powerful spirit that inhabits women, once called "a Zimbabwean Joan of Arc." With the pulse of a political rally and the energy of a ritual, "Nehanda" invites us to take a look at Zimbabwe's liberation struggle and anti-colonial resistance. The show subverts traditional forms, telling a tale with turntables, Ngoma drums, and field recording samples. May 17 through 21; Emerson Paramount Center, 559 Washington St., Boston; Tickets available starting in April
Need weekend plans?
The best events in the city, delivered to your inbox