Events
This event has passed. Check out other things to do instead.
30 things to do in Mass., one for every day in November
Fill your calendar with fun events during the month of November.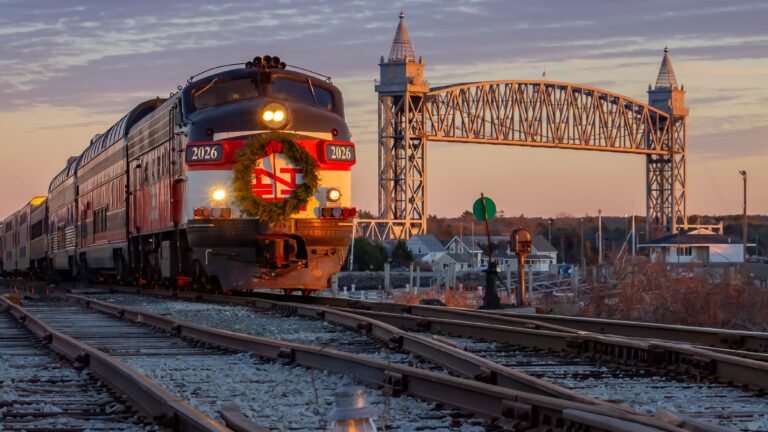 November brings many fun indoor and outdoor events across Massachusetts.
From concerts to hiking to Christmas tree lightings, fill up your calendar using our list of 30 things to do — one event for every day in November.
Nov. 1: Connect with the cows at Appleton Farms
Visitors can spend time with the farm's two Jersey dairy cows, Gray and Jasmine, and their calves Gigi and Joanie during the hourlong Cow Connection program at the historic and scenic farm owned by the Trustees of Reservations. (219 County Road, Ipswich)
Nov. 2: Smell the flowers at Fleurs de Villes: VOYAGE
This world-famous, free flower show makes its Boston debut at the Prudential Center from Nov. 2-6. Guests can experience stunning fresh floral mannequins celebrating global destinations, all created by Boston florists. (800 Boylston St., Boston)
Nov. 3: Catch a concert during Free Fridays at Trinity Church
Enjoy a 30-minute concert by British organist and conductor Edward Hewes, widely regarded for his organist improvisations. Performances featuring various artists take place every Friday this month at 12:15 p.m. There's no admission fee but a $10 donation is requested. (206 Clarendon St., Boston)
Nov. 4: Watch the Boston Veterans Parade
Attend what the city calls "a new and exciting parade designed to honor the service and sacrifice of veterans and their families, as well as a thank you to all who continue to serve." It begins at the Boston Public Library on Boylston Street, continues to the corner of Park and Tremont streets, and ends at 1 City Hall Plaza.
Nov. 5: Kick off the ski season at the Snowbound Expo
Ski season is here, and the Snowbound Expo, taking place Nov. 3-5 at the Boston Convention & Exhibition Center, features the latest gear, technology, apparel, inspirational speakers, and more. (415 Summer St., Boston)
Nov. 6: Sing and drum at the Lichtenstein Center for the Arts
Join a West African and Caribbean drum and song class at the Lichtenstein Center for the Arts with Aimee Gelinas. This class takes place every Monday, and registration is required. (28 Renne Ave., Pittsfield)
Nov. 7: Grab a slice of pizza at Ciao! Pizza & Pasta
This Chelsea restaurant, named among the top 50 restaurants in and around Boston in 2023 by Yelp, serves wood-fired pizza, handcrafted pasta, and homemade cannoli. (59 Williams St., Chelsea)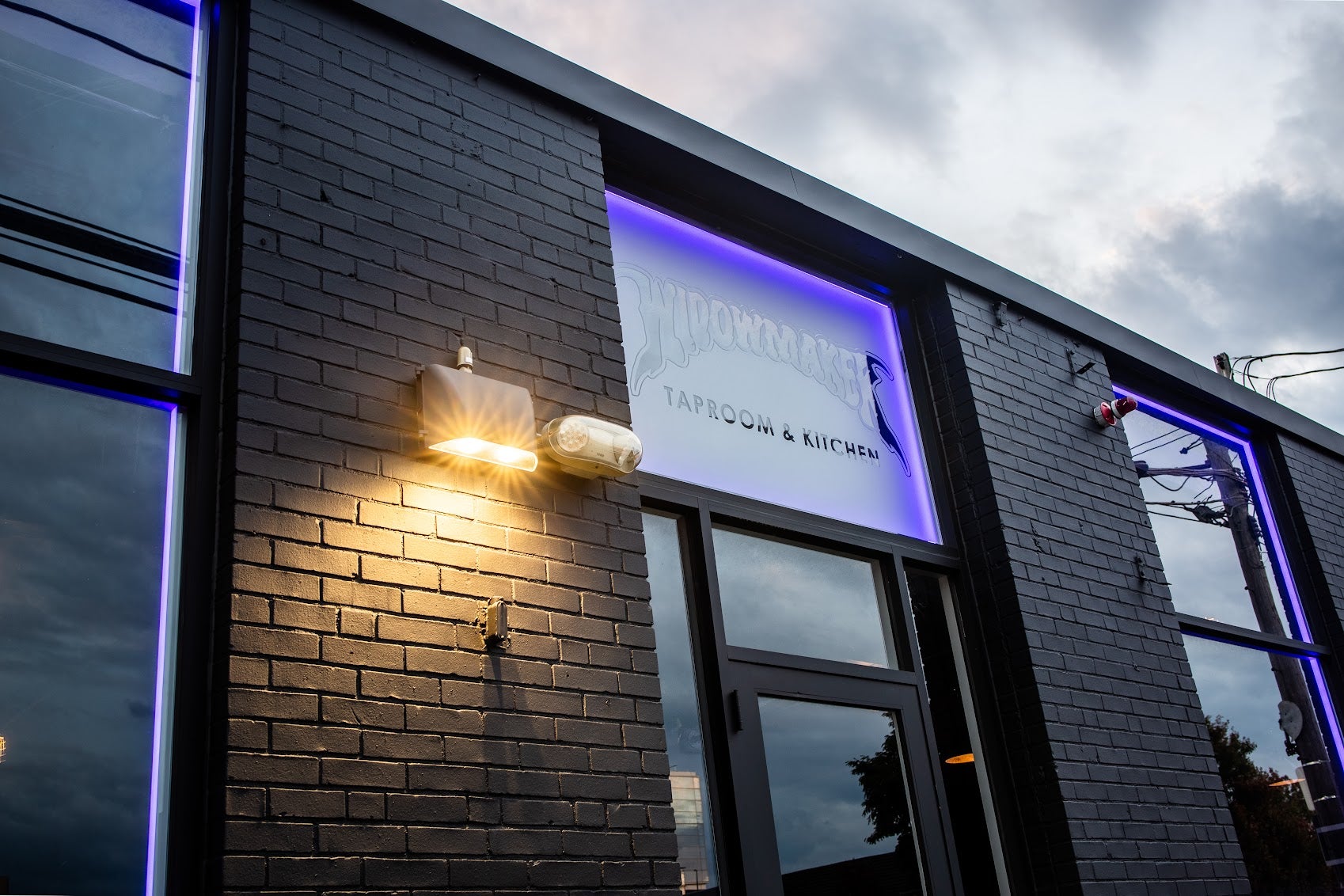 Nov. 8: Settle in for a family story time
Visit the Collins Branch of the Cambridge Public Library for Evening Family Story Time, a half hour of stories, songs, and rhymes designed for the entire family. (64 Aberdeen Ave., Cambridge)
Nov. 9: Ask your burning questions about American Girl dolls
Fans of American Girl dolls can head to the Boston Public Library to meet Mary Mahoney and Allison Horrocks from the podcast "Dolls of Our Lives" for a discussion and book signing called "Dolls of Our Lives: Why We Can't Quit American Girl." (700 Boylston St., Boston)
Nov. 10: Go for a Veterans Day hike
Hike 1.5 miles through the rare habitats at Long Point Wildlife Refuge, exploring sandplain grasslands, barrier beaches, and pine barren forests. Participants will meet at the winter entrance to Long Point Wildlife Refuge. (Edgartown-West Tisbury Road, West Tisbury)
Nov. 11: Enjoy a bird walk at World's End
Bird lovers will spend two hours walking World's End trails such as "Bird Alley" and "The Valley" while looking for resident and migrant birds. Guests will be led by Sally Avery, who has been actively birding lands in Massachusetts for over 25 years. (Martin's Lane, Hingham)
Nov. 12: Take a dance class during the Wandering Dance Festival
This new festival brings a week of dance classes and workshops throughout Pittsfield between Nov. 12-17 and a final performance at the Colonial Theatre on Nov. 18. Guests can take classes in hip hop, swing, rhumba, and more. (Various locations)
Nov. 13: View the John Singer Sargent exhibit at the MFA
The Museum of Fine Arts Boston exhibit "Fashioned by Sargent" features about 50 John Singer Sargent paintings along with period clothing worn by his subjects. Sargent (1856-1925) was one of the most successful American portrait painters of his era. The exhibit opened in October and runs through Jan. 15, 2024. (465 Huntington Ave., Boston)
Nov. 14: Have a beer at the new Widowmaker Taproom & Kitchen
The Brighton brewery, which opened in October, resembles a "gothic ski lodge," founder Ryan Lavery told Boston.com, and serves beers such as Widowmaker's famous Blue Comet. (190 North Beacon St., Brighton)
Nov. 15: Hike the largest salt marsh in New England
The panoramic views are incredible at Professor Chandler's Long Walk at Rough Meadows Wildlife Sanctuary, according to Carole McCauley, regional director of Mass Audubon North Shore. "At this time of year, in particular, it's just absolutely stunning with greens, and golds, and reds," she told Boston.com. (Patmos Road, Rowley)
Nov. 16: Peruse art for free at the ICA
It doesn't cost a thing to check out The Institute of Contemporary Art on Thursday nights when admission is free from 5-9 p.m. A new exhibit by Barbara Kruger, which opened Nov. 3, "uses textual statements and images taken from mass media to create memorable artworks that investigate ideas of power, identity, consumerism, and gender," according to the ICA. (25 Harbor Shore Drive, Boston)
Nov. 17: Join a massive Thanksgiving celebration in Plymouth
The three-day annual America's Hometown Thanksgiving Celebration in Plymouth, America's hometown, begins today and runs through Nov. 19. Watch the historically accurate chronological parade on Nov. 18. Check out a historic village, children's activities, a concert series, and more. (Various locations)
Nov. 18: Watch a live performance from The Met
The Metropolitan Opera is on the big screen thanks to Showcase Cinema's "The Met: Live in HD." On this day at theaters across Massachusetts, watch "X: The Life and Times of Malcolm X." An encore of this performance will take place Nov. 29. (Various locations)
Nov. 19: Satisfy your appetite at an acoustic brunch
Enjoy eggs Benedict, chicken and waffles, signature crafted drinks, and more during an acoustic performance by singer/songwriter Karen Grenier at Premiere on Broadway. (517 Broadway, Somerville)
Nov. 20: Check out the Festival of Wreaths
The Nantucket Historical Society is kicking off the holiday season at the Whaling Museum with a Festival of Wreaths, taking place Nov. 20-25. The event features wreaths made by islanders, local businesses, schools, and more. Bid on your favorite in an online auction to benefit the NHA's outreach efforts. (13 Broad St., Nantucket)
Nov. 21: Build and play at Lego Discovery Center Boston
Lego Discovery Center Boston, which reopened in April after a $12 million renovation, offers 12 zones of play that include a Duplo Park, 4D theater, Kingdom Quest ride, and more. Don't miss Mini World, full of local landmarks made out of Legos. (598 Assembly Row, Somerville)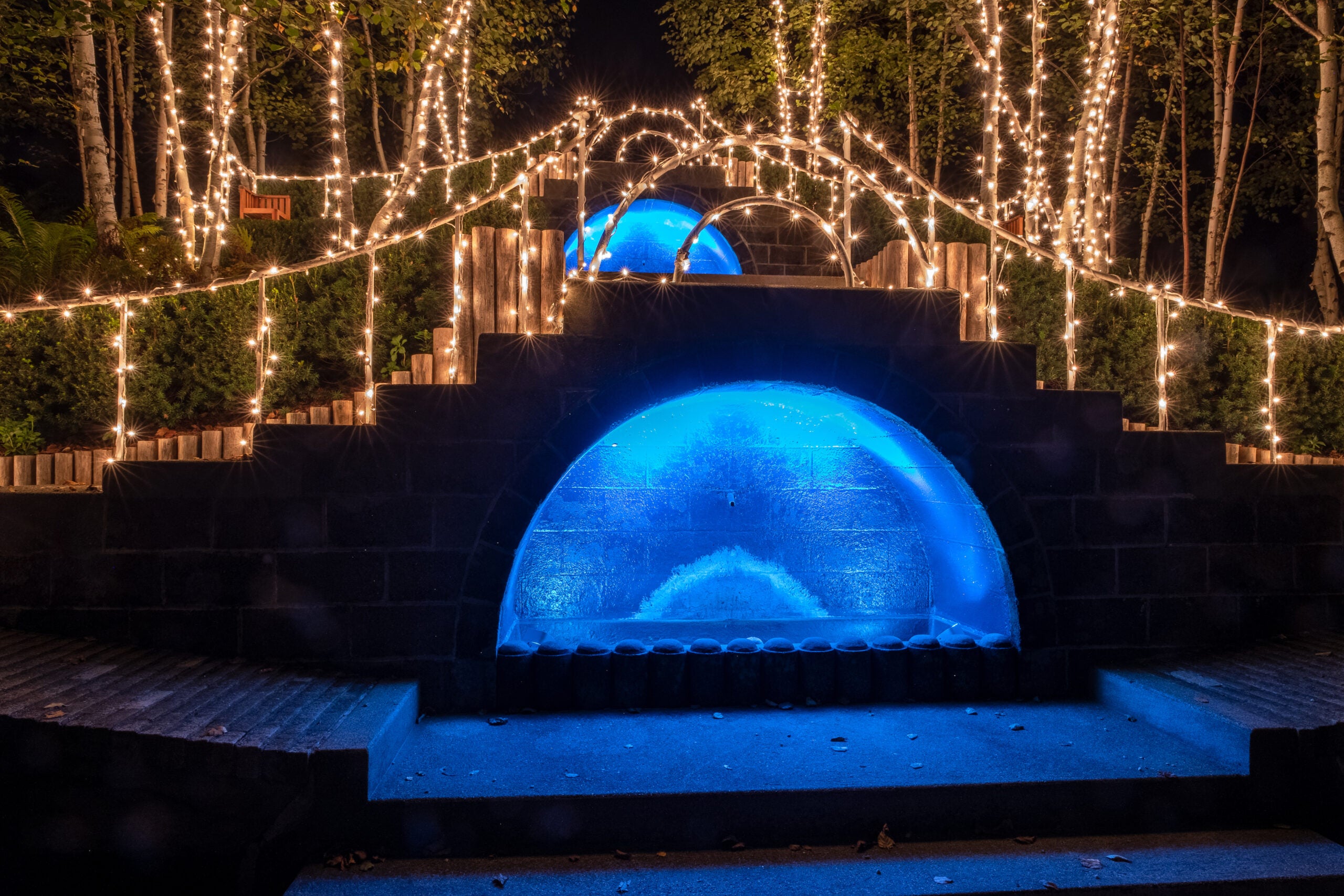 Nov. 22: Tour the city with Boston Duck Tours
Boston's amphibious vehicles take visitors through the city and past historic landmarks before driving right into the Charles River. (Departure locations: Museum of Science, Prudential Center, and New England Aquarium)
Nov. 23: Plan an off-season trip to Cape Cod
As you kick back and digest your Thanksgiving meal, begin planning your next off-season trip to Cape Cod, recently named among10 popular U.S. destinations that are even better in the shoulder season by Travel + Leisure.
Nov. 24: Attend Winterlights
The annual holiday light display at Trustees properties in North Andover, Canton, and Stockbridge begins today and runs through Jan. 6. The event brings thousands of twinkling lights to the grounds of Naumkeag in Stockbridge, the Stevens-Coolidge House & Gardens in North Andover, and the Eleanor Cabot Bradley Estate in Canton. (Various locations)
Nov. 25: See the Lighting of the Lobster Pot Tree
This Provincetown tradition that rings in the holiday season in P-town began in 2004 by artist Julian Popko and is a nod to the local lobstermen. The "tree" in Lopes Square is comprised entirely of lobster traps. (Commercial and Standish Street, Provincetown)
Nov. 26: Ride the Polar Express
Take the family on a 90-minute journey to "The North Pole" with the Cape Cod Central Railroad, taking place on Fridays, Saturdays, and Sundays through Christmas. Enjoy hot chocolate, a reading of the book, and a visit from Santa and his elves. (70 Main Street, Buzzards Bay)
Nov. 27: Eat at the city's new French brasserie in the Fenway
Chef Douglass Williams opened DW French in October, bringing the City of Lights to Boston. The menu includes French onion soup, steak frites, crème brûlée, and more. (1391 Boylston St., Boston)
Nov. 28: Explore Eataly
Satisfy your hunger at Eataly, a 45,000-square-foot Italian marketplace inside the Prudential Center that offers food counters, plus a market, bakery, butcher, wine shop, cheese shop, and more. Eataly also has several restaurants. (800 Boylston St., Boston)
Nov. 29: Take the kids to the Boston Children's Museum
With a morning STEAM program for infants and toddlers, and activities such as weaving and laser cut string art taking place all day, there's plenty going on at the city's museum for kids. (308 Congress St., Boston)
Nov. 30: Stare in awe at the Boston Common Christmas tree lighting
Attend the city of Boston's official tree lighting when this year's tree, donated from Nova Scotia, is lit along with 80 other trees throughout Boston Common and the Public Garden. The tree marks 104 years of friendship between Nova Scotia and Boston. (Boston Common)
Need weekend plans?
The best events in the city, delivered to your inbox