Events
This event has passed. Check out other things to do instead.
Bentley football begins its league slate with a big test
Under the Friday night lights, the Falcons welcome the New Haven squad that dealt them both of their losses last season.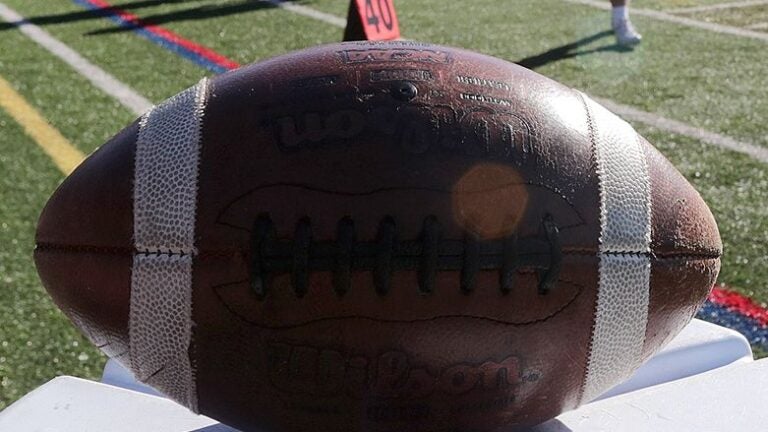 The Bentley football team returned to the NCAA Tournament last fall, earning its first chance to compete for the Div. II national title since 2004. En route, it also came within a game of claiming the Northeast 10 championship.
In both cases, however, the same team interfered with the ultimate ambitions of the Falcons. Bentley finished the season 9-2, with both losses coming at the hands of New Haven — which scored a 31-14 regular-season triumph to take the league crown, then affirmed their might with a 38-13 postseason win a couple weeks later.
Bentley has undergone significant changes in its program since then, but the recent results between the sides should leave the Falcons feeling no shortage of motivation — and makes their Sept. 23 rematch against the Chargers one to circle on the local sports calendar.
The contest actually marks the start of Bentley's conference schedule after three non-league games, although history suggests it could carry ramifications over the months that follow. The Bentley-New Haven contest has determined the Northeast 10 champ in each of the past two seasons, with the Falcons getting the better of the head-to-head matchup in 2019 (before the 2020 season was canceled due to COVID).
Bentley head coach Bill Kavanaugh stepped down in March, but in elevating his defensive coordinator, Alvin Reynolds, the Falcons are hopeful the program will continue on its upward trend. Soaring to No. 24 in the final national poll of 2021, the club won 14 of its last 16 games under Kavanaugh, including 13 in a row at one point.
A longtime NFL defensive assistant, Reynolds' mission is to try and take it to the next level as the program celebrates 50 years of football. A win over New Haven would surely seem to be a big step in that direction.
Tickets for the kid-friendly 6 p.m. game are just $5. Parking information is available through the Bentley Athletics website.
Need weekend plans?
The best events in the city, delivered to your inbox