Events
A pop-up bocce club is opening in the Seaport
Project Paulie Bocce Club will get the fun rolling starting May 13.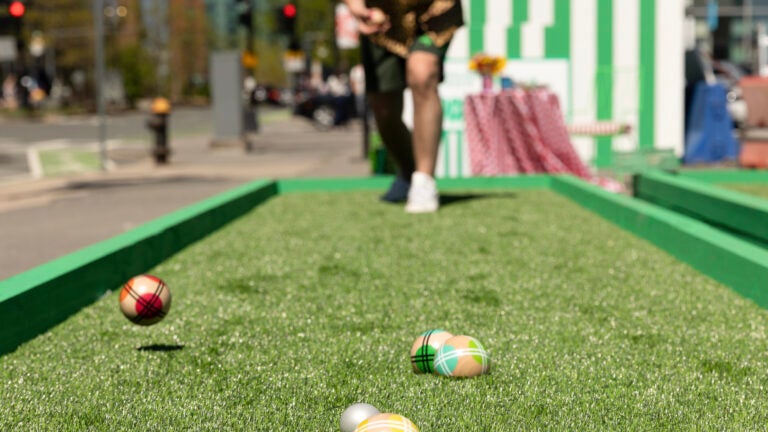 From an indoor mini-golf venue to a ping-pong bar, the Seaport knows how to have fun. Starting this weekend, the neighborhood will be adding a pop-up bocce club to its stable of games.
The Project Paulie Bocce Club will be open for reservations and walk-up games starting Saturday. Located at 88 Seaport Blvd., the bocce club will have three lanes open daily from 11 a.m. to 8 p.m. through August 13.
From Friday to Sunday, players can chow down on a variety of hot dogs from local food truck Buenas, best known for their empanadas. Along with a rotating list of specialty hot dogs, veggie dogs, and traditional frankfurters, the menu will also feature emPAWnadas, empanadas specifically designed for dogs.
The bocce club is run by Project Paulie, an organization that initially launched during the pandemic to support unemployed food industry workers and has since its expanded its focus to other community-focused and charitable endeavors.
Renting a court costs $40 an hour for up to four people, with a portion of that rental fee going to Project Bread, a local non-profit that helps ensure people of all ages have access to reliable sources of healthy food. Advance reservations can be made via the Seaport development's website.
Need weekend plans?
The best events in the city, delivered to your inbox