Events
This event has passed. Check out other things to do instead.
How to participate in the Santa Speedo Run
Speedo not required.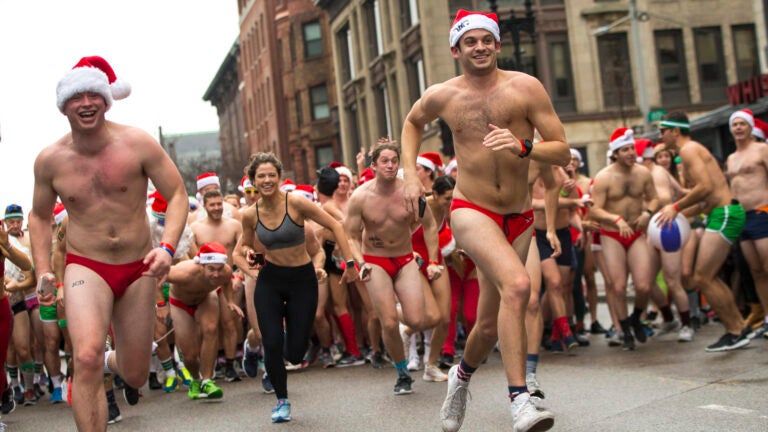 Who says Santa needs a big red coat and black boots to deliver the Christmas spirit? For Bostonians, nothing starts the season better than a scantily clad St. Nick braving the elements for the annual Santa Speedo Run.
What began in 2000 as five guys spreading holiday cheer in Santa hats, beards, and Speedos, has grown to more than 700 men and women running to raise nearly $2 million for local children's nonprofits. There are three ways to participate – organize and fundraise for your own run; join and fundraise for a run already in place; or just simply make a donation, don your very own tiny red swimsuit (although some runners have traded those for wacky holiday costumes or matching zip-ups and joggers), and run roughly one mile somewhere in the Greater Boston area between December 4 through 12.
This year's oh-Santa-baby moment benefits Boston's Play Ball! Foundation, which helps increase sports opportunities for middle school students in under resourced communities in Massachusetts.
Need weekend plans?
The best events in the city, delivered to your inbox