Events
This event has passed. Check out other things to do instead.
MLK Day game could be a chance to take the kids to see the Celtics
Ten days before tip-off, balcony seats for the matinee contest were being sold for below face value.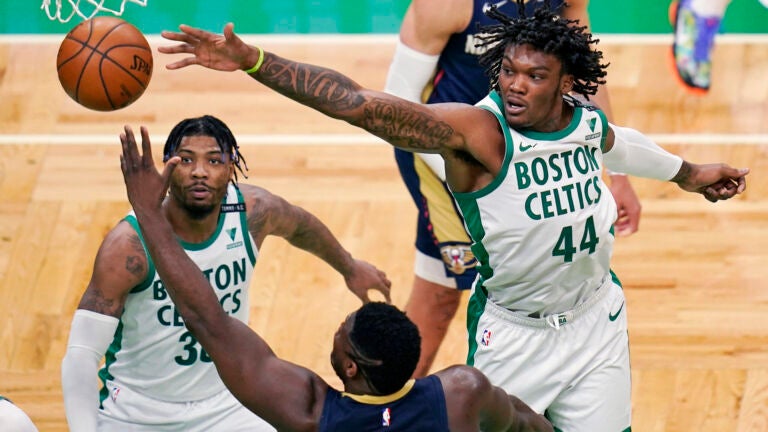 The Celtics' struggles – plus the prolonged absence of Pelicans' star Zion Williamson – could create a golden opportunity for those who've been looking for an affordable chance to bring a young fan to see the Green.
A week and a half ahead of the game, the secondary market (including the team-verified Ticketmaster site) was showing hundreds of balcony seats priced at around $20 apiece, which is roughly half of the face value cost in those same sections. By comparison, the least-expensive tickets for the Celtics' night game against the Bulls a couple days earlier were at the same check going for roughly three times as much.
That's partially a reflection on the fact the Pelicans are one of the worst teams in pro basketball, essentially losing twice as often as they've won over the first half of the season. The game is also less of a local draw because the dynamic Williamson still hasn't returned from foot surgery.
But, for some, the kid-friendly tip-off time could make the ticket more appealing than those for similarly discounted January games against the Hornets and Pacers. On top of that, New Orleans' visit to TD Garden is part of the NBA's annual celebration of Dr. Martin Luther King Jr., with Celtics-Pelicans one of 12 NBA games slated for the holiday honoring the Boston University graduate.
Need weekend plans?
The best events in the city, delivered to your inbox