Events
6 must-visit film festivals happening this spring and summer in Boston
Watch a movie that features a paranormal world, or attend a discussion with the creative forces behind a film.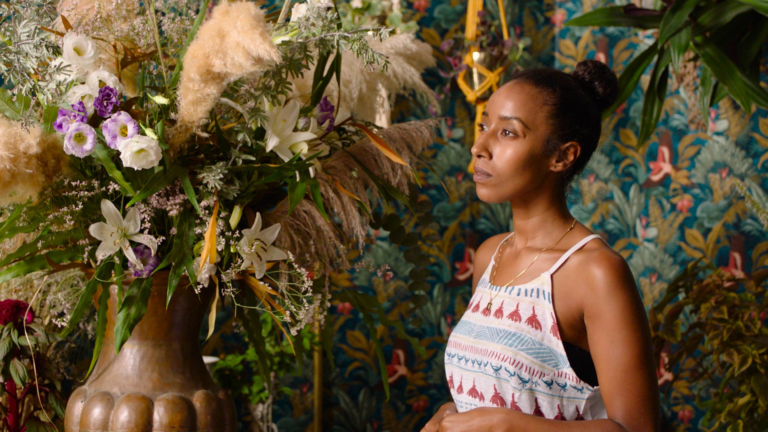 The last time you watched a great film, you probably noticed the powerful acting, provocative writing, and poignant direction, coming together to tell a story. This spring and summer, you can discover a new and impactful film by visiting one of Boston's celebrated film festivals.
We've put together a guide to six upcoming film festivals taking place in the city that you might be interested in exploring. While you're attending, you can tune into a screening, attend a workshop, or listen to artists speak on a panel.
At the Boston Israeli Film Festival, you'll be able to attend both virtual and in-person screenings, conversations with special guests, and pre-recorded Q&As. Watch movies like "Valeria is Getting Married," the tale of a woman experiencing doubts about an arranged marriage, and "America," about a former champion swimmer from Israel in a love triangle. In person, March 19-23, virtual, March 26-29; in person screenings held at the Museum of Fine Arts, the West Newton Cinema, and the Coolidge Corner Theater; tickets are $15, or purchase a festival pass for $118.
A cutting-edge festival, this event seeks to honor "unconventional stories, idiosyncratic voices, fever dreams, nightmarish visions, and all matter of cinematic forms." Watch "The Unheard," a story about a young woman experiencing auditory hallucinations, or "Rebel," which paints a picture of a family torn apart over a Muslim boy's future. March 22-26; the Brattle Theatre; general tickets are $15, $13 for students, seniors, and Brattle members, badges are $150.
Founded in 1984, the Wicked Queer Film Festival is the 4th longest running LGBTQ+ film festival in North America. By uplifting previously unheard voices, the arts event aims to build community and celebrate queer storytelling. Catch feature films like "The Good Manners," documentaries like "1946: The Mistranslation that Shifted a Culture," and shorts, such as "Queer Middle East and North Africa." March 31-April 9, virtual encore April 10-30; screenings at the Brattle Theatre, Emerson College's Bright Family Screening Room at the Paramount Center, the ICA, the Museum of Fine Arts, and partner screenings will happen at Boston University, the French Library, and as part of the Bright Lights Cinema Series at Emerson; tickets will be available starting March 24.
A film festival that draws both local artists and creators from around the world, the Boston International Film Festival showcases feature length films, documentaries, shorts, and student works. Watch screenings of "Private," directed in the style of film noir, or "Perception," a movie about a seemingly perfect family with a secret. April 13-18, screenings take place at the AMC Boston Common, individual sessions are $15, all screening passes are $125, and all access VIP passes are $250.
This spring marks the Independent Film Festival Boston's 20th year. Films come from around the world, and there will be panels and post-screen parties, the latter of which will mostly be held at the Somerville Theatre's Crystal Ballroom. Watch films such as "Still: A Michael J. Fox Movie" and "Confessions of a Good Samaritan." April 26-May 3; screenings at the Somerville Theatre, the Brattle Theatre, and the Coolidge Corner Theatre; tickets for most screenings start at $15.
The largest festival in New England that celebrates people of color, the Roxbury International Film Festival will screen a variety of different films, taking place virtually and in person. This year marks the event's 25th anniversary, upholding a tradition of "being fiercely independent" and "amplifying underrepresented voices," according to a press release. Monthly programming in advance of the festival started in February, and attendees can also look forward to workshops and panels. In-person screenings from June 20-28, and the virtual program will be from June 28-July 1; screenings will be at the Museum of Fine Arts, Northeastern University, and Hibernian Hall, and there will be events around Nubian Square; tickets will be from $10-15, in-person festival passes will be $175, and virtual passes will be $60.
Need weekend plans?
The best events in the city, delivered to your inbox