Events
This event has passed. Check out other things to do instead.
Northeastern women's hockey to pay homage to 'The Office'
One of the nation's best college hockey teams will celebrate one of this century's best television shows.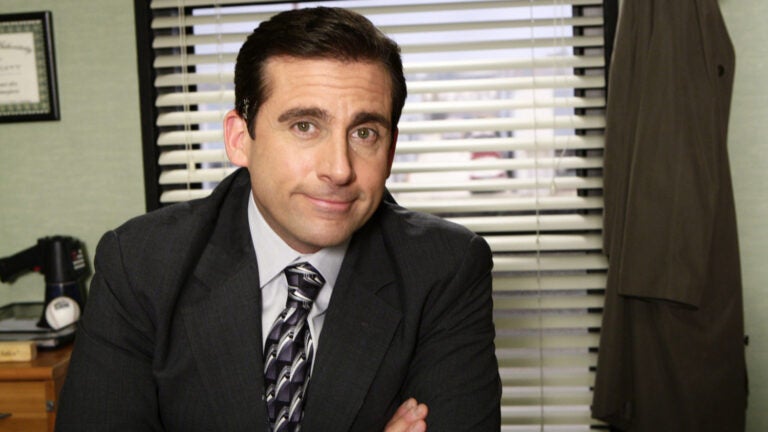 The game of hockey was always good for a laugh on "The Office," whether it was the action movie Michael's wrote (and made) about stopping Jim's evil character from sabotaging the NHL All-Star game. Or Michael checking Toby into the boards as the gang skated around the home of the Scranton-Wilkes Barre Penguins for the boss's birthday party. Or, the most memorable, Michael co-opting a quote from The Great One himself.
In February, the Northeastern women's hockey team is hoping the show will bring a few laughs to Matthews Arena, too. At their home game against Maine, the Huskies will celebrate "The Office Night," with a series of video-centric presentations planned around the action on the ice. Those include:
Funny clips from the show whenever a goal is scored
Dundie Awards given out as prizes for fans that participate in in-game contests
A funny in-game videoboard activation that is inspired from the show
A World's Best Boss social promotion with head coach Dave Flint
It should be a good time — and a good product, given that Northeastern has been among the best clubs in women's college hockey this season, and Maine has proven itself capable of being a pest to some of Hockey East's top talent.
Tickets are not currently being sold online, as Northeastern has temporarily paused fan admission to sporting events because of COVID precautions. However, there is hope that the policy could change before this game arrives on the calendar.
Need weekend plans?
The best events in the city, delivered to your inbox