Festivals & Expos
This event has passed. Check out other things to do instead.
10 free things to do in Boston in August
These outdoor concerts, workouts, and movies don't cost a thing.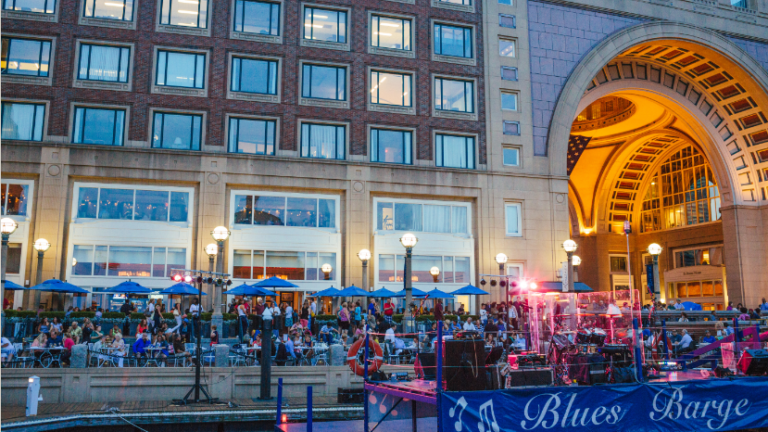 With summer in full swing and fall around the corner, you don't have to spend a fortune to enjoy all the city has to offer. From cultural celebrations to summer cinema, live music to feasts, there are plenty of activities to experience all without shelling out a dime. Here are 10 things to do in Boston for free this August.
Celebrating 24 years of waterfront music, the Boston Harbor Hotel hosts its popular Summer in the City series every Tuesday through Friday evening through August 25 from 6 to 10 p.m. Live bands play harborside on a floating barge stage, and the musical performances range in genres, from jazz to country to R&B. (70 Rowes Wharf, Boston)
The Boston Public Library's Concerts in the Courtyard Series continues through August with a wide array of concerts performed by local and Berklee College of Music musicians performing in the courtyard of the Central Library in Copley Square (the inclement weather location is Rabb Hall). The one-hour concerts are held at 12:30 p.m. on Fridays and 6 p.m. on Wednesdays. You'll find the full schedule, which begins Aug. 2 and runs through Aug. 30, here. (700 Boylston St., Boston)
Crowds flock to the Hatch Shell for The Boston Landmarks Orchestra's weekly free summer concerts and its mix of classical, traditional, modern, and contemporary music. The two-hour concerts begin at 7 p.m., and the final month's schedule includes the Aug. 2 performance of "American Virtuosos: An American in Paris and Dvořák Cello Concerto," "Mozart & More" on Aug. 12, and Aug. 23 hosting the annual "Dance Night," featuring Beethoven's Symphony No. 7 and Tchaikovsky's "The Sleeping Beauty," along with performances from Jean Appolon Expressions, Sayat Nova Dance Company, and Chyrstyn Mariah Fentroy, principal dancer with the Boston Ballet. (Hatch Memorial Shell, 47 David G. Mugar Way, Boston).
During more than a dozen summer weekends, various Italian societies honor the patron saints of ancestor towns with masses, processions, food and music in Boston's historic North End. The streets are adorned with lights, the air is rich with the smell of sausages, and traditional song has every toe tapping. For a true experience, visit during the largest feasts, St. Agrippina di Mineo (Aug. 3-6), the Fisherman's (Aug. 17-20) and the 104th annual St. Anthony (Aug. 24-27). (various streets in the North End, Boston)
From the Prudential Center to Christopher Columbus Park, Greenway's Wharf District Park to Chinatown, there are plenty of free flicks this summer throughout Boston. Check the individual locations for times and movie titles, or look here for our breakdown of the best in outdoor movies this summer that don't cost a penny. (various locations around Boston)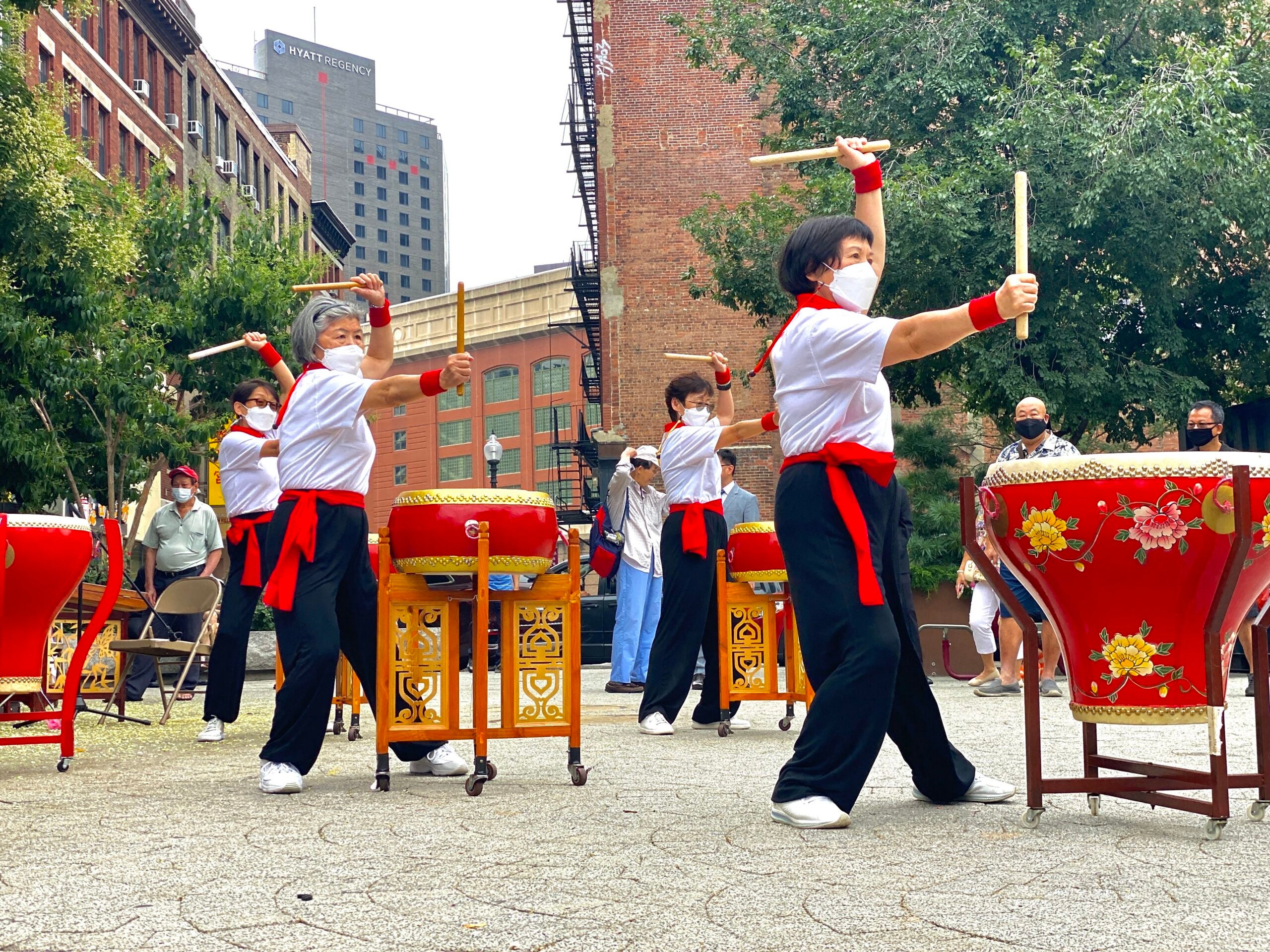 The Chinese Consolidated Benevolent Association of New England brings back the August Moon Festival (aka the Harvest Festival) on Aug. 13 from 10 a.m. to 5 p.m. Known as one of the greatest Chinese Festivals, second only to the Chinese New Year, the celebration is a festival of joy and health and pays homage to the arrival of autumn's prosperous harvest. The full-day event will host Asian folk dance, lion dances, and Chinese opera, along with vendor tables with food, gifts, and souvenirs. (various streets around Chinatown)
Stretch and unwind on The Greenway at free fitness classes throughout the park as part of the Fitness on the Greenway program. The month's free offerings include one-time events, such as BronCore Bootcamp on Aug. 13 from 10:30 to 11:30 a.m. and Gentle Flow Yoga with Elenora on Aug. 26 from 10:30 to 11:30 a.m. (both on High St.), as well as other programming including a Labyrinth Wellness Walk beginning in Armenian Heritage Park from 12:15 to 1:15 p.m. on August 1, 8, 15, 22, and 29. (various locations on the Greenway, Boston)
The Summer in the City concert series by The Berklee College of Music puts on roughly 400 free concerts every summer, from May through September. You'll hear classical, contemporary, folk, Latin, and jazz music, among other genres. For a list of scheduled concerts, check here. (various locations around Boston)
The SoWa Open Market is still going strong as one of the largest open-air farmer and artist markets in Boston. With over 100 regional and local vendors, plus food and beverage trucks, nestled among artist studios, galleries, and retail shops, this community becomes a vibrant gathering place every Sunday through Oct. 29, from 11 a.m. to 4 p.m. (500 Harrison Ave. and Thayer St., Boston)
In the heart of the waterfront district, Lawn on D is grassy outdoor space known for its giant glow-in-the-dark circular swings. Open through October, all ages are welcome to come play popular backyard games like giant Jenga, ping pong, cornhole, bocce, and more, while enjoying live music. New to 2023 are the pickleball courts, complete with Friday night tournaments that start at 6:30 p.m. (420 D St., Boston)
Need weekend plans?
The best events in the city, delivered to your inbox