Festivals & Expos
This event has passed. Check out other things to do instead.
30 things to do in Mass., one for every day in June
Fill your calendar with fun during the month of June.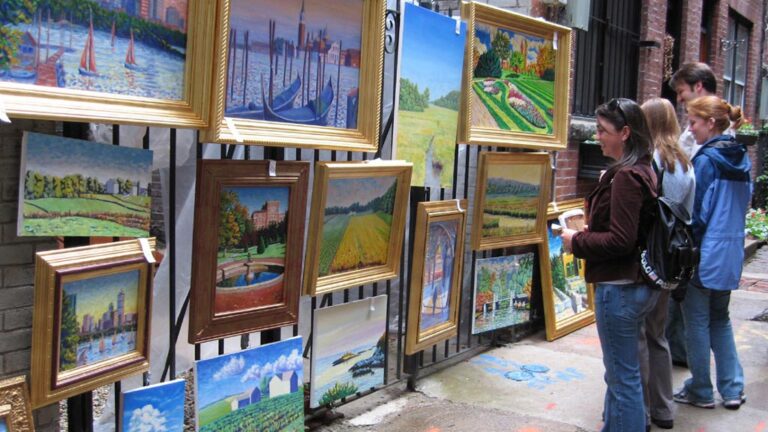 There is so much to do across Massachusetts in the month of June, from fitness classes to food festivals to Red Sox games at Fenway Park.
Fill up your calendar using our list of 30 things to do during the month of June — one event for every day of the month.
June 1: Attend the Berkshire International Film Festival
Head to the Mahaiwe Performing Arts Center to catch a film during the Berkshire International Film Festival, taking place June 1-4. (14 Castle St., Great Barrington)
June 2: Enjoy free admission at Discovery Museum
Visitors can snag free Friday admission between 4:30 and 8 p.m. at Discovery Museum in Acton, which has been welcoming visitors for free on the first Friday night of every month since October in celebration of its 40th anniversary. Advance reservations are required and can be made on the museum's website up to 10 days in advance. (177 Main St., Acton)
June 3: Tap your foot at Dorchfest
Dorchester's free annual music festival, Dorchfest, is a porchfest featuring more than 50 bands playing everything from rock to hip hop to jazz to folk and more. (Ashmont Adams neighborhood, Dorchester)
June 4: Stroll through Beacon Hill's annual Art Walk
Beacon Hill will host between 50 and 75 artists and musicians between noon and 6 p.m. during this annual event. The walk has two starting points: 135½ Charles St. and the corner of Cambridge Street and West Cedar Street. (Beacon Hill, Boston)
June 5: Enjoy a riverboat tour
Cruise around Essex Bay with the Trustees of Reservations aboard a pontoon boat during the Castle Neck Riverboat Tour, and view the not-often-seen backside of the Crane Wildlife Refuge while learning fun facts about the area from the captain. Meet at Castle Hill at the Crane Estate. (290 Argilla Road, Ipswich)
June 6: Check out a traveling exhibit by The Smithsonian
This is your last chance to catch the traveling exhibit, "Crossroads: Changes in Rural America," which explores how rural American communities have changed in the 20th century. The Smithsonian selected six Massachusetts communities to host the exhibit over the past nine months and its final stop at the Athol Public Library wraps up on June 23. (568 Main St., Athol)
June 7: Watch a free concert at the Boston Public Library
The library's "Concerts in the Courtyard" series, running through August, features a variety of artists on Wednesdays and Fridays in the library's iconic Italianesque courtyard at the Copley Square branch. The hour-long performance takes place on Wednesdays at 6 p.m. and on Fridays at 12:30 p.m. (700 Boylston St., Boston)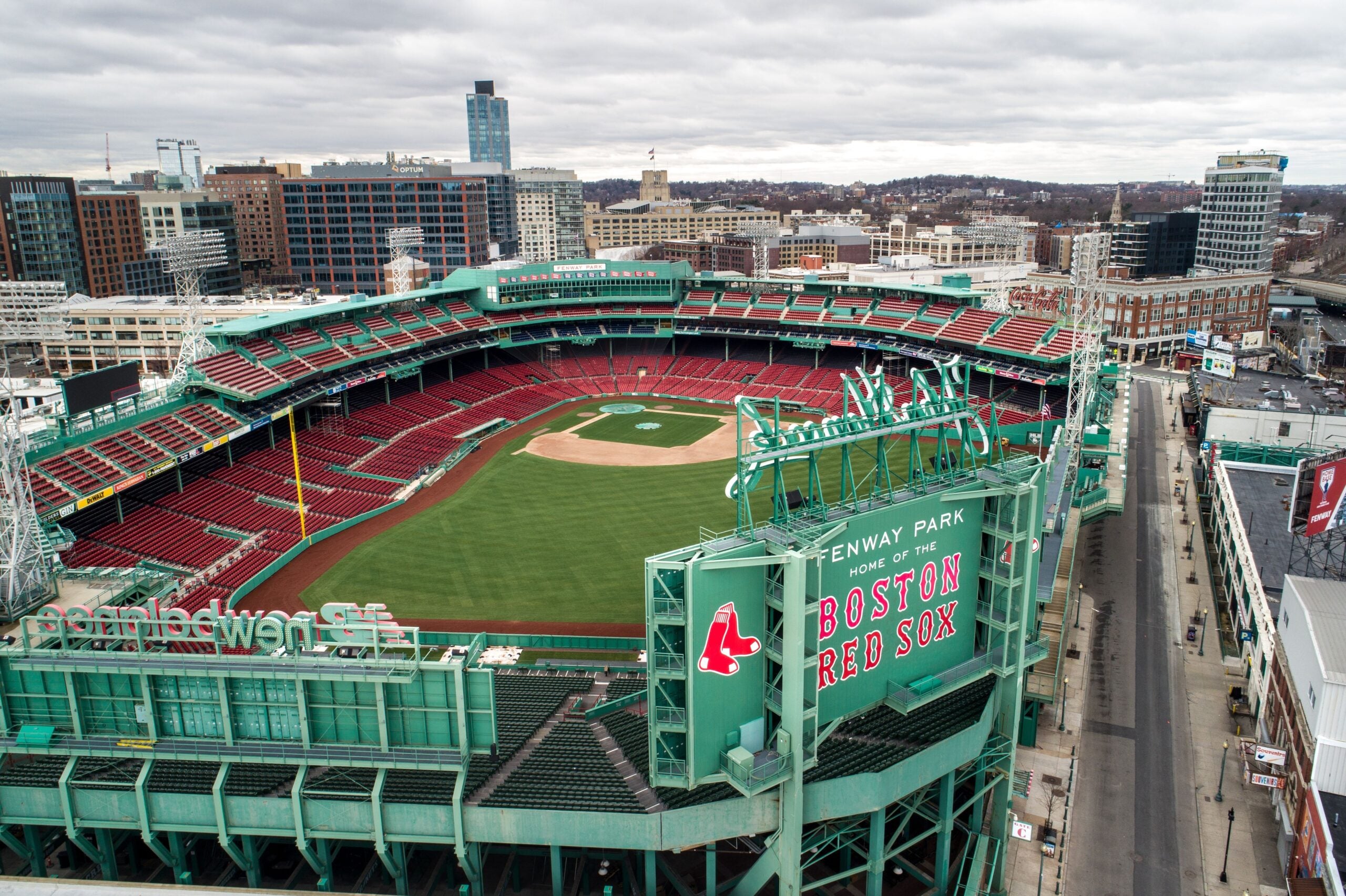 June 8: Watch Cirque du Soleil's 'Corteo'
Cirque du Soleil returns to Boston with "Corteo," a performance taking place June 8-11 at Agganis Arena about a clown who imagines his own funeral. (925 Commonwealth Ave., Boston)
June 9: Listen to live music during the 'Summer in the City' concert series
Boston Harbor Hotel hosts live music on the harbor Tuesday through Friday between June 8 and Aug. 25. Visitors can hear free, live jazz, soul, country, R&B, and more at the Harborwalk Terrace. (70 Rowes Wharf, Boston)
June 10: Satisfy your sweet tooth at the 54th Annual Strawberry Festival
Volunteers will be doling out strawberry shortcake with whipped cream on the picturesque Topsfield Town Common during the 54th Annual Strawberry Festival, which also includes live music, games, historic home tours, and more than 60 artisans. (1 South Common St., Topsfield)
June 11: Attend the Back Bay Block Party for Pride
Toast your friends in the beer garden and enjoy dancing, food trucks, and performances by Haus of Snap & Quam. The Pride event will happen rain or shine. (St. James Ave., Boston)
June 12: Catch a Red Sox game at Fenway Park
Root for the Red Sox at historic Fenway Park, America's oldest active Major League Baseball park and the home of the Boston Red Sox since 1912. The Red Sox play the Rockies at home June 12-14. (4 Jersey St., Boston)
June 13: Take a spin on the Greenway Carousel
Children — and adults — can ride a lobster, turtle, whale, harbor seal, and more on this one-of-a-kind carousel featuring creatures native to New England. (191 Atlantic Ave., Boston)
June 14: Watch a free movie under the stars
Grab a blanket and chair and settle in to watch the 1992 movie "A League of their Own," featuring Tom Hanks and Geena Davis. There will be a DJ and free popcorn, a cash bar, and food stations at Athlete's Park. (80 Guest St., Brighton)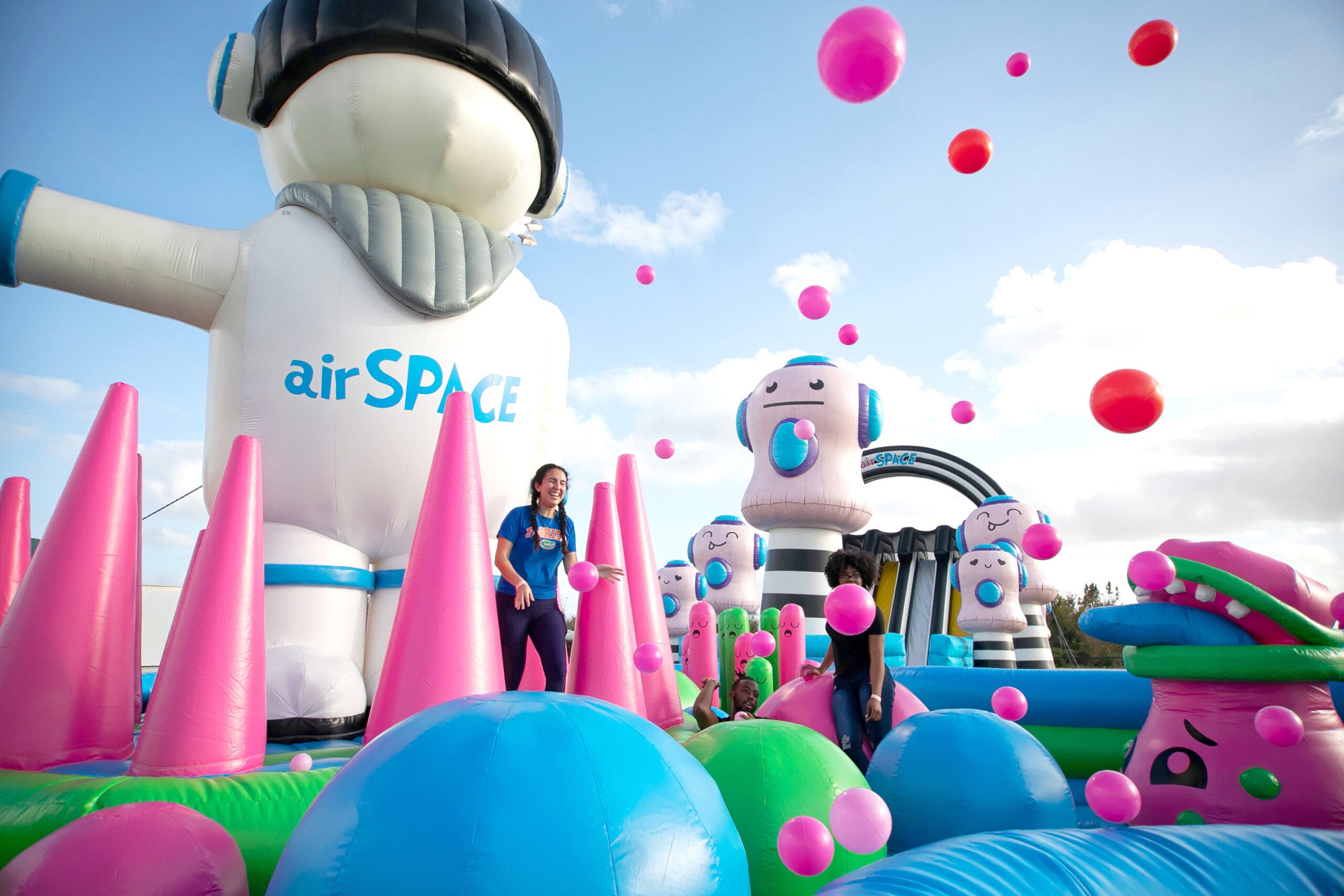 June 15: Hop on a ride at Six Flags New England
The 200-acre Six Flags New England, billed as "The Thrill Capital of New England," offers more than 100 rides, shows, and attractions as well as a waterpark named Hurricane Harbor. (1623 Main St., Agawam)
June 16: Check out the Re:SET concert series
Head over to The Stage at Suffolk Downs, a new seasonal outdoor music venue at the former racetrack in East Boston, to see a series of artists curated by each night's headliner. Performing on the first day of this three-day festival is Steve Lacy, Toro y Moi, James Blake, and Foushee. (The Stage at Suffolk Downs, Boston)
June 17: Jump in 'The World's Largest Bounce House'
Jump and play in a 16,000-square-foot bounce house, a customized sports arena, a 900+ foot long obstacle course, and more at the Topsfield Fairgrounds. The attraction is open June 17-18 and June 23-25. (207 Boston St. Topsfield)
June 18: Celebrate Juneteenth on Georges Island
Take the ferry to Georges Island for live music, history tours, story times, and an exploration of Black history in Boston. The program takes place June 17-18. (Georges Island and the Boston Harbor Islands Welcome Center).
June 19: Walk with alpacas on Martha's Vineyard
Island Alpaca Company invites guests to stroll with its alpacas on the farm. During the daily event, called "Alpaca Walk & Talk," visitors learn about the animals and where they come from. (1 Head of the Pond Road, Oak Bluffs, Martha's Vineyard)
June 20: Catch a baby-friendly matinee
New parents can watch a movie at the Capitol Theatre during this weekly baby-friendly matinee where the lights go up, the sound goes down, and babies are free to make noise. (204 Massachusetts Ave., Arlington)
June 21: Celebrate the 15th Annual Quahog Day
Tree House Brewing will host Cape Cod's 15th Annual Quahog Day, complete with waterfront views, food trucks, craft beverages, and live entertainment. Eric Fisher, WBZ's chief meteorologist, will emcee the event, and Doug the Quahog will make a prediction for summer 2023. (98 Town Neck Road, Sandwich)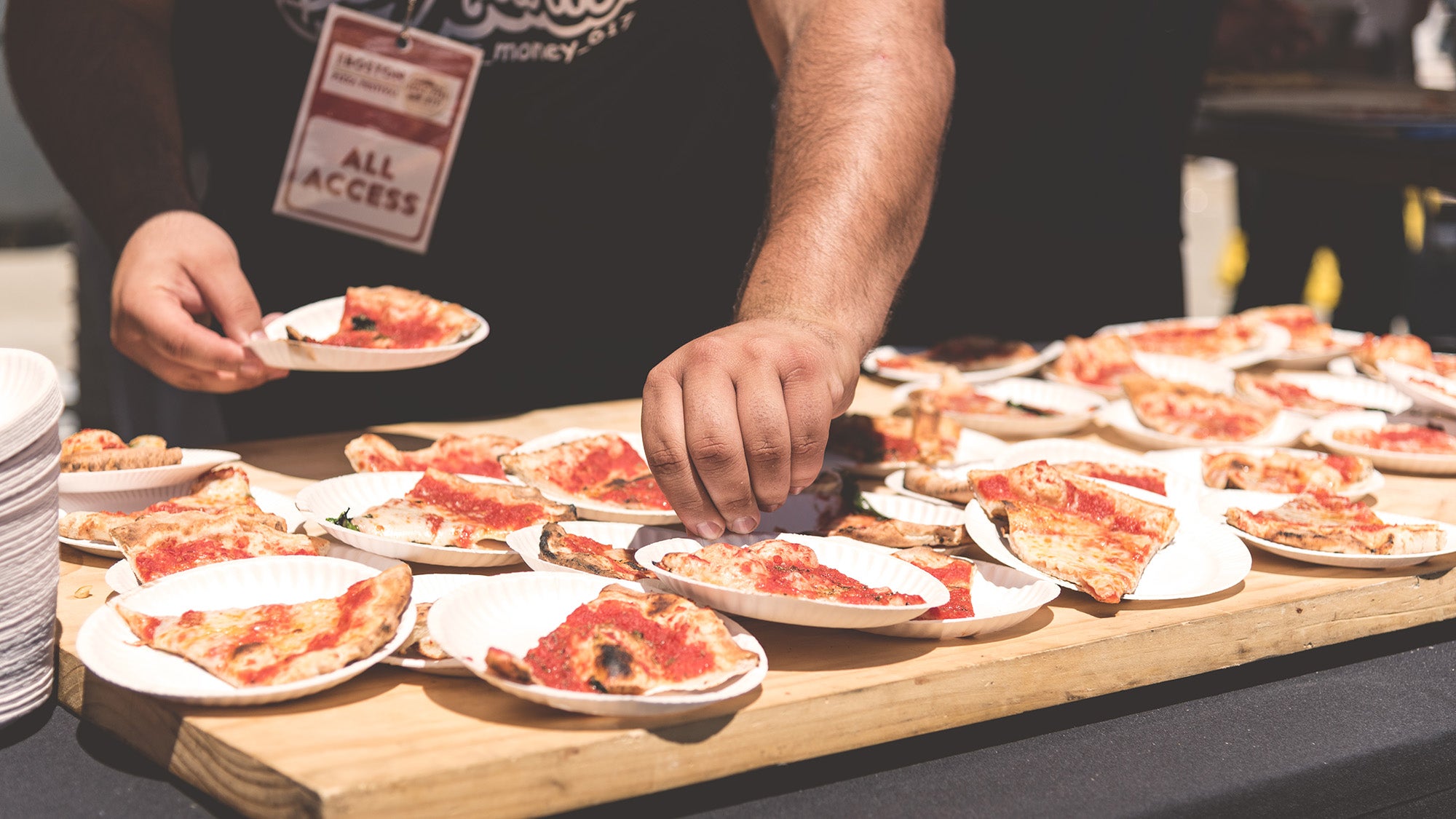 June 22: Play pickleball at Lawn on D
Head over to Lawn on D for live music, concessions, and pickleball. DJ Wordless will play tunes from 5 to 9 p.m. The pickleball is free, but reservations are required when the concessions and bar are open. (420 D St., Boston)
June 23: Attend a music festival
The Green River Festival is a three-day music festival at the Franklin County Fairgrounds featuring more than 25 acts, including Little Feat ft. Wood Brothers, St. Paul and the Broken Bones, Cory Wong, and more. (Franklin County Fairgrounds, Greenfield)
June 24: Enjoy soul music at the Boston Art & Music Soul Festival
The 4th annual Boston Art & Music Soul (BAMS) Festival is a free, two-day festival taking place June 23-24 with two stages of live music and activities for all ages. (Franklin Park Playstead Field, 1 Pierpont Road, Boston)
June 25: Grab a slice at the Boston Pizza Festival
Attention, pizza lovers: Head to Boston's City Hall Plaza for a slice (or two, or three) of local pizza during the Boston Pizza Festival. Entry is free, and slice tickets can be purchased at the festival or ahead of time on the event website. The festival takes place June 24-25. (1 City Hall Square, Boston)
June 26: Tour the city with Boston Duck Tours
Boston's amphibious vehicles take visitors through the city and past historic landmarks before driving into the Charles River. (Departure locations: Museum of Science, Prudential Center, and New England Aquarium)
June 27: Take a free family Zumba class in the park
Bring the family for a free workout in the park, courtesy of the Boston Parks Summer Fitness Series. This Zumba class for the whole family is open to all fitness levels. (Hunt Almont Playground, Boston)
June 28: Meet Elin Hilderbrand at a book signing on Nantucket
Local author Elin Hilderbrand's books are famously set on Nantucket, and the author will be signing copies of them at Mitchell's Book Corner. Hilderbrand, a New York Times best-selling author, moved to Nantucket in 1994. (54 Main St., Nantucket)
June 29: Shop the Medford Farmers Market
Buy local produce and goods directly from local farmers and producers.This market, established in 2007, is open on Thursdays from 3 to 7 p.m. through Oct. 12. (2501 Mystic Valley Parkway, Medford)
June 30: Join a DJ Beach Party in Salisbury
On Friday nights throughout the summer beachgoers are treated to live music on the Salisbury Beach stage. Guests hear everything from doo wop to Motown and special guest vocalists sometimes join the fun. (Salisbury Beach Center, Salisbury)
Need weekend plans?
The best events in the city, delivered to your inbox