Festivals & Expos
This event has passed. Check out other things to do instead.
30 things to do in Mass., one for every day in September
Fill your calendar with fun during the month of September.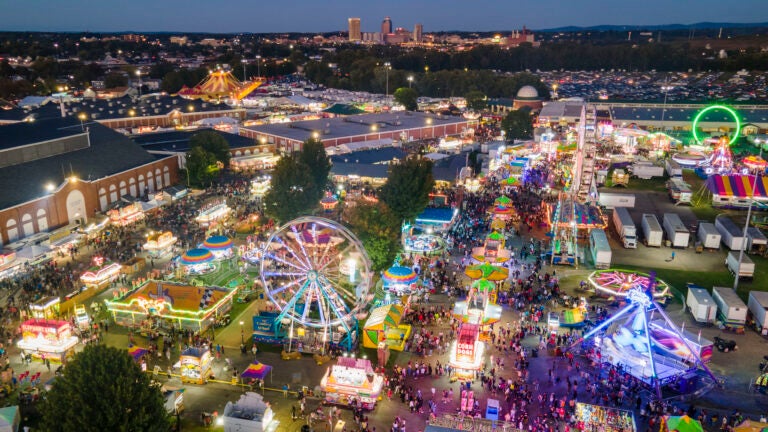 Massachusetts offers many fun events during the month of September, from apple picking to food festivals to agricultural fairs.
Fill up your calendar using our list of 30 things to do — one event for every day in September.
Sept. 1: Watch an outdoor movie on Boston Common
Settle in for a free showing of "The Super Mario Bros. Movie" under the stars during the final installment of Mayor's Movie Nights, part of the Boston Parks and Recreation Department's ParkARTS program. The movie begins at dusk. (38 Beacon St., Boston)
Sept. 2: Tango by moonlight
Join the Tango Society of Boston for its 27th annual Tango by Moonlight, a free outdoor event promoting the culture and art of the Argentine Tango. There will be a brief demonstration followed by a 15-20 minute lesson and then dancing. (600 Atlantic Ave., Boston)
Sept. 3: Enjoy hard cider and live music at Cider Hill Farm
Every Saturday and Sunday throughout September, Cider Hill Farm hosts live music at its Hard Cider Bar, and guests can buy farmhouse treats from a food truck. The play areas and barnyard are also open for exploring. (45 Fern Ave., Amesbury)
Sept. 4: Join a free fitness class on the Greenway
Join Tara Breznovitz on the Rowes Wharf Lawn for a free, high-intensity interval training (HIIT) class. This is part of the 2023 Greenway Fitness Season. (Atlantic Ave. and High Street, Boston)
Sept. 5: Enjoy live music on the Cape Cod National Seashore
Head to Salt Pond Visitor Center for a free outdoor concert featuring Anna May, an eclectic Connecticut-born singer/songwriter whose style draws from jazz and folk music. (50 Nauset Road, Eastham)
Sept. 6: Shop the Brimfield Flea Market
The market, which takes place three times a year and is scheduled to open Sept. 5-10, is billed as the largest outdoor antiques flea market in the country. It boasts thousands of exhibitors selling all types of antiques, collectibles, and memorabilia. (Route 20, Brimfield)
Sept. 7: Gaze at the iconic Plymouth Rock
Visit America's most famous rock, which marks where the Mayflower Pilgrims began Plymouth Colony in 1620, inside Pilgrim Memorial State Park. (79 Water St., Plymouth)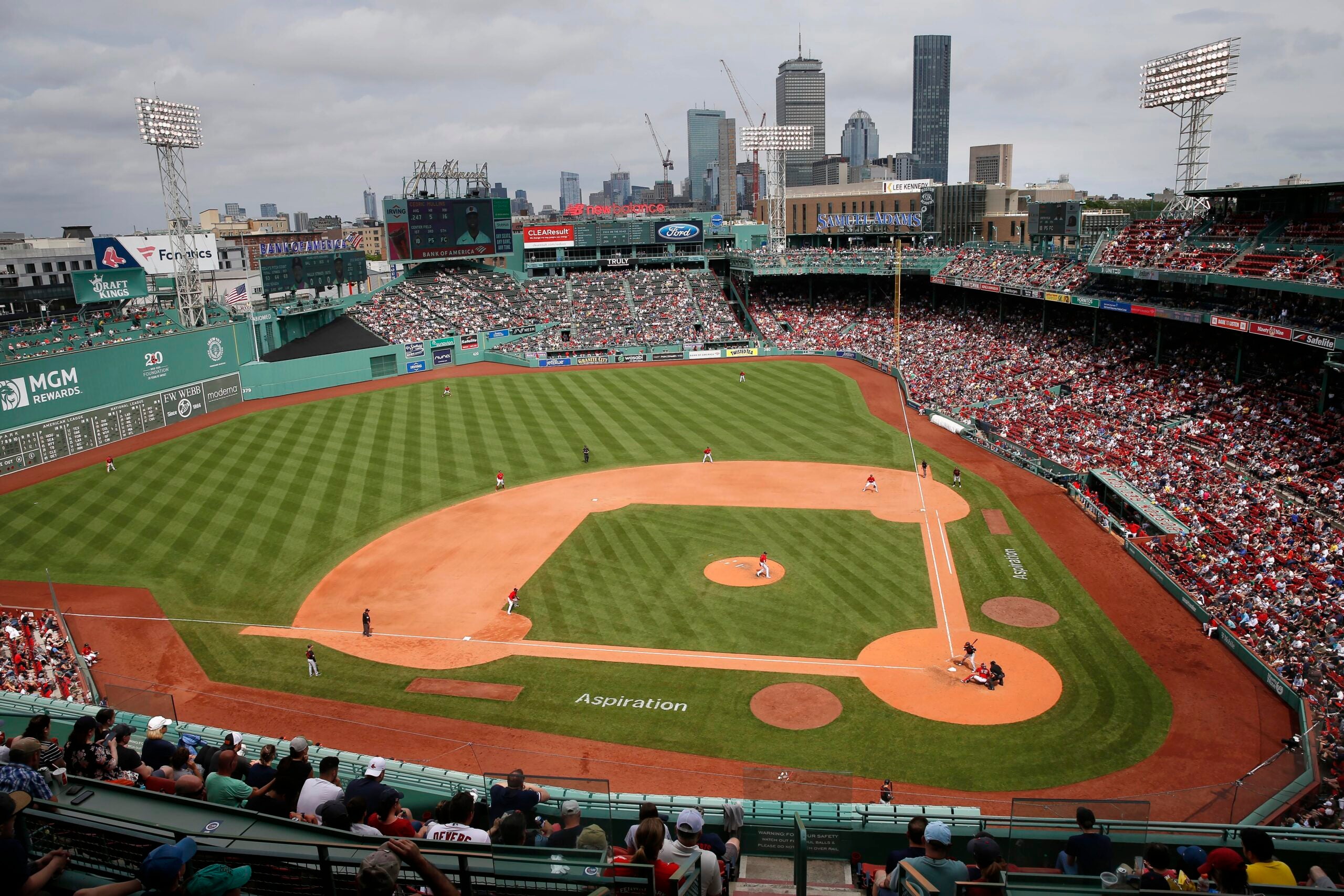 Sept. 8: Celebrate the end of summer at Eastham Windmill Weekend
For 46 years, folks have celebrated the end of summer during Eastham Windmill Weekend. This year's event, taking place Sept. 8-10, includes museum open houses, a car show, a craft show, vendors, a beer and wine garden, a sand art contest, a tricycle race, live music, and more. (2505 State Highway, Eastham)
Sept. 9: Feel the beat at the East Boston Latin Music & Dance Festival
Celebrate Latin American music and dance while enjoying food, local arts and crafts vendors, and family-friendly activities. Musicians performing this year include Samba Viva, VROCC Youth Dancers, and La Chusma. Stay for an after-party at The Tall Ship. (East Boston Memorial Park, Boston)
Sept. 10: Enjoy a car-free Newbury Street
Get your shopping done during Open Newbury Street. The street is closed to vehicle traffic between Massachusetts Avenue and Berkley Street from 10 a.m. to 8 p.m. every Sunday through October. (Newbury Street, Boston)
Sept. 11: Catch a Red Sox game at Fenway Park
Root for the Red Sox at historic Fenway Park, America's oldest active Major League Baseball park and the home of the Boston Red Sox since 1912. The Red Sox play the New York Yankees at home Sept. 11-14. (4 Jersey St., Boston)
Sept. 12: Meditate in the Public Garden
Find your inner calm during a Friday evening of guided meditation in the Public Garden with Gen Khedrub, the resident teacher at Kadampa Meditation Center Boston. (Boylston side of the Lagoon Edge, Boston)
Sept. 13: Hop on a ride at Six Flags New England
The 200-acre Six Flags New England, billed as "The Thrill Capital of New England," offers more than 100 rides, shows, and attractions as well as a waterpark named Hurricane Harbor. (1623 Main St., Agawam)
Sept. 14: Watch a retro movie at the Coolidge Corner Theatre
The theater's "Rewind!" film series, which taps into nostalgia for movies of decades past, is showing "Mean Girls" This is the final night of the series. (290 Harvard St., Brookline)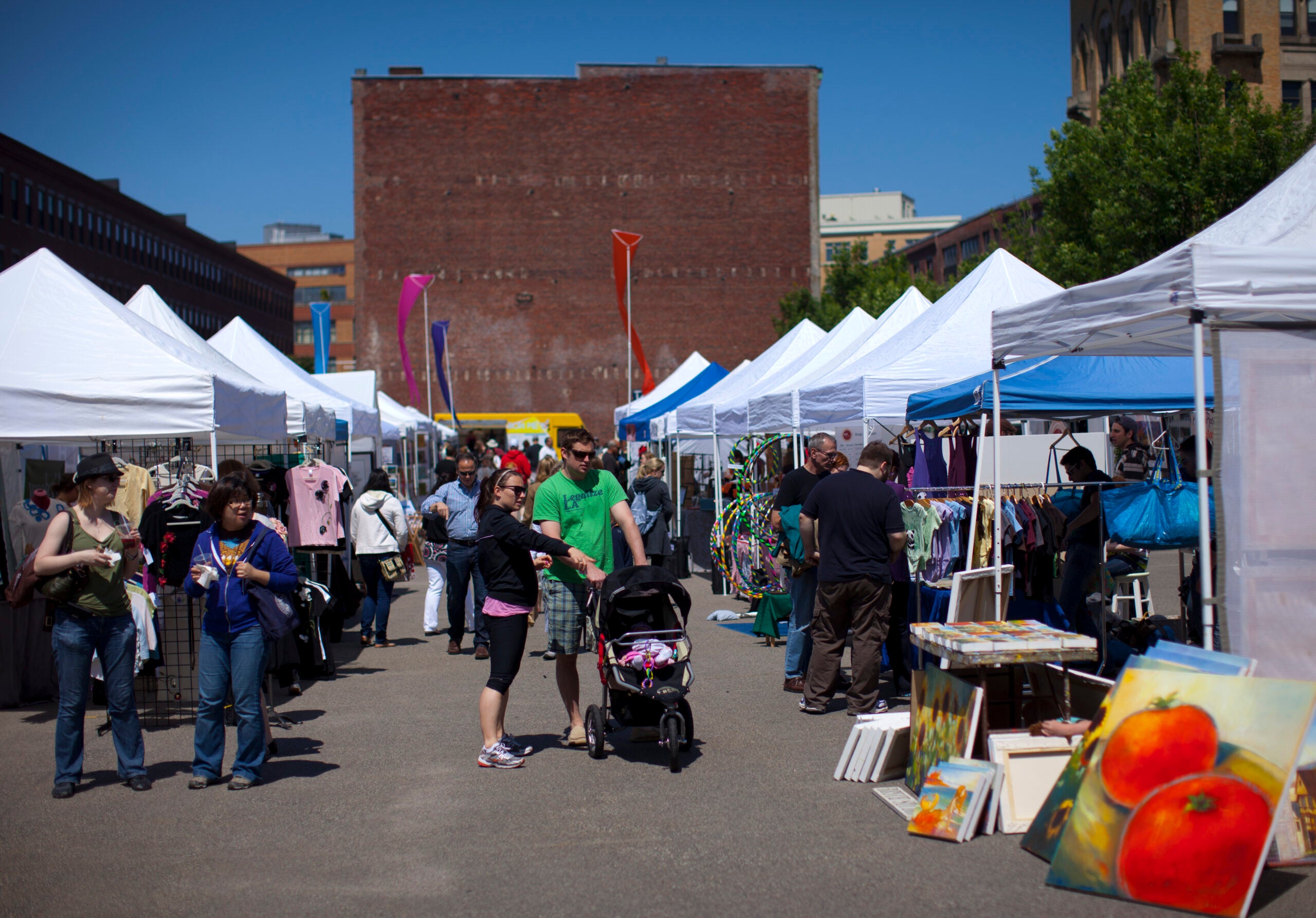 Sept. 15: Enjoy 10 days of free events with Trails & Sails
Participants can take part in hundreds of free events across Essex County during Trails & Sails, which takes place through Sept. 24. On this day alone, folks can go on an architectural scavenger hunt in Salem, walk the Freeman Memorial Trail in Haverhill, visit the Saugus Iron Works Museum in Saugus, tour the Rocky Neck Art Colony in Gloucester, and more. (various locations in Essex County)
Sept. 16: Taste and sip at the Caribbean Rum & Food Festival
This annual festival at Roxbury Community College, in its sixth year, showcases Caribbean cocktails, food, destinations, and products. Guests enjoy live entertainment and arts and crafts as well. (1234 Columbus Ave., Boston)
Sept. 17: Shop local vendors and artists at SoWa Open Market
Take in more than 100 regional and local vendors at this market, known as one of the largest in Boston. When all of that shopping makes you hungry, stop at a food truck before perusing studios, galleries, and shops. Open Sundays take place through Oct. 29. (500 Harrison Ave. and Thayer St., Boston)
Sept. 18: Eat and play at The Big E
Officially called the Eastern States Exposition, The Big E runs from Sept. 15 – Oct. 1 and includes carnival rides, a circus spectacular, food vendors, live musical performances, and the famous Avenue of States. (1305 Memorial Ave., West Springfield)
Sept. 19: Tour the city with Boston Duck Tours
Boston's amphibious vehicles take visitors through the city and past historic landmarks before driving into the Charles River. (Departure locations: Museum of Science, Prudential Center, and New England Aquarium)
Sept. 20: Enjoy local food at Taste of the Fenway
Join an outdoor street festival celebrating this lively city neighborhood, featuring food and drink tastings from area restaurants, live music, and art. (Van Ness Street, Boston)
Sept. 21: Go on a 19th-century adventure at Old Sturbridge Village
See how folks lived in rural New England in the 1830s when you explore this museum, billed as New England's largest outdoor living history museum. (1 Old Sturbridge Village Road, Sturbridge)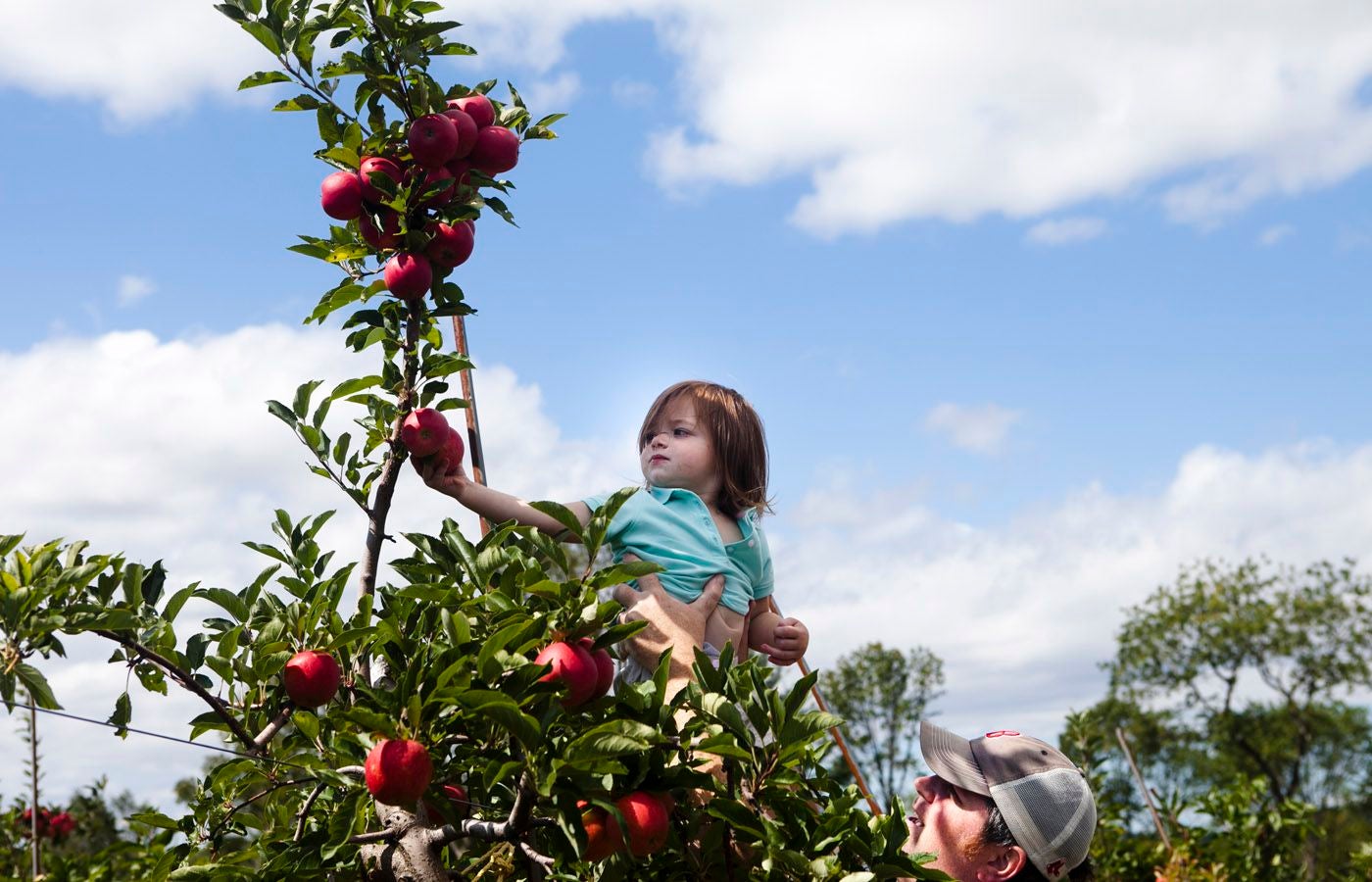 Sept. 22: Bike the Bruce Freeman Rail Trail
Get into nature on this 25-mile route, the old New Haven Railroad Framingham & Lowell line, which offers a 10-foot-wide paved path through the communities of Lowell, Chelmsford, Westford, Carlisle, Acton, Concord, Sudbury, and Framingham. (14 Littleton Road, Chelmsford)
Sept. 23: Shop the Chinatown Farmers Market
This outdoor market, located at Auntie Kay & Uncle Frank Chin Park on The Greenway, features local vendors selling fresh produce and seafood, Chinese vegetables, bakery items, and more. (John F Fitzgerald Surface Road, Boston)
Sept. 24: Celebrate fall at the Nantucket Island Fair
Children's Beach will be chockfull of fall fun such as live music, a dog show, and family-friendly activities that include pumpkin painting, a pumpkin toss, and stacking apples. (15 Harbor Way, Nantucket)
Sept. 25: Follow the Melville trail
Fans of Herman Melville can check out the landscapes and buildings that inspired the author's writing, such as Park Square, Pontoosuc Lake, and Arrowhead, the 19th century home where he wrote "Moby-Dick." (780 Holmes Road, Pittsfield)
Sept. 26: Hang with the alpacas at Island Alpaca Co. of Martha's Vineyard
Guests can visit the more than 70 alpacas that live on this 19-acre farm, which includes a 200-year-old barn. (1 Head of the Pond Road, Vineyard Haven)
Sept. 27: Pick apples at Russel Orchards
This family owned and operated 120-acre fruit farm welcomes visitors for apple picking in September and October. (143 Argilla Road, Ipswich)
Sept. 28: Toast your friends at Cisco Brewers
Grab a drink at Cisco Brewers, recently named among the top beer gardens in America by USA Today readers. The brewery has food trucks, live music, and plenty of outdoor seating. (5 Bartlett Farm Road, Nantucket)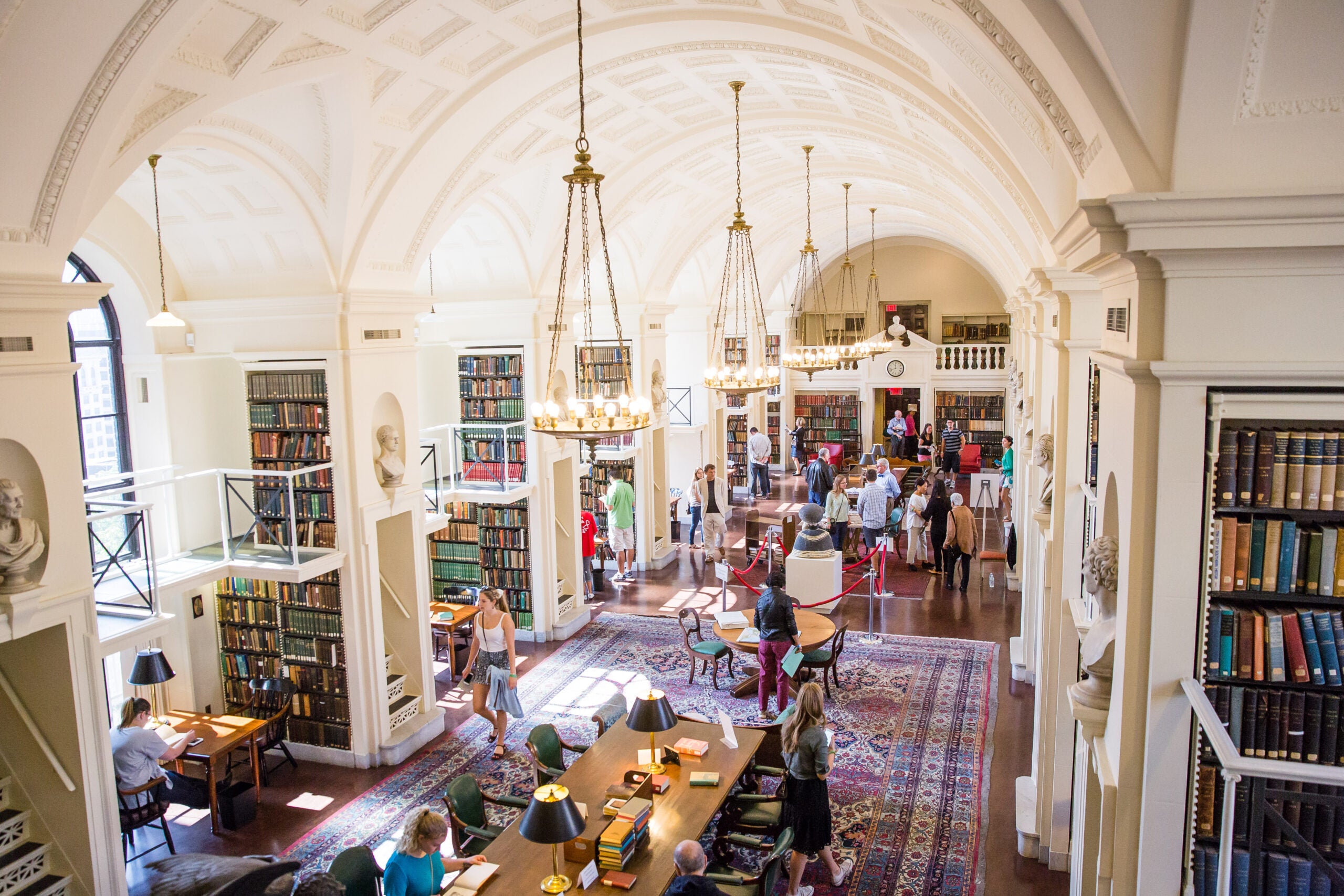 Sept. 29: Listen to live jazz
Treat yourself to live jazz music at "Weekly Friday Night Jazz" at Methuselah Bar & Lounge. (391 North St., Pittsfield)
Sept. 30: Explore the Boston Athenaeum
This library, museum, and cultural center founded in 1807 is free to tour and explore during this Community Day Open House. Guests can view special exhibitions, hear live music and curator talks, participate in family-friendly activities, and more. Those interested must register for a timed entry. (10 1/2 Beacon St. Boston)
Need weekend plans?
The best events in the city, delivered to your inbox