Festivals & Expos
6 things to do with the kids over February school break
Many Massachusetts students are out of school Feb. 20-24.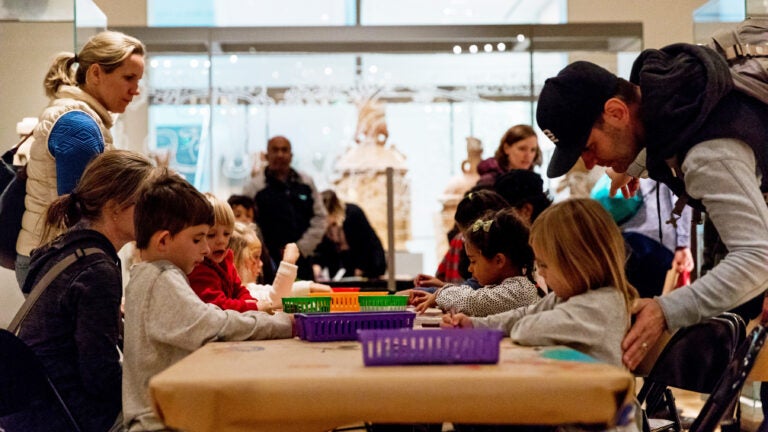 Still looking for plans to entertain your kids during the upcoming five-day school hiatus? Don't panic. We've got you covered. Check out these fun ways to keep your kids active (and you sane) during the vacation time most Massachusetts schools have scheduled from Feb. 20-24.
Keep your children busy with a trip to either Franklin Park Zoo in Boston or Stone Zoo in Stoneham. Kids will go wild (in a good way) as they connect with incredible wildlife during a memorable day exploring through winter-themed activities, crafts, keeper chats, scavenger hunts, education stations, and more. At Franklin Park, all activities take place inside the balmy Tropical Forest, while Stone Zoo events are mostly held outside.
Calling all engineers: This February, you'll have an entire week dedicated to your love of learning and solving problems. The Boston Children's Museum's Engineering Week will run in two-hour time slots (9:30 to 11:30 a.m. and 2 to 4 p.m.) and will give children under the age of 10 and their parents and caregivers a chance to explore, create, test, and try again as they work through various engineering activities and challenges.
Ocean Edge Resort & Golf Club in Brewster is hosting its annual Wizarding Academy Week Feb. 18-25. The lobby of this seaside Cape Cod escape transforms into the Great Hall at Hogwarts, as young wizards and witches ages 5 to 13 start off their days with headmasters and are guided through a week of spellbinding experiences, such as create your own butterbeer, paint classes, cloak making, scavenger hunts, trivia, quidditch games, movie nights, and more.
The annual Bugs Bunny Film Festival at Brattle Theatre in Cambridge brings favorite Looney Tunes characters to the big screen Feb. 17-26. This annual celebration of everyone's favorite Wascally Wabbit and his friends returns for another all-35mm edition featuring Bugs himself, Daffy Duck, Taz, Tweety, Yosemite Sam, the Roadrunner, and so many more. Tickets are $12 for all shows before 5 p.m., and $12 for children and $14 for adults after 5 p.m.
Several museums around Boston host kids during the week for art-making activities. At the Museum of Fine Arts, Boston, families can discover how art is connected to the world around us through interactive family tours and drop-in creative sessions. The Institute of Contemporary Art offers hands-on activities in the Bank of America Art Lab, including a "Can You See Me?" activity, during which kids capture their identities through photography and art-making, as well as picking up a gallery game card (available on the first and fourth floors near the elevators) to explore the ICA as a "Thinker, Maker, Explorer, or Performer."
Created to provide free opportunities for children and families during February school vacation, Highland Street Winter Camp kicks off with a massive Children's Winter Festival on Feb. 22. Mayor Michelle Wu and the Boston Parks and Recreation Department present this annual festival on the Boston Common Parade Ground from 11 a.m. to 2 p.m. The festival will feature treats, promotions, and fun giveaways. While the Highland Street Winter Camp schedule is still in the works, it will follow along last year's range of activities across the state, including ice skating, free museum admission, free tours, family walks, interactive workshops, and more.
Need weekend plans?
The best events in the city, delivered to your inbox