Festivals & Expos
Attend the Boston Marathon Expo
The annual expo takes over the Hynes Convention Center the weekend before the marathon.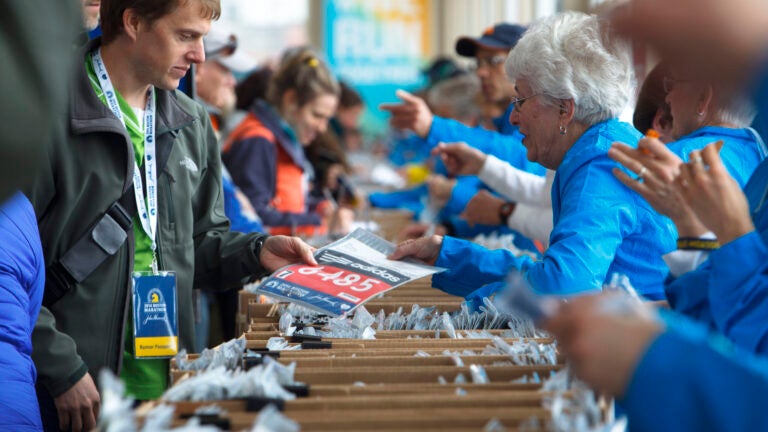 The 127th Boston Marathon comes to town on Monday, April 17, but the festivities begin the Friday before as runners and their support squads arrive in Boston.
The Boston Marathon Expo returns to the Hynes Convention Center April 14-16. Free and open to the public, the expo features vending booths from official Boston Marathon sponsors, and it's also where runners check in when they first arrive to pick up their bibs, race packets, and t-shirts.
Highlights at the Boston Marathon Expo include the Adidas Boston Marathon store, photo ops, and sponsor booths from Gatorade, Boston Beer Co., Honda, Maurten, Marathon Tours & Travel, plus dozens of other health and wellness vendors in the Marathon Marketplace.
The expo runs on Friday, April 14 from 11 a.m. to 6 p.m., and on Saturday and Sunday from 9 a.m. to 6 p.m., welcoming runners and their families before they race on Monday morning. Find more info about the expo on the Boston Athletic Association's website.
After the expo, head over to Fan Fest in Copley Square, just steps from the finish line, which also runs Friday through Sunday and is open to the public. The Fan Fest will feature marathon sponsors, live music, special guest panels, and a race weekend clinic.
Need weekend plans?
The best events in the city, delivered to your inbox