Festivals & Expos
This event has passed. Check out other things to do instead.
Celebrate Patriots Day at these 8 events in and around Boston
Most battle reenactments, demonstrations, and parades on April 17 are free.
Patriots Day is a proud state holiday in Massachusetts – one that honors the American Revolutionary War's first few battles fought in Menotomy (now Arlington), Lexington and Concord in 1775. With this year's 248th celebration falling on April 17, there are parades, dramatic battle reenactments and demonstrations throughout the weekend to commemorate our country's historical turn against the British. Here is a sampling of those events, most of which are free and open to all ages.
This national historic landmark in the North End is downtown Boston's oldest building and houses original structures and period furnishings belonging to the Revere family. There's no better place to get the full story of Paul Revere and his ride that sparked news of the impending British invasion. (19 N. Square, Boston)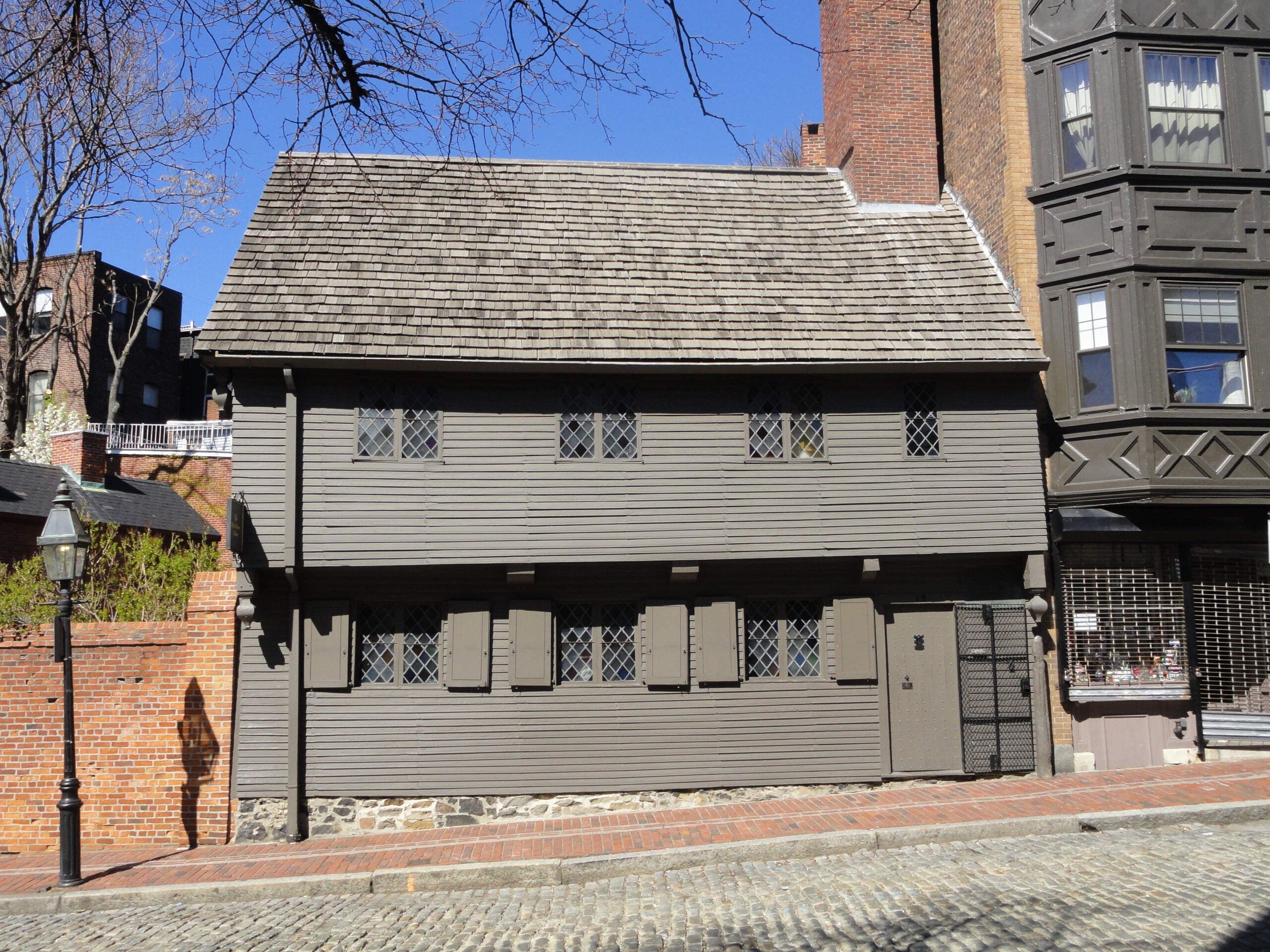 Minute Man National Historical Park comes alive on April 15 at 12:45 p.m., as visitors watch hundreds of British Regulars and Provincial Militia engage in a Battle Roads tactical demonstration of the running fight that occurred on April 19, 1775. There will be live musket fire along with other immersive living history elements, followed by a chance to get up close and talk with these amazing volunteers. (Minute Man Visitor Center, 210 N. Great Rd., Lincoln)
Known as the central event of Patriots Day weekend, The Lexington Minute Men have organized the reenactment of the Battle of Lexington on Lexington Common (aka the Battle Green) since 1971. On April 17, the alarm sounds early (5:30 a.m. to be exact) at the Old Belfry on Belfry Hill, and then the reenactment of the "skirmish" begins. You can also book a ticketed one-hour walking tour of the Green. (Lexington Common,1625 Massachusetts Ave., Lexington)
At 8:30 a.m. on Patriots Day, the peaceful Old North Bridge becomes a battleground, as the one-hour commemoration begins with a dramatic tactical demonstration involving Colonial minute men, British regulars and musket fire across the bridge to demonstrate when the Colonists first fired at British soldiers to begin the war (aka "the shot heard 'round the world"). (174 Liberty Street, Concord)
While several towns are holding their own celebrations, there are two you don't want to miss. Boston's will take place on April 17 at 9 a.m. After a brief speaking program on City Hall Plaza, the parade steps off on Tremont Street and stops at King's Chapel to lay a wreath at the grave of William Dawes (another patriot who rode to alert of the British army troops' approach). The parade also stops at Granary Burial Ground to lay a wreath at Paul Revere's grave, then continues to Hanover Street (Paul Revere Mall) for a reenactment of the ride of Paul Revere.
This year, Lexington's parade will be held that same day at 2 p.m., starting at Mass Ave. and Maple St. in East Lexington, proceeding west along Mass Ave. through Lexington center.
Every Patriots Day since 1904, the National Lancers have reenacted Paul Revere's ride, as the American Revolution patriot took to his horse on April 18, 1775, and alerted Colonial militia of an impending British invasion. The morning of April 17, an actor portraying the patriot will leave on horseback from the North End, with spectators cheering him along his path as he makes stops along the way to Lexington, where his ride culminates at the Battle Green at around 1 p.m. (Various locations through Boston, Somerville, Medford, Lexington and more.)
If history isn't your thing but tradition is, these two events are also taking place on April 17.
The annual Red Sox Patriots Day baseball game takes place this year against the Los Angeles Angels at Fenway. First pitch is at 11:10 am. (Fenway Park, 4 Jersey St., Boston)
Held annually on Patriots Day, the famous Boston Marathon (the country's first) runs all day (and into the evening) on April 17, as 30,000 competitors race along the 26-mile route from Hopkinton to the finish line on Boylston Street in Boston. (Various locations)
For a comprehensive schedule of Patriots Day events, check here and here.
Need weekend plans?
The best events in the city, delivered to your inbox