Festivals & Expos
Celebrate Pride in Provincetown
The sixth annual Pride celebration returns to Provincetown the first weekend in June.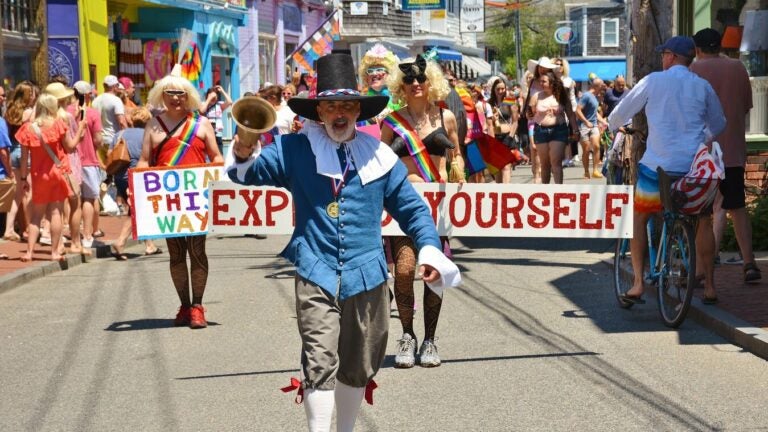 Celebrate Pride this year in the town at the tip of Cape Cod that's long been known for LGBTQ diversity and empowerment. Provincetown holds its sixth annual Pride, a weekend long celebration featuring parties, parades, and performances. In the 2010 census, P-town had the highest rate of same-sex couples in the country, and you can find plenty of gay bars, drag shows, artist galleries, restaurants, and shops lining lively Commercial Street.
The weekend kicks off with a Friday happy hour at Shipwreck Lounge—a portion of proceeds from each "Pride Queen" cocktail will go to the Provincetown Business Guild, the organizers of Pride. Other weekend highlights include nightly parties at Red Room, an outdoor festival on town hall's East Lawn on Saturday afternoon, a rally on the town hall's steps followed by a "Sashay" to Tea, a comedy showcase on Saturday night, and a 5K on Sunday morning. For a complete schedule of events, head to ptown.org/calendars/pride.
The fast ferry between Boston and Provincetown, a 90-minute boat ride, runs three times a day, seven days a week in the summer and costs $108 — $118 per adult round trip ticket. For complete scheduling information, visit baystatecruisecompany.com/schedule-fares/.
Need weekend plans?
The best events in the city, delivered to your inbox