Festivals & Expos
This event has passed. Check out other things to do instead.
Go green at the 15th annual Boston GreenFest
Foundation for a Green Future brings its annual event to the Greenway.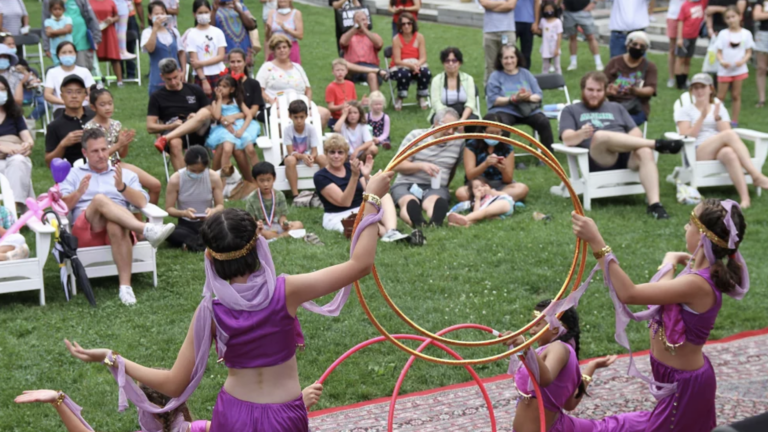 The 15th annual GreenFest, hosted by the nonprofit Foundation for a Green Future, returns to Boston this August. This year's GreenFest takes place at the Rose Kennedy Greenway from August 19 through 21.
The festival highlights music and dance performances, panels, food, and sustainable products, all focused on educating event goers about a more sustainable future. This year's theme is #RenewRestoreRegenerate.
"Let's come out of our COVID hibernation to be renewed, to restore our faith in each other and regenerate our connection with Mother Earth," organizers wrote on the event website.
Boston-based Foundation for a Green Future helps facilitate education on how to build a more environmentally-friendly world, through events like its annual water forum on UN World Water Day and Green Learning Center. Funds raised at GreenFest will go towards the Foundation for a Green Future's educational programming.
Last year's GreenFest featured a business summit, a Future Leaders summit, and an eco fashion show. Other festivities on the Greenway include electric car and bicycle showcases, activities like yoga and hula hoops, sustainable technology displays, and music and dance performances. This year's schedule will be available soon on its website.
Need weekend plans?
The best events in the city, delivered to your inbox