Festivals & Expos
This event has passed. Check out other things to do instead.
Indulge in treats while skiing or snowshoeing at Mt. Washington Valley's Annual Chocolate Festival
This is the 32nd year chocoholics can cross-country ski or snowshoe the New Hampshire trails and  taste a variety of chocolate goodies.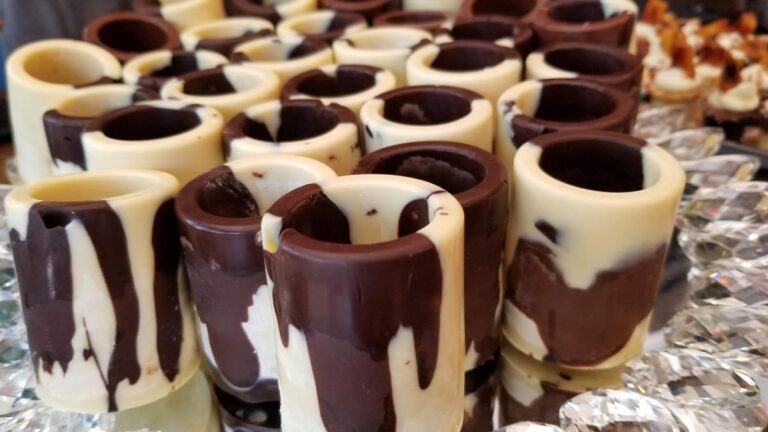 If your sweet tooth is calling, Mt. Washington Valley's Annual Chocolate Festival (also known as the "'Sweetest Day on the Trails"'), is the perfect time to answer the call. Divine treats like bacon chocolate bark, hot chocolate in homemade chocolate cups, chocolate-dipped strawberries, chocolate fountains and fondue, chocolate cookies, and brownie sundaes are just some of the delights available from nearby businesses.
You can ski or snowshoe through the festival, making chocolate stops at the Old Field House, the Touring Center at Ragged Mountain Equipment (where chocolate prepared by Veno's Speciality Foods & Meats will be featured), the Starlight Lodge, Adventure Suites (featuring chocolate prepared by the Bavarian Chocolate Haus and Sugarmaker's Bakery in Glen, N.H.), The Local Grocer, Cathedral Ledge Distillery, and Whittaker Woods Meeting House (featuring chocolate prepared by the Mystic Sugar Bakery), which will all be open from 11 a.m. to 4 p.m.
Other area stops include Buttonwood Inn on Mt. Surprise, Samuel O'Reilly House, Sugar Shake at 110 Acre Woods, and the Ledge Brewing Company. Check here for changes to times of services for these businesses. Every guest will receive a festival map and brochure to confirm your stops. When you visit each of the trailside stops, you can enter the drawing for a $200 gift certificate.
A limited number of tickets will be sold and will only be available for purchase online. There will be no tickets sold the day of the event.
You may also reserve a Festival Package that will include event tickets in addition to lodging at one of our member lodging properties. Package details will be posted upon receipt.
Need weekend plans?
The best events in the city, delivered to your inbox