Festivals & Expos
This event has passed. Check out other things to do instead.
Sip and celebrate at the Nantucket Wine Festival
The annual spring fête draws 3,000 attendees to the island.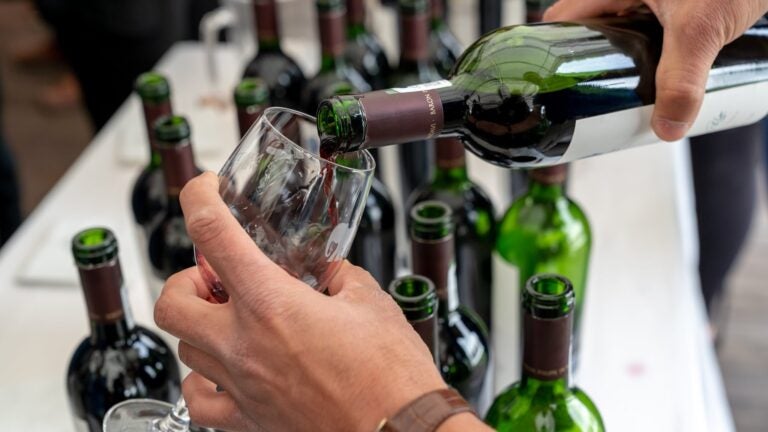 Cheers to booking that first ACK trip of the season. The small island of Nantucket awakens this spring with its 24th annual Nantucket Wine & Food Festival (NFW), as an elite crowd of foodies and oenophiles from around the world gather to sip and celebrate.
Going back to 1996, when the first vintners arrived to the island and the first bottles were uncorked, today's festival now draws more than 3,000 attendees for a five-day celebration with more than 40 prestigious events.
The festival kicks off with the Welcome Reception — a veritable who's who of NWF celebs — as they arrive on island to kick off the festivities at White Elephant on May 18. Greet visiting chefs, winemakers, vintners, sommeliers, presenters, sponsors and festival friends, as winemakers pour gorgeous wines and chefs (including David Blessing of The Tower in Boston, Fred Bisaillon of Nantucket's The Charlie Noble fame, Brian Alberg of The Break Room in North Adams, Nicolas Vogel of Baron's Cove in Sag Harbor, N.Y., and Rebecca Moesinger of Nantucket's 45 Surfside), show off their first tastes of NWF 2022. Festivities to follow throughout the NFW include tastings, seminars, luncheons, dinners, and a Sunday brunch, all focused around pouring and enjoying best vintages from the best vineyards.
NWF is a fully vaccinated event with proof of vaccination required to enter all venues.
Need weekend plans?
The best events in the city, delivered to your inbox