Festivals & Expos
This event has passed. Check out other things to do instead.
What to know about The Big E 2022
New England's biggest fair will be back for another season starting September 16.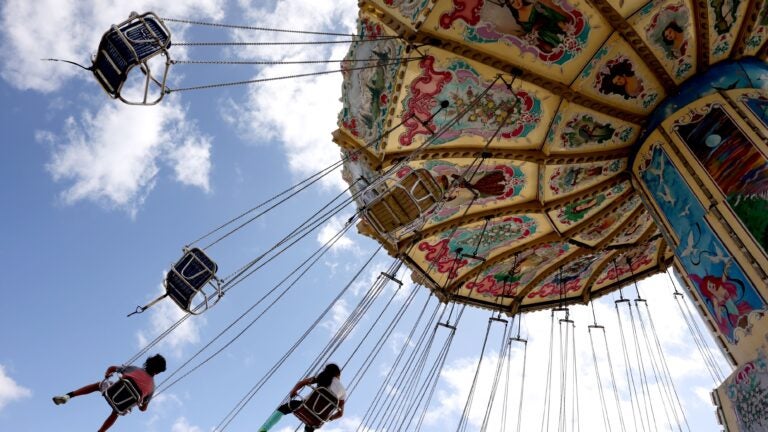 After taking the year off in 2020, The Eastern States Exposition (known by all as The Big E) returned to Springfield in 2021 with a bang, welcoming nearly 1.5 million visitors to its Hampden County grounds.
For its 2022 edition, the fair, which runs from September 16 to October 3, will have even more live musical acts, all of its beloved competitions, the return of its circus spectacular, and plenty of the deliciously deep-fried treats visitors have come to expect.
Here's a taste of what to expect at The Big E 2022.
First impressions
Visitors to The Big E have plenty of flexibility when it comes to planning their day. Gates to the fairgrounds open at 8 a.m., with most shops and attractions opening at 9 a.m. and staying open until 10:30 p.m.
While The Big E is structured similarly to other state fairs across America, it's more accurately a regional fair, due to representing all six New England states at its grounds. One of the fair's main thoroughfares is the Avenue of States, where guests can learn more about New England's history and visit representations of the six original New England statehouses.
Activities tend to vary each day, but one attraction you can set your watch to is the daily Mardi Gras-style parade at 6 p.m.
Contests and Competitions
At its heart, The Big E is an agricultural fair, and more than 1,100 4H and FFA participants descend on West Springfield each year for livestock competitions, daily horse shows, and petting zoos.
It's not just animals competing for blue ribbon glory at The Big E, however. The food and beverage competitions let amateurs submit their best pies, candies, cookies, wines, cheeses, and more for judgement.
The creative arts competitions, meanwhile, test competitors' acumen in knitting, basket weaving, and even solving jigsaw puzzles.
The Music
For live entertainment, head to one of The Big E's three primary musical stages, where more than 50 artists will play over the festival's full run. The Big E Arena hosts the largest headline acts, with Boston-bred rockers The Dropkick Murphys set to play opening night. Over on the Court of Honor Stage, you'll hear everyone from one-hit wonders (Modern English, Baha Men, KT Tunstall) to throwback performers (DJ Jazzy Jeff, Alien Ant Farm, The Yardbirds). Finally, The E Stage is reserved for up-and-coming talent, so stop by if you want to hear the next big thing before anyone else.
Most concerts require a separate ticket from your entry fee. For a full schedule and ticket-buying options, visit the Big E's website.
Need weekend plans?
The best events in the city, delivered to your inbox