Festivals & Expos
The Boston Science Fiction Marathon & Festival returns
Where else can you binge a solid 24 hours of sci-fi cinema other than at America's longest running genre festival?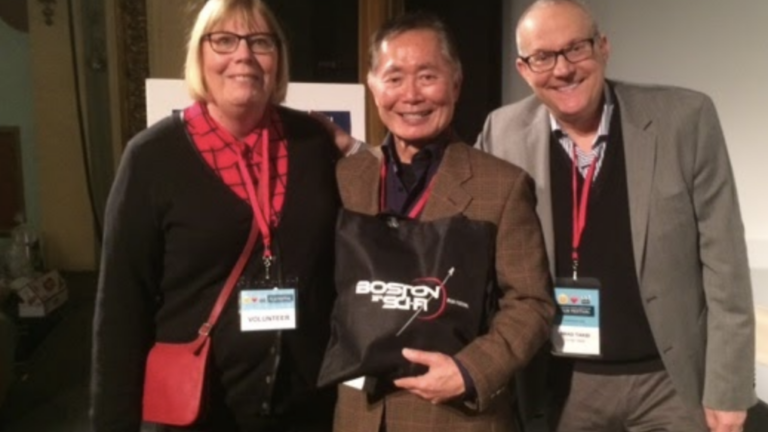 Sci-Fi lovers, prepare yourself for an out-of-this-world cinematic experience. The 48th annual Boston Science Fiction Marathon & Festival returns to Somerville Theatre as the longest running genre festival in the U.S.

Held every February, this year's SF48 will be a hybrid event of live and virtual programming taking place Feb. 15-20, and will consist of 30 features, 75 shorts, 10 workshops/panels and, of course, parties. It all ends with a cinematic overload called The Marathon, a 24-hour non-stop binge view of classic, not-so-classic, and downright schlocky films.
Guests can expect events such as The Fabricator Panel, where Hollywood professionals from "The Mandolorian," "Star Trek: Picard," and more offer insight into how they make what they make.
Visitors can buy tickets to a single program or purchase an all-access pass, which grants admission into all features, shorts, panels, parties, and more.
Highlights from this year's festival:
"Doctor Who Am I": Co-directors Mathew Jacobs and Vanessa Yuille will be in attendance for the opening night film, a documentary screening that celebrates one of the sci-fi OGs through the story of an infamous "Doctor Who" screenwriter who is reluctantly dragged into the American Whoniverse.

The Time Traveler's Ball: This cosplay event celebrates the 60th anniversary of "Doctor Who" and is held on Feb. 15 at 9 p.m. in the Crystal Ballroom.
Isaac Asimov's Robots: Using Asimov's science fiction novel "Caves of Steel," and with his blessings, a VHS mystery home game was born in 1988. The updated and live interactive game will be played by a dozen teams on Feb. 16 at 7 p.m. with host Perry Persoff (UMB jock and Boston SciFi team member).

The Marathon: Culminating the festival, America's longest running binge view begins a straight 24 hours of cinematic excess in the confines of Somerville Theatre's vintage 1914 main auditorium on Feb. 19 at noon.

Need weekend plans?
The best events in the city, delivered to your inbox