Festivals & Expos
The New England Boat Show Sails into Boston
The show takes place Feb. 15-19 at the Boston Convention & Exhibition Center.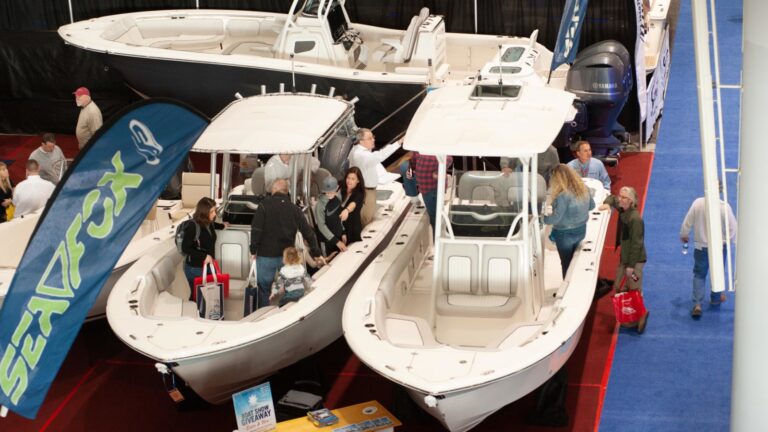 Set in a five-day format, the New England Boat Show is your chance to dive head first into the boating lifestyle. Connect with fellow boating enthusiasts, both nautical novices and seasoned sailors alike, to view a comprehensive selection of boats in New England — from center consoles and family cruisers to pontoons and wakesports boats. You can gear up for the season with the newest boating accessories, marine electronics, and on-the-water must-haves. Newbies gain "Boating 101" education at Fred's Shed How-To Center, with a variety of daily seminars and demos on everything from getting started to service to operating, while your little ones enjoy splashing around a mini lake in a paddleboat or building their own toy boat. The saltwater fishing seminar is a must catch, while the boating simulator gets you out on the open seas without leaving Boston.
Of note is the Keeping Our Waters Clean: Conservation Village, featuring the latest in electric boat innovations, a mini beach clean-up station from The Clean Earth Project, and the New England Says No to Plastic Contest of local elementary, middle school, and high school projects displaying how reducing plastic will help protect our water resources.
Showtimes are Wednesday, Feb. 15, through Friday, Feb. 17, from noon to 8 p.m.; Saturday, Feb. 18, from 10 a.m. to 8 p.m.; and Sunday, Feb. 19, from 10 a.m. to 6 p.m.
Need weekend plans?
The best events in the city, delivered to your inbox