Festivals & Expos
See thousands of twinkling lights at Stone Zoo's ZooLights
The annual holiday lighting display returns Nov. 17.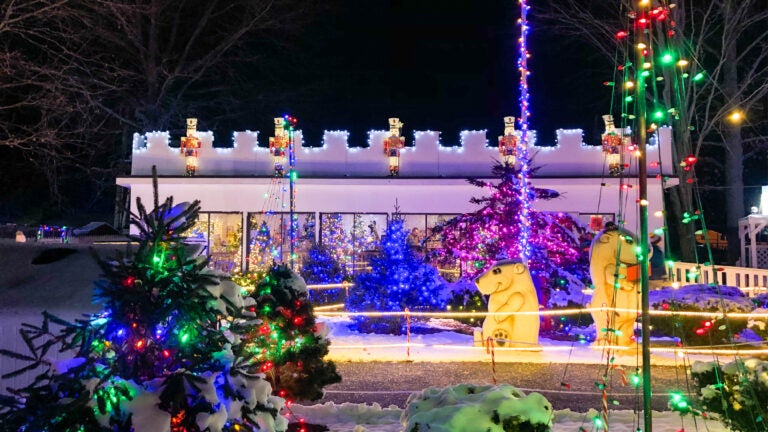 ZooLights will once again illuminate Stone Zoo in Stoneham to celebrate the holiday season.
The 26-acre Stone Zoo will shine with thousands of lights during ZooLights, and the celebration will include a festively decorated Yukon Creek with cold weather fauna like black bears, Canada lynx, reindeer, and arctic foxes. A carousel and Jungle Fun ride will open nightly from 4 to 8 p.m.
ZooLights visitors who book the "Santa Experience" in advance on select nights can enjoy hot chocolate and s'mores and get a photo with the big man himself. Visitors can also meet Mrs. Claus as she strolls through ZooLights on select Tuesdays and Thursdays, and on Christmas Eve.
The event opens Nov. 17 and runs through Jan. 7, excluding Thanksgiving and Christmas, and takes place at the zoo from 4 to 9:30 p.m. It takes about 60-90 minutes to walk through ZooLights, according to Stone Zoo.
Timed tickets for ZooLights must be reserved online in advance. Note that daytime visitors to the zoo cannot stay for ZooLights without purchasing a ticket for the event. The zoo will close between 3 and 4 p.m. each day during the event. Parking is free. For more information, head to zoonewengland.org/engage/zoolights/.
Need weekend plans?
The best events in the city, delivered to your inbox