Festivals & Expos
This event has passed. Check out other things to do instead.
Visit the annual Chinatown August Moon Festival
Explore food vendors, watch live entertainment, and try mooncakes at this annual street festival.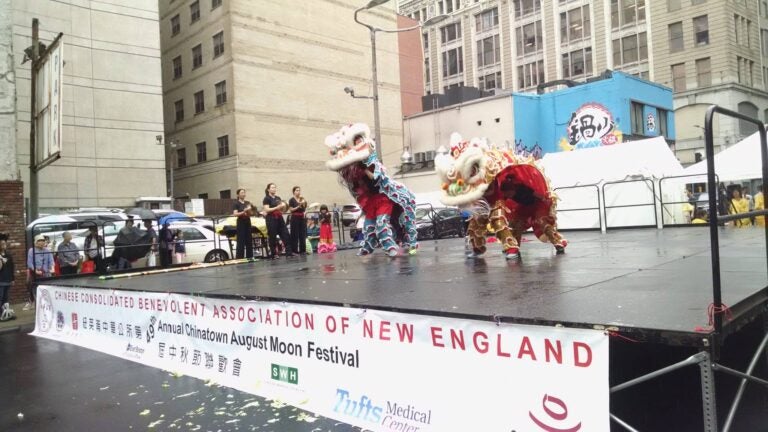 For the 52nd year, the Chinese Consolidated Benevolent Association (CCBA) of New England hosts the August Moon Festival in Chinatown. Second only in importance to the Chinese New Year, the August Moon Festival celebrates a successful harvest, similar to American Thanksgiving.
On Aug. 14, vendors will line the streets around the Chinatown Gate — Beach, Tyler, and Hudson Streets, and Harrison Avenue. Along with purveyors of Chinese cuisine, arts and crafts, Chinese calligraphy, and other merchandise, event goers can expect cultural performances like lion dancing, traditional folk dance, and martial arts.
The August Moon festival can be traced back over 3,000 years, historically celebrating the harvest of wheat and rice under the full moon. The festival's fundamental themes include gathering with family and friends, giving thanks, and praying for the future. The holiday is also celebrated with the exchanging of mooncakes, which are round pastries typically filled with red bean or lotus seed paste and egg yolk.
The event attracts thousands of folks from all backgrounds each year. The festival is free and open to the public.
Need weekend plans?
The best events in the city, delivered to your inbox