Festivals & Expos
This event has passed. Check out other things to do instead.
Visit the Collectibles Extravaganza convention in Boxborough
There will be vendors of everything collectible, plus cosplay and live entertainment.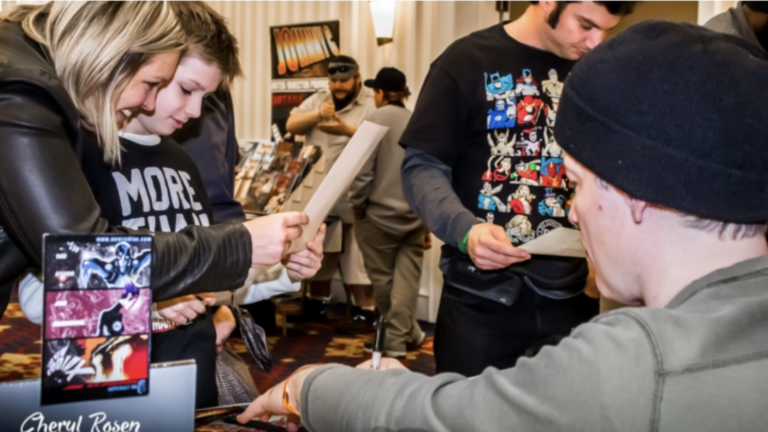 The producers of NorthEast ComicCon will host a Collectibles Extravaganza at the Boxborough Regency Hotel July 1-3, featuring memorabilia, antiques, comics, movies, games, books, live entertainment, cosplay, and more.
The event includes cosplay contests on Saturday and Sunday at 1 p.m., with a $100 cash prize each day. Guests can take part in onstage pose-offs, group photo ops, and a kids cosplay parade. Friday night brings cosplay karaoke, and on Saturday the convention welcomes Sal Baglio's Rockhouse for a night of live rock music.
Event goers can find memorabilia for all types of collectors, from sci-fi and Star Wars gear to sports collectibles to kitschy antiques. Items for sale include autographed keepsakes, vintage video games, old posters and vinyls, figurines, clothing and accessories, comic books, and countless other unique items.
The show runs from 4 to 8 p.m. on Friday, followed by karaoke; 10 a.m. to 6 p.m. on Saturday; and 10 a.m. to 5 p.m. on Sunday. Special early buyers can access the sale one hour earlier each day. Three-day or single passes are available, starting at $10 per day for adults. Free Friday admission will be granted to those in costume.
Show guests can book hotel rooms for $99 per night, which includes one free weekend general admission ticket to the convention.
Need weekend plans?
The best events in the city, delivered to your inbox