Festivals & Expos
Watch divers soar from the ICA during the Red Bull Cliff Diving World Series
Boston is the only U.S. stop on the 2023 tour.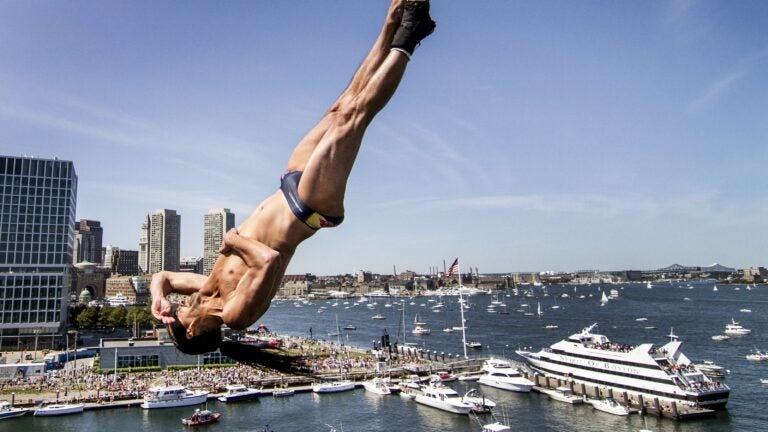 The Red Bull Cliff Diving World Series will kick off its international season, as divers soar from platforms atop the iconic ICA museum in the Seaport District and slice through Boston Harbor's chilly waters. Held on June 3, this will be the 14th edition of the annual series that ends in Auckland, New Zealand, where the top man and woman will be crowned with the coveted King Kahekili Trophy. In addition to being the first stop for the second season running, Boston is the only U.S. stop during the tour.
The free-to-attend outdoor competition will feature 24 of the world's most elite high-divers (a dozen men and a dozen women) leaping, twisting and somersaulting from breathtaking heights in front of thousands of spectators. It provides a platform (literally) for awe-inspiring action and dives of incredible complexity where participants launch themselves from heights of 90ft / 27m (men) and 70ft / 21m (women), hitting the water in under three seconds.
Need weekend plans?
The best events in the city, delivered to your inbox