Fitness
This event has passed. Check out other things to do instead.
Take a guided snowshoe walk at the Boston Nature Center
Find out what the animals are up to this winter.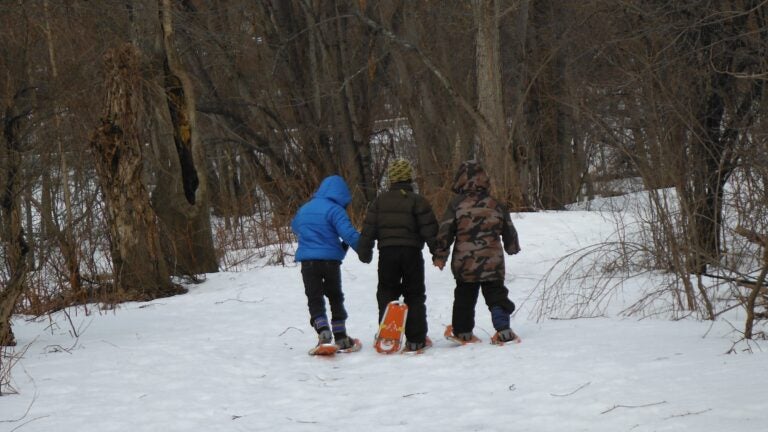 Tour one of Boston Nature Center's trails on a relaxed outdoor snowshoe hike. Led by a guide, you'll follow paw prints in the snow and learn how animals survive cold, wintry climates. The entire event is outside, so pack your own snowshoes (or use shoes available at the center as well as gear for rainy or cold weather). In case there isn't any snow on the ground, the tour will become a regular guided walk.
Registration is required. Tickets for adult and children members are $10.00. Non-member tickets for both adults and children are $13.00. Please call ahead to check availability. The event will be conducted in accordance with current local and state COVID-19 protocols, and groups are limited to 15 pre-registered participants. Visitors are required to wear masks when less than six feet apart and must follow social distancing guidelines.
Need weekend plans?
The best events in the city, delivered to your inbox