Food
This event has passed. Check out other things to do instead.
A local name in Mexican food launches Taqueria No Mames pop-up
Chef Colton Coburn-Wood's solo series does traditional dishes with New England ingredients.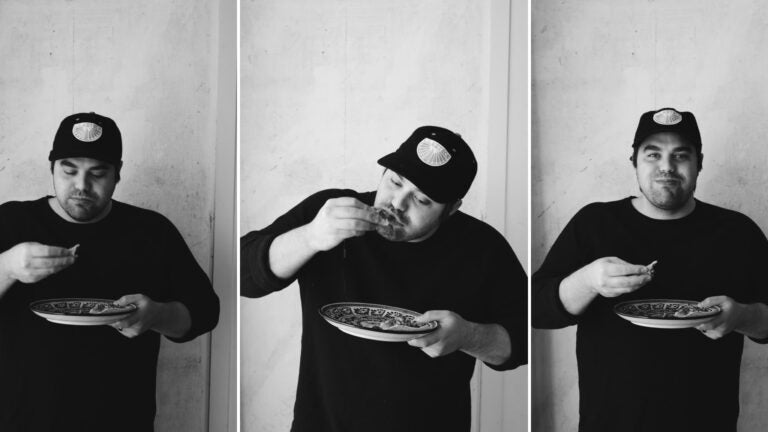 Chef Colton Coburn-Wood has made his mark on Mexican cuisine in Boston. Currently chef at Cosmica, a South End neighborhood restaurant serving Cal-Mex specialties, Coburn-Wood previously crafted the opening menu at Yellow Door Taqueria, among several other roles in local restaurants.
Now, the chef introduces Taqueria No Mames, a pop-up series featuring his take on traditional Mexican cuisine following New England's harvest seasons. That presently translates as snacks like tamales filled with green chili-carnitas and butternut squash topped with "autumn escabeche;" a scallop and citrus tostada with pomegranate and cashew salsa macha; tacos on locally made tortillas topped with the likes of brisket and guajillo salsa; and mushrooms with chipotle-mashed potato.
"I have always wanted to have full control over the product I put out," Coburn-Wood said. "This is my opportunity to finally do something that's 100% Colton." About the name — which is common, if a little rude, Mexican slang that basically translates to "WTF" — the chef says it conveys a fun energy he aims to bring to whatever kitchen he's cooking in.
Coburn-Wood is planning an a la carte menu for a pop-up appearance at Revival Cafe in Davis Square on a Sunday in late January. Follow Taqueria No Mames on Instagram for future event announcements.
Need weekend plans?
The best events in the city, delivered to your inbox