Food
This event has passed. Check out other things to do instead.
Savor the season with a special holiday lunch at Grill 23 & Bar
The festive mid-day menu returns on four weekdays in December.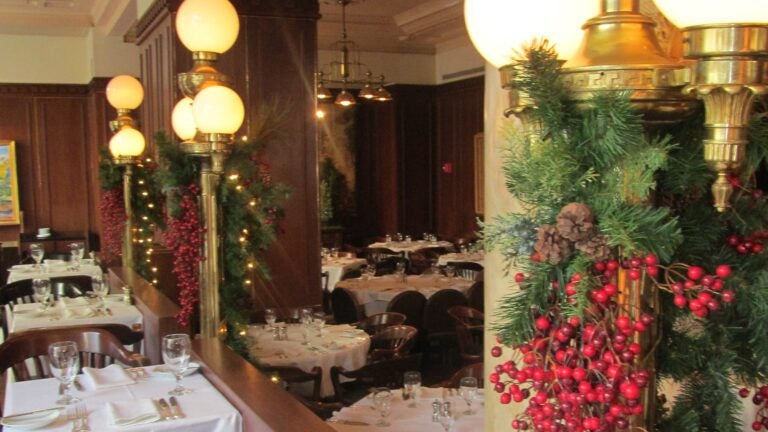 Picture this: You shake the snow off your overcoat while a host walks you through Grill 23 & Bar, the Back Bay steakhouse all aglow with twinkling lights. You're ushered past a grand staircase entwined with greenery and bejeweled with holly, and are shown to a table right near a roaring fireplace. You settle into the comfortable leather seat — instantly relaxing — and start thinking about whether you want to order a glass of Champagne or a martini to start. Holiday lunch is back, and you are indulging. The annual tradition at Grill 23 takes place on four specific weekdays this year: Thursday and Friday, December 16 and 17, and Wednesday and Friday, December 22 and 23. Alongside Grill 23's steakhouse classics, fresh New England seafood, seasonal appetizers, and sides, each day presents a carefully crafted lunch menu featuring limited time-entrèes, such as pan-roasted sea scallops with pomegranate vinaigrette and kale pesto, and prime meatloaf with mushroom gravy. Make a reservation to get in on the festivities.
Need weekend plans?
The best events in the city, delivered to your inbox