Food
How does Brick Burger stack up? Find out this fall.
A Lego-themed pop-up restaurant is being built in Boston.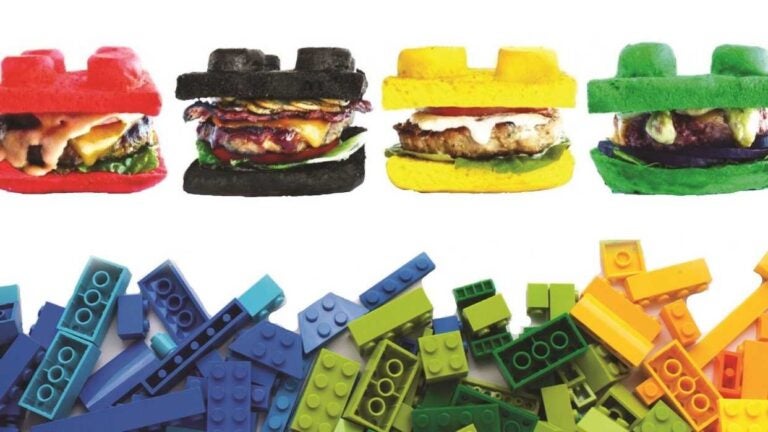 These burgers sure are special: Brick Burger, a distinctive dining experience popping up in Boston for one weekend only this fall, stacks up colorful "bricks" of fresh ingredients in a Lego-themed environment.
The menu features a range of classic and specialty Brick Burgers, from a juicy beef patty to a crispy chicken filet and a hearty veggie option, plus soft drinks, beer, and wine. The kid-friendly restaurant, meanwhile, features a brick-building station to flex your imagination amid colorful brick walls and on-theme furniture.
Boston's Brick Burger is produced by Hidden Media Network, known for bringing immersive, interactive alternate reality experiences to venues across the country. Reservations are available at 11 a.m., 2 p.m., 5 p.m., and 8 p.m. on Saturday, Sept. 30, and Sunday, Oct. 1. The exact location will be revealed to ticket holders prior to the event.
Tickets are $80 and include one Brick Burger, one beverage of your choice, and a seat at the restaurant. Tickets are non-refundable.
Need weekend plans?
The best events in the city, delivered to your inbox