Food
This event has passed. Check out other things to do instead.
Inman Square becomes a one-stop shop for Super Local Snacks
Through September 1, visit the Inman Incubator for delicious, locally made products.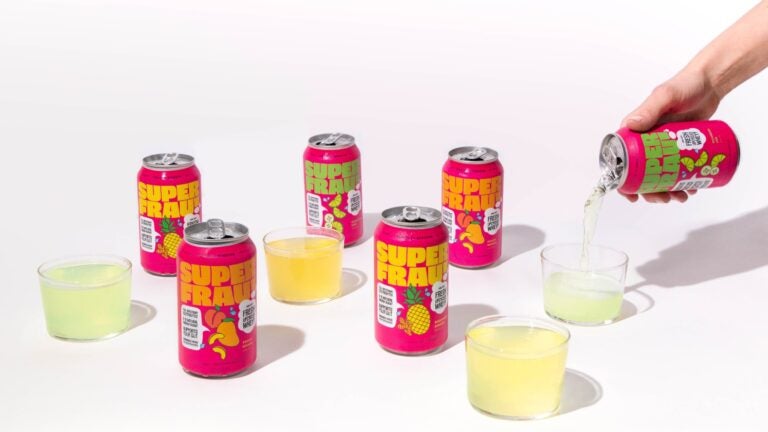 Show up to the next backyard barbecue you're invited to with snacks made in Boston's backyard.
A pop-up shop called Super Local Snacks opens Thursday, Aug. 11, with a slew of locally made food and beverages. Visit Wednesday through Sunday evenings through September 1 to check out everything from bottled cold-brew coffee and teas, fresh cocktail mixers, internationally inspired sauces, plant-based cookies, and more — all made by Boston-area entrepreneurs.
Melissa Martinelli, founder of Superfrau sparkling drinks and an Inman Square local, conceptualized Super Local Snacks.
"On the selfish side, it's simply a neighborhood shop for me to access my favorite things," she said. "But the bigger picture is: I want our community to know about these businesses."
Eight-five percent of the businesses represented are owned by women and/or non-white entrepreneurs, she said. Super Local Snacks will host a rotating Meet the Maker schedule as well as free samples.
Along with Superfrau, an innovative line of fizzy drinks made with upcycled whey in flavors like Cucumber Lime and Pineapple Ginger, Super Local Snacks will carry dozens of delicious treats. The shelves will be stocked with:
Super Local Snacks is the latest residency of the Inman Incubator, a 190-square food retail storefront featuring rotating artists and makers powered by the East Cambridge Business Association and Inman Square sewing studio Gather Here, and supported by Commonwealth Alternative Care and the City of Cambridge's Small Business Challenge grant.
Need weekend plans?
The best events in the city, delivered to your inbox