Food
This event has passed. Check out other things to do instead.
Live deliciously at these Halloween food events in Boston
All Hallows' happenings throughout October.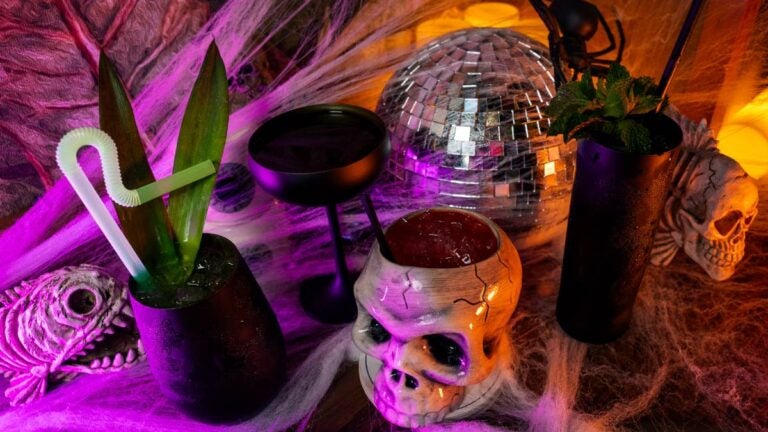 Wouldst thou like to live deliciously this Halloween season? From pumpkin fests and harvest dinners to a zombie bar crawl and a Spanish pirate-themed dance party, here's how to celebrate Halloween with a bite around Boston. Events are listed in chronological order.
All month long
Coquette
The season starts with all-pumpkin-everything. Coquette, a Mediterranean-inspired Seaport spot, is going all in on gourds throughout October with a limited-time Pumpkin Fest. The supplementary menu features specials such as toasted pumpkin focaccia with Armenian walnut butter, pumpkin-ricotta gnocchi with black trumpet mushrooms, and pumpkin mascarpone cheesecake served with blood orange sorbet. To match, try two pumpkin-inspired cocktails: a vodka-espresso Pumpkin Shakerato with toasted pumpkin-infused amaro and Hey Gourd-geous with whiskey, applejack, and pumpkin-spiced maple. Reservations are available.
Gong cha
We've never really thought of bubble tea as "spooky," but Gong cha is here to change opinions this season. Through Oct. 31, visit one of the many area outposts of this Taiwanese tea chain to try the Bloody Taro, a beverage featuring white pearls, swirled strawberry syrup, strawberry milk foam and a strawberry swirl. For folks who need their chocolate fix, there's Chocolate Horror Delight, featuring chocolate, coconut jelly, Oreo milk foam and Oreo crumble. Don't be afraid: Both specials are caffeine-free. On Oct. 30 and 31, every drink purchased will come with a sticker sheet to dress up your cup with silly faces. Customers in costume on Halloween only will get a free topping upgrade with any large drink.
Roxy's Arcade
Hidden behind an unassuming location of Roxy's Grilled Cheese, retro-inspired Roxy's Arcade not only offers all your favorite video games, but is always playing cult-classic movies and serving up photo-worthy cocktails. In other words, the Central Square speakeasy is the perfect destination for a night of dress-up and shenanigans. Get your nostalgia on every Friday and Saturday night in October with themed DJ sets ($5 cover after 8 p.m.).
Shore Leave
Descend into the depths of Shore Leave, which transforms into Scare Leave throughout October. The elaborately decorated rum dungeon is bewitched by themed areas like the Spider Cave, the Bat Cave, and MarGHOULritaville. And each seasonal cocktail has a spooky twist: Beware elixirs like It Came From Beneath, a take on a spiced rum and Coke; Ahuizotl's Conquest (hibiscus tequila, pineapple juice, lime juice, Peychauds, coco liqueur), and Green Ribbon (Laird's Apple Brandy, ginger liqueur, Beefeater Gin, mole, cinnamon, lime). Reservations are available.
Saturday, Oct. 21
Winter Hill Brewing Company
Somerville's Neighborhood Produce is bringing a pumpkin patch to Winter Hill Brewing on Saturday, Oct. 21. From noon 'til 4 p.m., "a pile of pumpkins as high as Winter Hill" is just waiting for your picks. The afternoon taproom extravaganza will also feature corn stalks and hay bales for sale, plus plenty of seasonal beers by WHBC and smoked meats by the in-house Scott Brothers Kitchen.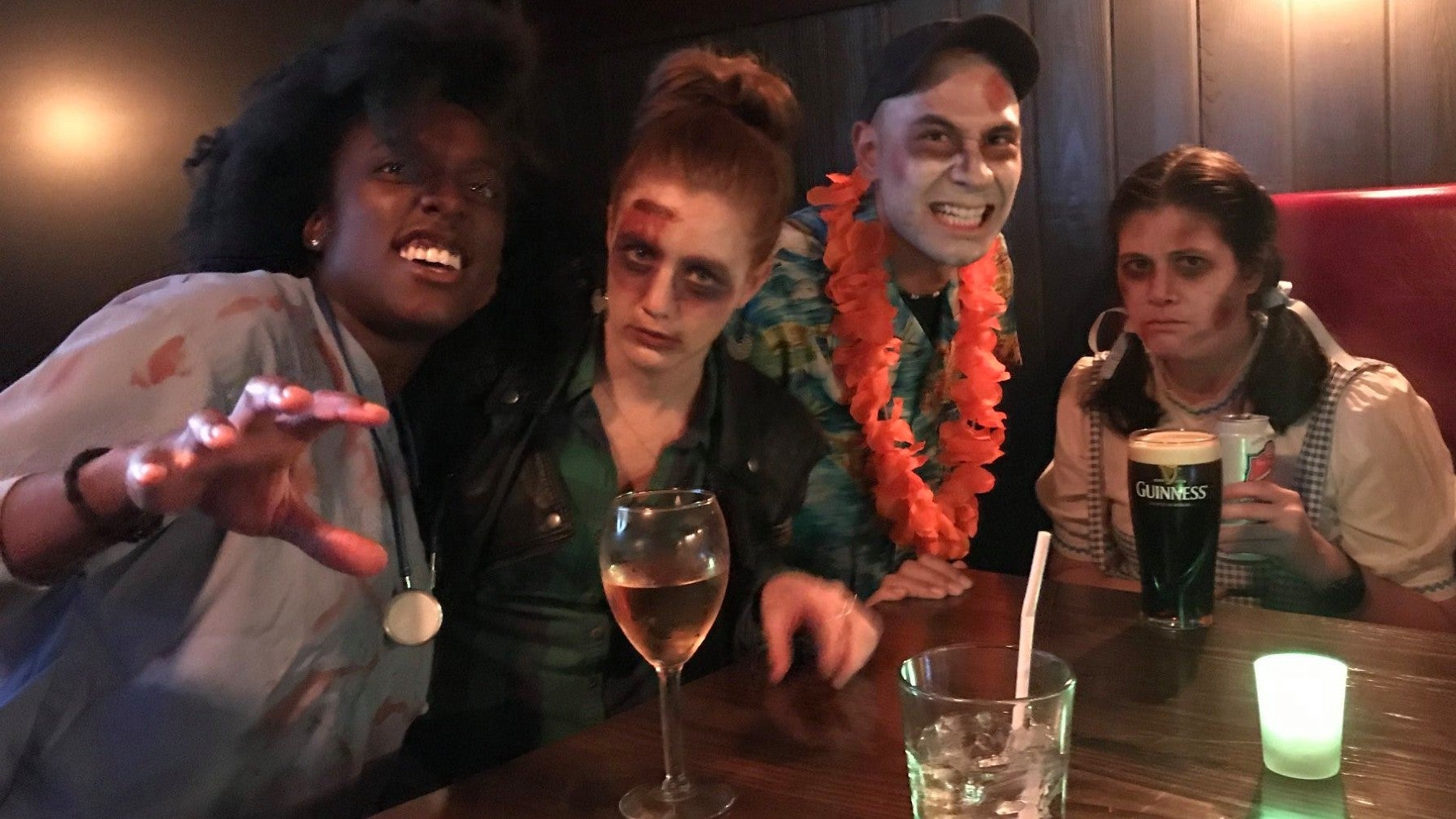 Camberville Zombie Pub Crawl
An animated pre-Halloween event returns to the Inman Square area on Saturday, Oct. 21. The fourth annual Camberville Zombie Pub Crawl unleashes a swarm of revelers in their most undead attire across eight bars: Look alive and meet fellow inspirited characters at State Park in Kendall Square between 5 and 6:30 p.m. Then follow the living dead onto Lord Hobo, across-the-street neighbors New Republik and An Sibin, the Turing Tavern, Trina's Starlite Lounge and its adjacent sibling Parlor Sports, and finally, the Druid. This is a come-as-you-are, go-as-you-please event. Stops will be about 90 minutes each (you can follow @cambervillezombiepubcrawl on Instagram for updates). Look for drinks featuring Amaro Montenegro at every stop: The dark elixir is sponsoring this year's event. The 21-plus event is open to all.
Saturday, Oct. 22
Time Out Market
Ahead of a big top-themed event on Halloween, Time Out Market's resident drag queen, Plane Jane, is leading Scary Movie Bingo on Sunday, Oct. 22. From 6 to 8 p.m., play along with Jane and a spellbinding lineup of her hauntingly glamorous friends for this free event. Bingo winners can claim exciting prizes, and there's a costume contest, too.
Monday, Oct. 23
Citrus & Salt
Back Bay's Citrus & Salt has a few special events planned around Halloween, from cocktail classes to drag brunch. A Halloween Cocktail Class with Espolon Tequila kicks things off on Monday, Oct. 23: the $45 ticket includes access to the evening session of your choice plus a welcome cocktail, snacks like chips and guac and churros, samples of three craft cocktails and the opportunity to shake, pour, and mix with beverage director Sarah Heimreid. Spooky Popstars Drag Brunch showcases two shows during brunch on Saturday, Oct. 28. Tickets are $25 per person and the full Citrus & Salt brunch menu will be available. On Halloween night, there's a Taco Tuesday Halloween Fiesta featuring a Barbie costume contest, specialty cocktails, and delectable small bites all night long. Finally, on Thursday, Nov. 2, a late-night Dia De Los Muerto-themed party with a DJ and a henna tattoo artist is on from 10 p.m. until last call.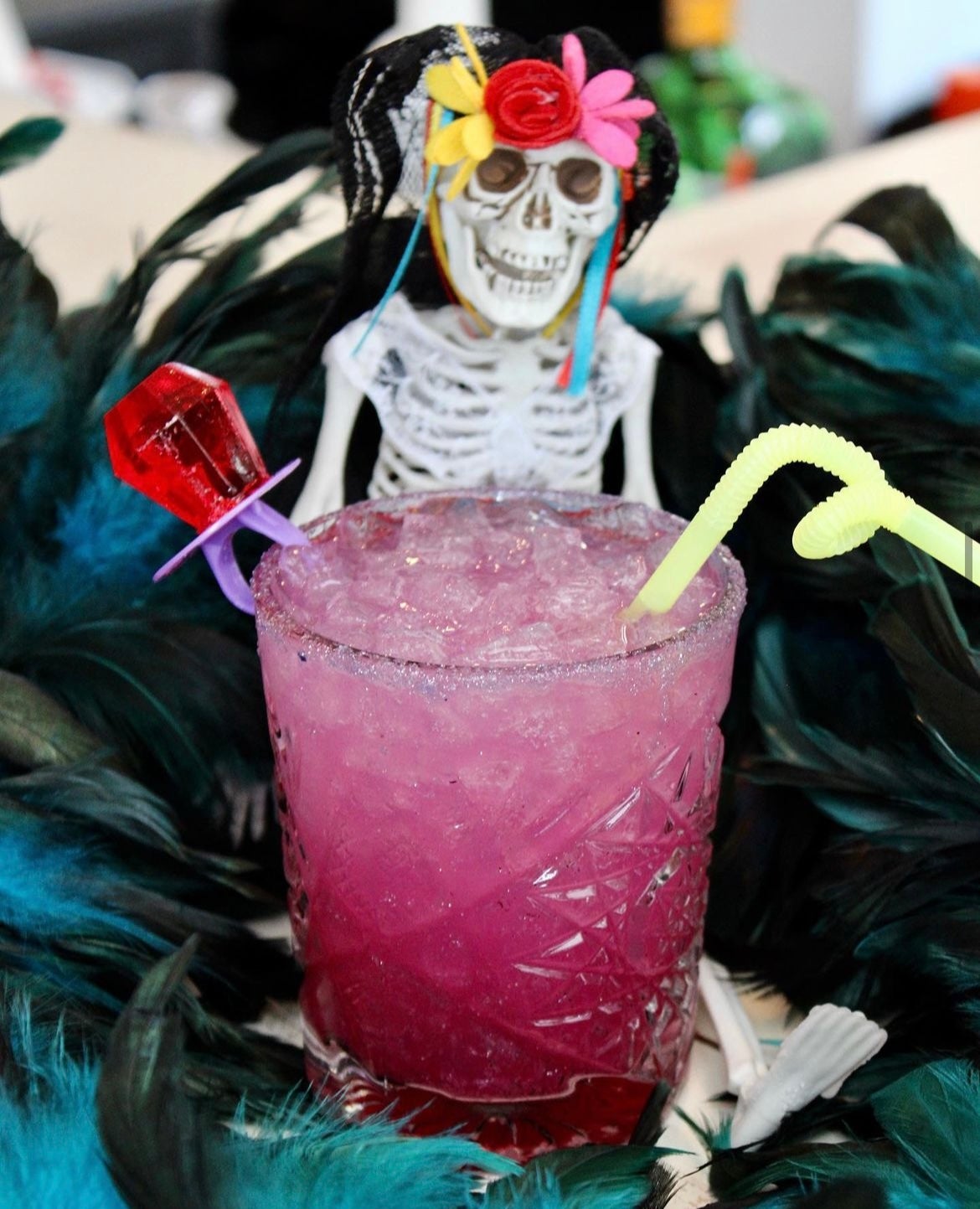 Friday, Oct. 27
Fenway Fright Halloween Bar Crawl
A Halloween bar crawl on Lansdowne Street returns for the weekend Friday, Oct. 27, through Sunday, Oct. 29. Fenway Fright includes stops at Game On, Bleacher Bar, Bill's Bar, Loretta's Last Call, and Lansdowne Pub. Tickets are $10 and include access to five bars all three days, access to a pro photographer, entertainment and themed drinks and food at every stop. There will be a costume contest with prizes. Tickets are $10.
Saturday, Oct. 28
The Liberty Hotel
It might be a former jail, but for this year's Halloween party, the Liberty Hotel transforms into Barbie's Dreamhouse. The Boston property known for hosting over-the-top affairs is taking inspo from the movie of the year on Saturday, Oct. 28, with #Barbiecore décor and photo ops, pink drinks, DJs Frank White and Joshua Carl spinning on-theme tunes, and Barbie-inspired bites. Tickets start at $95 for access to the party in the lobby and ballroom, or you can get six to 10 friends together to splurge on an all-inclusive VIP table on the catwalk ($1,650).
The Nautilus Pier 4
Think back to Halloweens of the '90s: Were you rocking a Power Rangers getup, or more of a Disney Princess-type dress? Maybe it was something more irreverent, like a character from Rocko's Modern Life. We're just guessing here: The Nautilus Pier 4 wants to see your best at their '90s-themed Halloween weekend celebration. Cartoon characters, public figures and nostalgia acts are particularly encouraged, but you do you. DJ Ryan Brown is in the house setting the tone from 9 p.m. 'til 1 a.m. This is not a ticketed event, but reservations are recommended for dinner service. The bar is first-come, first-serve and the party is open to all 21-plus people.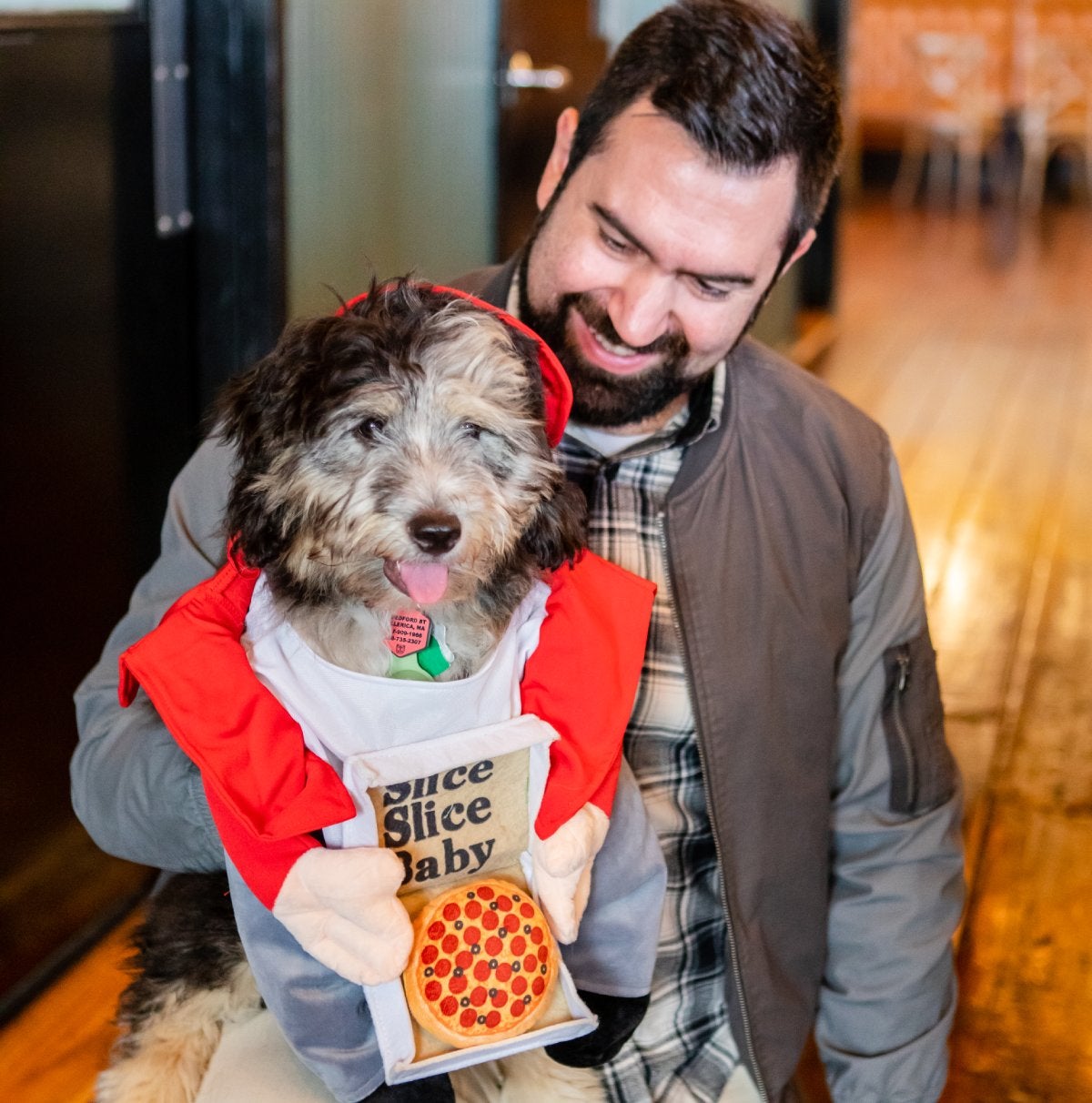 Park-9
Does your dog have a great costume this year? Dress them up and bring them to Park-9, the area's new dog park bar, for a Haunted Halloween Party and Costume Contest. From 5 to 11 p.m. on Saturday, Oct. 28, Everett's indoor playplace becomes a decorated Haunted Dog Mansion with cocktail specials and treats. Prizes will be awarded for best costumes in several categories, such as best dog/human coordinated costume. Park-9 is also open Oct. 31 for trick-(f)or-treating. Dog-less humans are also welcome to hang out.
Pazza on Porter
It's a one-two punch of parties at Pazza on Porter in East Boston on Saturday, Oct. 28. The day begins with a kid-friendly brunch party from 11 a.m. until 2 p.m. with Halloween-themed breakfast specials, free candy, and photos (so costumes are encouraged!). Then from 9 p.m. until 1 a.m., a costume contest for adults features a $100 gift card grand prize, along with food and drinks specials and DJ Phaze. Reservations are available for both.
Time Out Market
Following a special edition of Scary Movie Drag Bingo the previous weekend, Time Out Market continues the festivities with a circus-themed Halloween party on Saturday, Oct. 28. From 9 p.m. to midnight, performers including a stilt walker, circus hooper, and a tarot card reader will entertain while Le Petite Pouf twirls the cotton candy. There will also be a live DJ and 360-degree photo booth. Most creative costumes win a prize, and entry is free.
Sunday, Oct. 29
Charles River Speedway
Brighton's open-air marketplace loves when you bring your dogs there, so the Charles River Speedway presents Howl-O-Ween on Sunday, Oct. 29. Along with a dog costume parade at 3 p.m. (pre-registration is encouraged) and costume contests for all, there will be 15-minute dog photo sessions available by Maker Scholar, a dog and human photo booth, pumpkin painting, and more. The free, all-ages event runs from noon until 5 p.m. with a fall-themed Super Mercado Market happening in Garage B and Halloween-themed specials from all the vendors, plus pop-ups. Furry friends are not required for all the fun in store.
Harvest
Chef Nick Deutmeyer and the Harvest team are getting into the spirit on Sunday, Oct. 29, with an All Hallow's Eve Feast of six courses. The $125 menu conjures up evocative, seasonal creations, such as whole-roasted hog's head, Russian rillettes, crispy-fried frog legs, garlic and orange-infused pigeon breast, lamb's neck en daube, the Zombie cocktail, and devil's food for dessert. The dinner starts at 6:30 p.m. and tickets are required.
Shy Bird
Shy Bird's South Boston outpost gets a little help from friends this Halloween season. Sunday, Oct. 29, from 6 to 9 p.m. is "ghouls' night" with BRED Gourmet and Blondery, featuring a collaborative menu by BRED Gourmet and Shy Bird featuring burgers with green-slime ketchup, boozy Halloween cocktails, massacre fries, and more. Blondery will pop up in-house with sweets for additional purchase, including their signature blondies, cake jars, and dog treats. Costumes are encouraged with contest prizes like gift cards, merch, and other tricks and treats. Tickets are $58 and include two drink tickets, the BRED x Shy Bird menu, a Blondery Halloween blondie, costume contest entry, and candy bag.
Monday, Oct. 30
Bon Ami
Every Monday night at Concord restaurant 80 Thoreau, those in the know discover Bon Ami: a pop-up dinner series by husband-and-wife duo, Gavin Lambert and Rachel Amiralian. A five-course tasting menu that's both ​​elegant and unpretentious, Bon Ami is meant to feel like a dinner party. On Monday, Oct. 30, it's a classy Halloween party with Grand Mayan Tequila that starts at 5:30 p.m. The $132 dinner brings dishes to the table like poached lobster tail with brown butter, pineapple, and fermented chili; and grass-fed sirloin with pecan mole negro, charred carrot, and radish. The optional tequila pairing is an added $52. To reserve a seat at this intimate dinner, add yourself to the list.
Tuesday, Oct. 31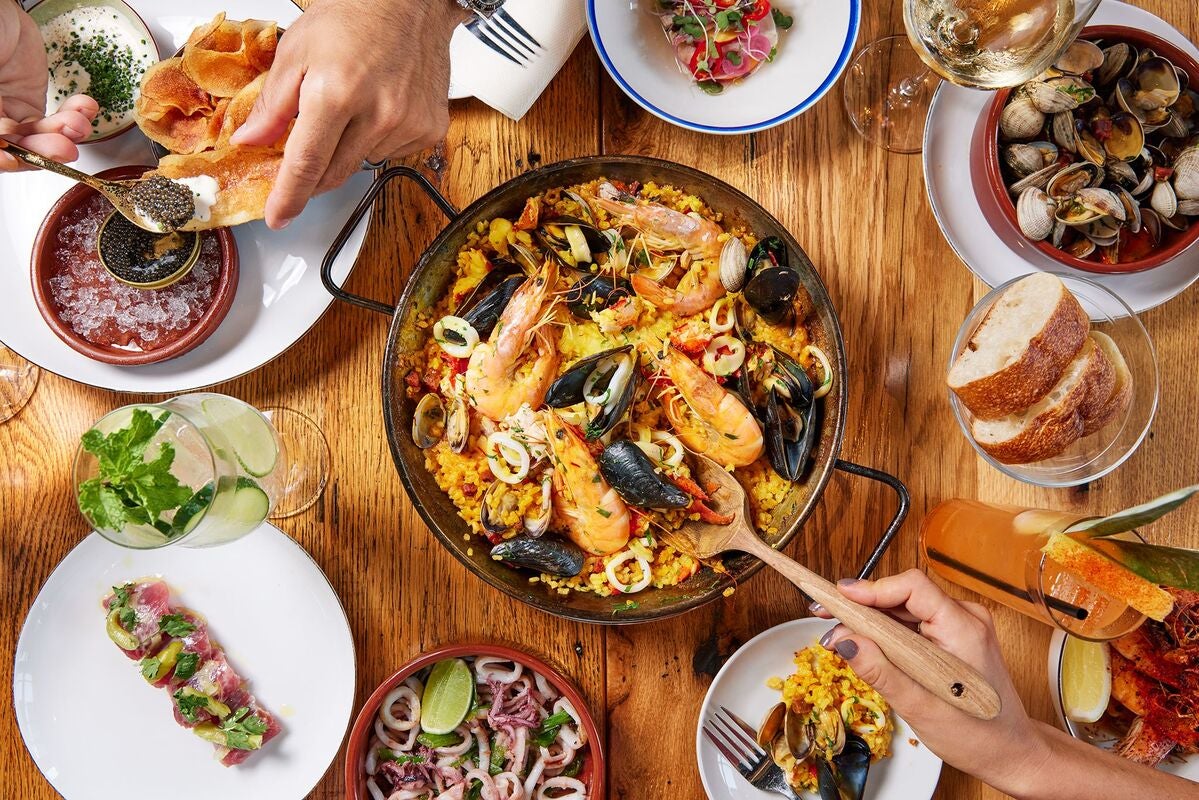 Atlántico
Pirates & Paella is the theme of the Halloween party at South End Spanish seafood spot, Atlántico. Tickets are $45 and include all-you-can-eat paella (while supplies last), a glass of pirate punch, a dance floor with tunes and more from 6 to 9 p.m. Additional beverages and menu items will be available for purchase. Pirate and under-the-sea costumes are encouraged with the promise of an enticing booty of prizes.
Rebel's Guild
The restaurant at the Revere Hotel is planning a special, spooky four-course menu for Halloween night, plus a la carte cocktails. The Theatre District haunt is dressing up like the secluded glen of Sleepy Hollow with a DJ spinning music to fit the spirit from 6 to 9 p.m. Throughout the evening, float in to sip libations like Spirit of Tarrytown (applejack, tawny port, pumpkin butter, bitters) or Island Ichabod (Santa Teresa Rum Blend, pineapple, lemon, cinnamon syrup, bitters). The $65 menu by chef Jeremy Franzen includes smoked oysters, bone-in short rib, and more seasonal cuisine.
Third Cliff Bakery
After hours at Third Cliff Bakery on All Hallows' Eve, the Jamaica Plain shop hosts Jadu, a wine pop-up that gathers people over wine in unpretentious settings. For the special Hi-Lo-Ween collab, orange wines and more will be matched with "high-brow takes on low-brow snacks." Think pigs-in-a-croix-blanket, or Halloweenies wrapped in Third Cliff's signature crispy croissant dough. Besides the whimsical menu, there will be a costume contest with prizes. Tickets are $75.
Need weekend plans?
The best events in the city, delivered to your inbox