Food
This event has passed. Check out other things to do instead.
Pescador reels in some of the city's best chefs for a new dinner series
The Kenmore Square restaurant's Ceviche Bar Takeovers feature coastal cuisine.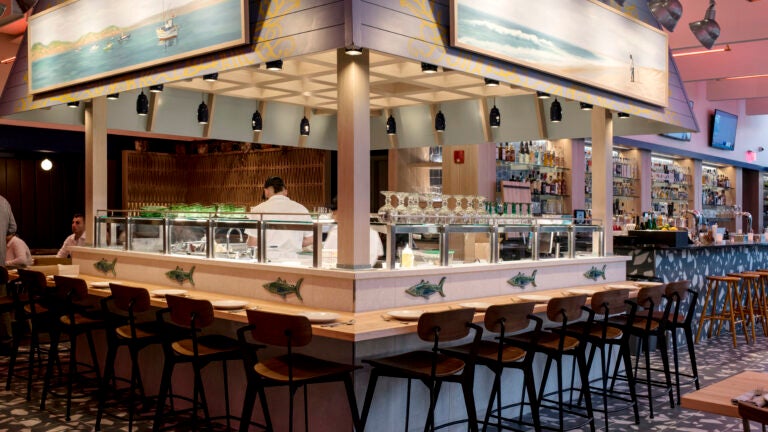 Take a sunset sail to dining destinations with some of the region's best chefs — without leaving Boston. Pescador, a new seafood restaurant in Kenmore Square where the vibe is "perpetual sunset mode," according to co-owner Bruce Bromberg, launches a Ceviche Bar Takeover guest-chef series, highlighting local seafood and international coastal cuisine.
Hosted by Pescador chefs Dan Bazzinotti and Keith Pooler, the Ceviche Bar Takeover series kicks off February 23 with chef Daniel Gursha, of Ledger Restaurant in Salem. Diners will be treated to a curated, five-course menu ($95), plus optional beverage pairings. James Beard award-winning chef Jamie Bissonnette, of Toro, Coppa, Little Donkey, and Faccia a Faccia, is on deck for the second event of the series on Thursday, March 23.
For future events, talented chefs from across Boston, Massachusetts, and the wider East Coast will join the fun on the fourth Thursday of the month, incorporating their own style, personality, and inspiration for future dinners. Seats at the ceviche bar are limited, and reservations are required.
Need weekend plans?
The best events in the city, delivered to your inbox