Food
This event has passed. Check out other things to do instead.
Puff, puff, puffball: The Mushroom Shop collaborates on a cannabis dinner
Somerville's mycological monger teams up with Sacrilicious on a hyperlocal tasting menu.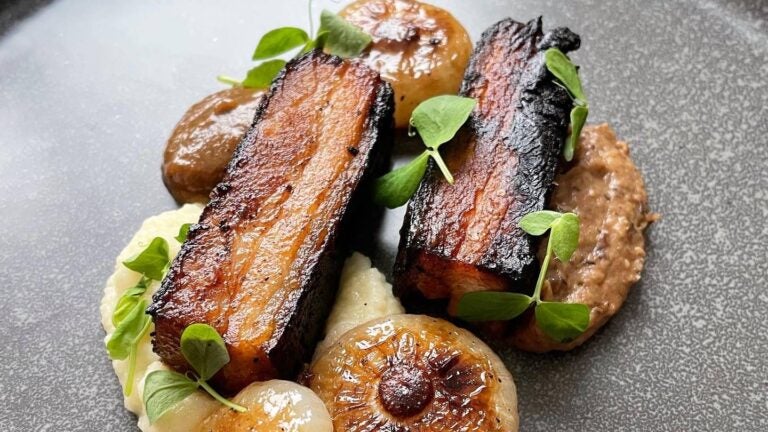 What a time to be alive: Not only does Somerville have its own shop dedicated to edible mushrooms, but the proprietor of said shop — Tyler Akabane, aka @mushroomsformyfriends — is collaborating this spring with a local chef of another type of edible.
The Mushroom Shop and Sacrilicious chef David Yusefzadeh are teaming up Saturday, May 13, on a cannabis-friendly, seven-course mushroom tasting menu. No, not those mushrooms; this dinner will feature locally foraged items curated by Akabane. Expect as local a menu as possible at this celebration of spring.
Each course is served without THC or CBD infusion, with the opportunity to dose each dish to your liking. The dinner will be hosted in a cannabis-friendly location in Framingham revealed to ticket holders ahead of the event. Find tickets on SeatLeaf, a cannabis events hub for Greater Boston.
Need weekend plans?
The best events in the city, delivered to your inbox