Food
Taste your way through BPM every third Thursday
Once per month, market vendors dish out free samples to the tune of live, local music.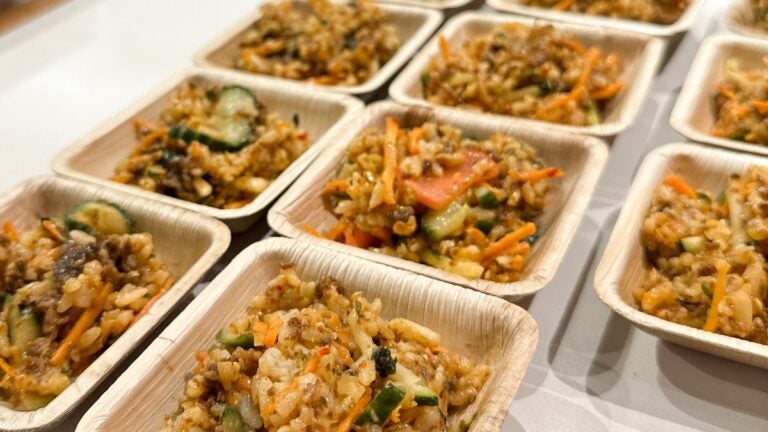 Like all good public markets, Boston Public Market — named the nation's fourth-best by USA Today readers — reveals something about its community through artisan food. So, what is BPM saying? Taste for yourself every third Thursday of the month.
BPM's Third Thursday Tastings continue monthly, with live music by Fuller & Friends as the soundtrack to a marketwide sample sesh featuring tastes of nearly two dozen producers of New England-made products. While The Pine Bar serves up New England craft beer, wine, and cocktails, make your way through the market to "meet the makers." From bites of the Bagel Guild to mouthfuls of Mo'Rockin Fusion fare, nibbles of vegan treats by Jennifer Lee's Bakery, seafood snacks from Red's Best, and more, Third Thursdays feature every prepared food vendor (and then some) at the dynamic food hall.
BPM marketing director Chelsea Doliner says accessible events like this are key to the non-profit market's mission to support local entrepreneurs. "These evenings are a way for us to welcome guests into the Market to engage directly with the small businesses that make the Market such a unique place."
Check it out—with all your senses—every third Thursday evening.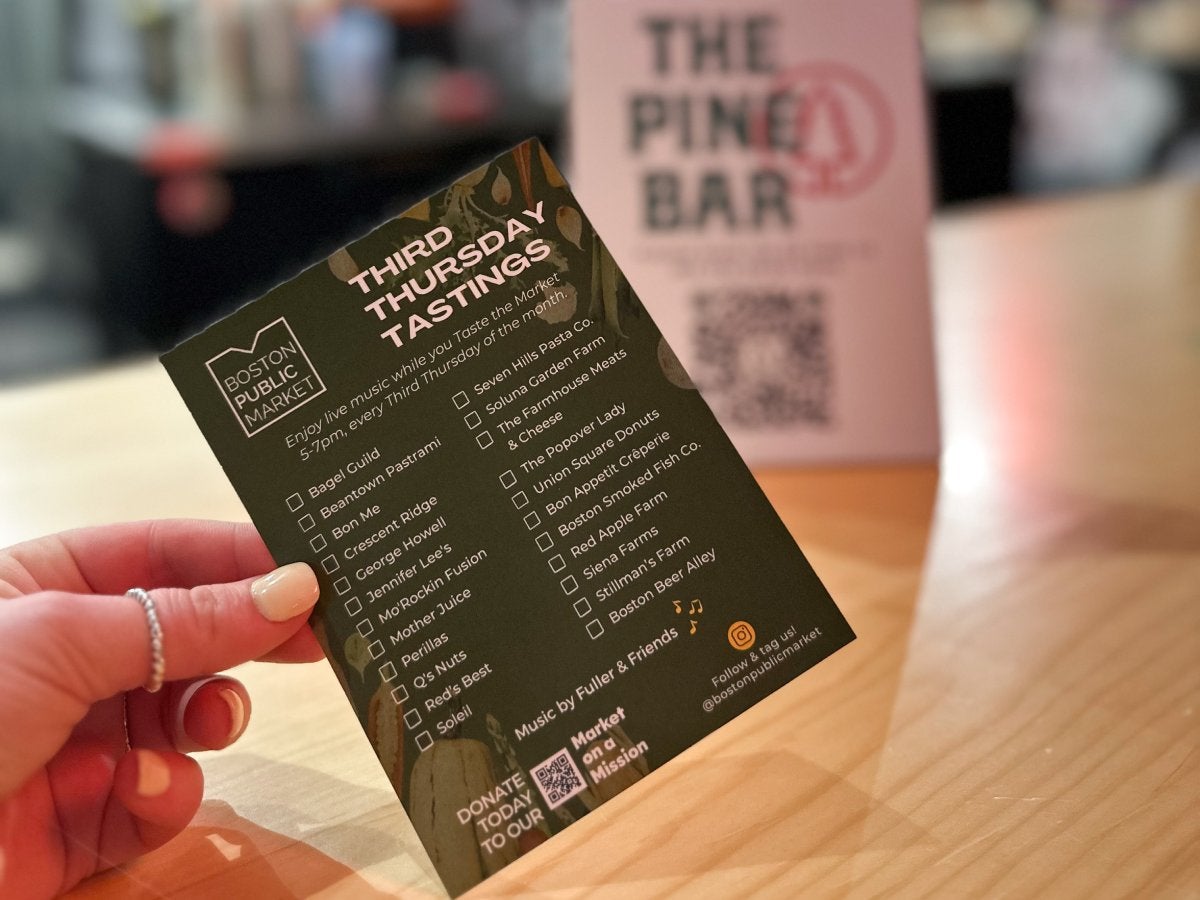 Need weekend plans?
The best events in the city, delivered to your inbox