Arts
This event has passed. Check out other things to do instead.
Get free admission to the MFA for 'Fabric of a Nation: American Quilt Stories'
Free admission is being offered Nov. 26.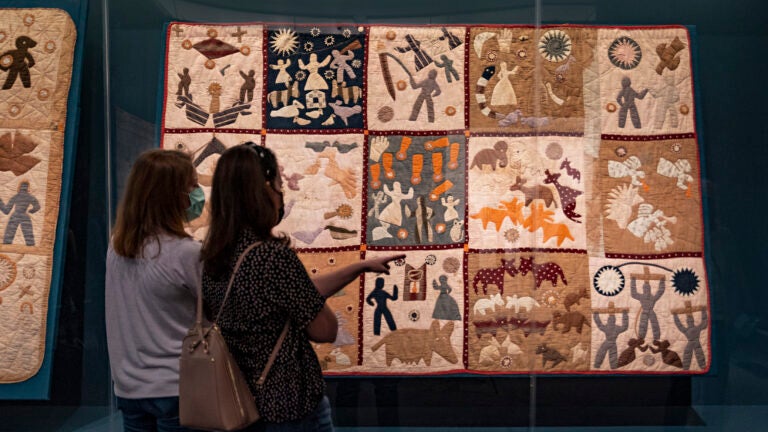 A quilt is more than just a quaint cover. And you can discover the depth behind this timeless, quintessentially "American" art form for free Nov. 26 from 10 a.m. to 5 p.m. "Fabric of a Nation: American Quilt Stories" at the Museum of Fine Arts explores how quilt-making has evolved and been shaped by a broadly under-recognized diversity of artistic hands and minds. The MFA is offering free admission to the exhibit for one day during its run through Jan. 17, 2022, thanks to lead exhibition sponsor Chase.
Dating from the 17th century to the present day, the 50 remarkable works reveal a rich—and richly complicated—story of the nation's shared history, contributing to the evolving conversation about what defines the American experience. Wrapping in a DYI element, families can also grab a free take home quilt-inspired art kit for kids of all ages in the Shapiro Family Courtyard. Free general admission and timed-entry tickets to "Fabric of a Nation" will be available online Nov. 23 at 10 a.m. through Nov. 26 at 10 a.m., as well as in person on a first-come, first-served basis.
Need weekend plans?
The best events in the city, delivered to your inbox