Local
This event has passed. Check out other things to do instead.
Field with thousands of tulips await visitors in Ipswich
You can also pick tulips for $1 a stem.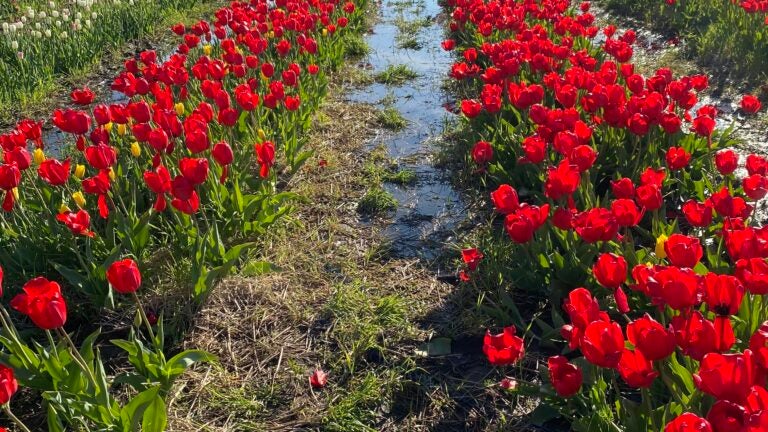 Paul Wegzyn loves overhearing the comments from the visitors walking through his massive tulip field.
There's amazement, and delight — and lots and lots of smiles.
"I love seeing the 3- and 4-year-olds going up and down the rows with their families," Wegzyn said. "It's really, really touching."
Wegzyn began his Tip Top Tulips field last year as a labor of love. His mother, Debbie, was his inspiration. Tulips were her favorite flower, and as she battled health issues, he and his father worked together to create the awe-inspiring gift for her. She loved visiting the field and delighted in its beauty last Mother's Day. (The Wegzyns also own and operate School Street Sunflowers in Ipswich).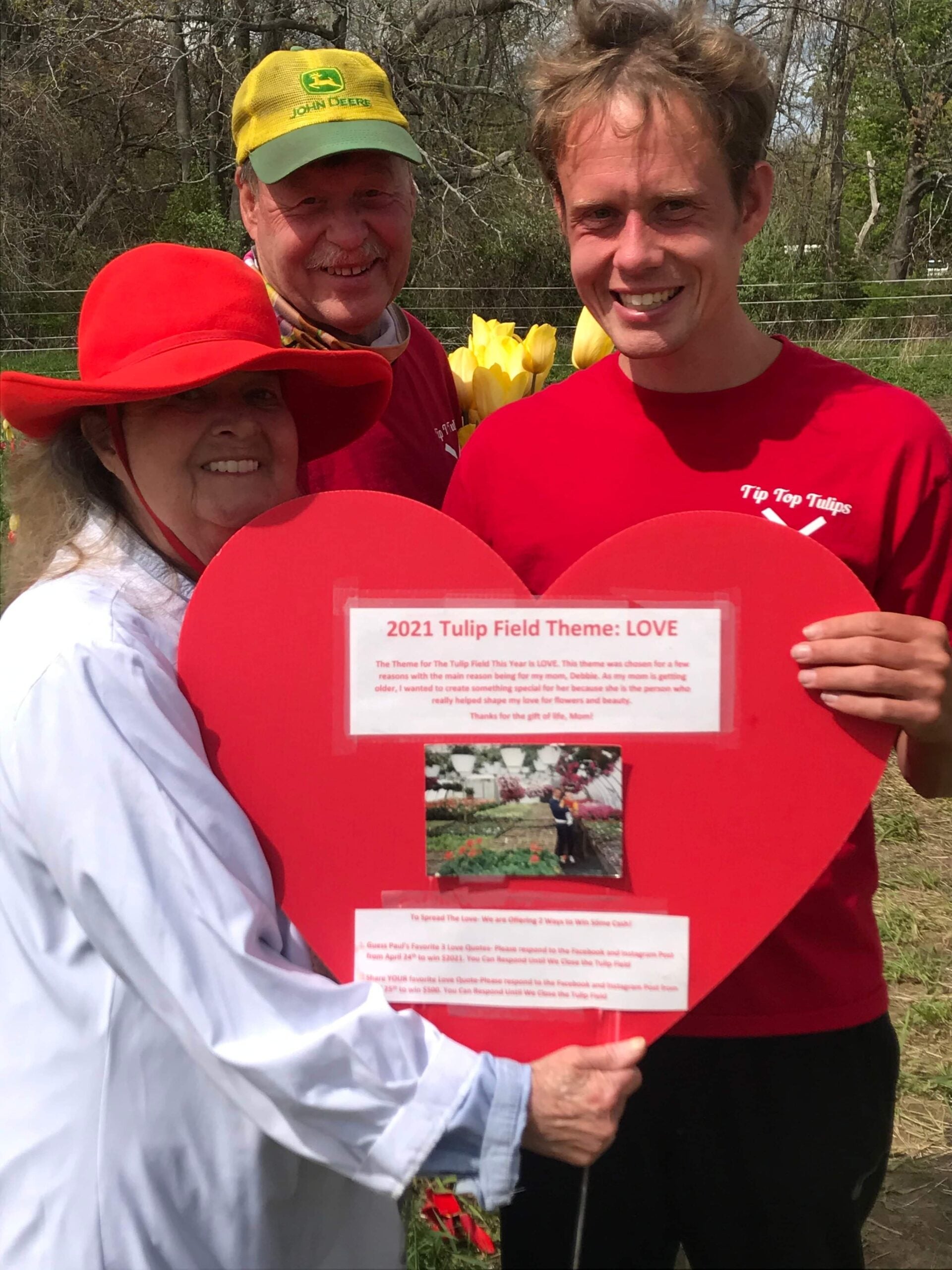 As Wegzyn began planting this year's even bigger field, he hoped his mother would be able to see the finished creation. Unfortunately, she passed away before she could do so.
The field, which opened Sunday, April 24, contains 300,000 tulips — about 100,000 more than last year. The Wegzyns have moved it to a larger location. Tip Top Tulips is located at 20 Lowes Lane, on a field behind the Dairy Queen in Ipswich.
Wegzyn said the field contains almost a dozen varieties of tulips in all colors. His personal favorite is the stunning red and white parrot tulip, Estella Rijnveld.
"The tulips you'll find here you don't see at local shops," he said.
The Wegzyns had a busy opening day and have been busy answering messages from returning visitors and those just hearing about his field. He expects the tulips will be in peak bloom during the first week of May including Mother's Day weekend.
In addition to thousands of tulips, visitors will find a mix of animals to interact with. Tip Top Tulips is also offering goat yoga classes on weekends for kids and adults.
"We're not just a tulip field," Wegzyn said. "Our goal is to create something for the whole family. It's more of an experience."
"Where else are you going to do yoga with goats in front of thousands of tulips?" He asked. "It's really very beautiful."
Visitors can also pick tulips for $1 a stem.
The field is open every day, 9 a.m. to sunset, from April 24 to mid-May. Closing date will depend on field conditions. Watch social media for updates.
Need weekend plans?
The best events in the city, delivered to your inbox