Movies
This event has passed. Check out other things to do instead.
Celebrate people of color at the Roxbury International Film Festival
The annual event runs at multiple Boston venues from June 23 to July 2.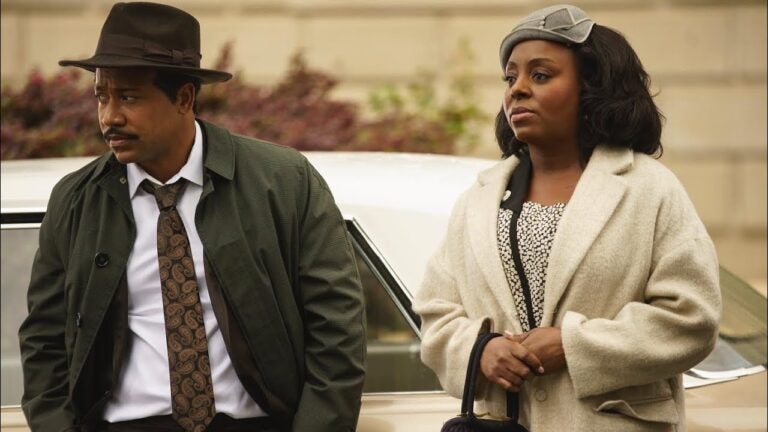 For its 24th edition, the Roxbury International Film Festival (a.k.a. RoxFilm) will be hosting in-person screenings at five local sites, as well as offering the opportunity to partake in many of the festivities virtually through the RoxFilm@Home Program. The fest's combined components are happening between June 23 and July 2.
Of course, the central focus of any film festival is its roster of motion pictures, and that's certainly the case with RoxFilm, as this year's schedule is packed with feature-length narrative and documentary films, along with a variety of shorts and some animation. But RoxFilm — boasting the tagline "celebrating people of color around the world" — will also extend its scope with the inclusion of panel discussions, workshops, one-on-one conversations, and Q&A sessions with filmmakers. On top of that is the return of the festival's popular program The Daily Read, in which scripts by RoxFilm alumni will be read by professional actors via Zoom.
This year's venues include The Museum of Fine Arts, Hibernian Hall, the Roxbury Branch of the Boston Public Library, Black Market in Nubian Square, and ArtsEmerson.
There are highlights galore. Among them:
The opening night film, at the Museum of Fine Arts, is the biopic "Remember Me: The Mahalia Jackson Story," starring R&B sensation Ledisi as the legendary gospel singer. Columbus Short plays Dr. Martin Luther King Jr. The festival winds down, at ArtsEmerson, with the documentary "Omar Sosa's 88 Well-Tuned Drums," about the celebrated Cuban-born jazz pianist-composer Omar Sosa.
In between, festivalgoers can catch thematic programs such as "The Complexity of Relationships" (seven short films at the MFA), "Organize and Activize" (two shorts and the Cape Town-based feature documentary "Ubuntu" at the MFA), and "Celebrating Local Filmmakers" (seven short films at Hibernian Hall). There will also be an appearance and talk by Boston resident Topper Carew – creator of the TV series "Martin" (at the BPL Roxbury Branch), and a special outdoor screening of the 1997 romantic (and poetry-filled) drama "Love Jones," starring Larenz Tate and Nia Long (at the MFA). There's lots more!
All film programs are $15; online films are $10; and multi-program passes are available ($165 in-person, $50 online). For a complete schedule and more information, visit www.roxfilmfest.com.
Need weekend plans?
The best events in the city, delivered to your inbox